Inspired by Rick Ingham's brilliant farewell post with all those beautiful Sea King images I would like to share these here covering the German Navy's Sea King Mk.41 and its little sister the Lynx Mk.88A. Not quite sure if this post fits into the Modern Military or Golden Oldies forum because some images were taken years ago, but I placed it here since both types are still very much alive and kicking over here, albeit in reduced numbers with only a handfull of airworthy Kings and a dozen or so Lynxes left. Both types are now based at Naval Air Station Nordholz with MFG 5 and will be replaced by 24 brand-new SEA LION helicopters, the German navalized version of the NH-90. Heaven knows when this be completed with NH-90 deliveries progressing painfully slow, and the Sea Lion still under development. In other words, our KIngs and Lynxes will be around for a quite a while. The following images reflect current and past operations in various colour schemes worn over the years. Enjoy!
First some Kings:
#1 Sea King Mk.41 89+71 in the original dark sea grey with dayglo orange SAR markings, Schleswig-Jagel September 1993:
#2 the same aircraft seen some 22 years later in the current 2-tone grey camo, performing a low approach at Wittmund, February 2015: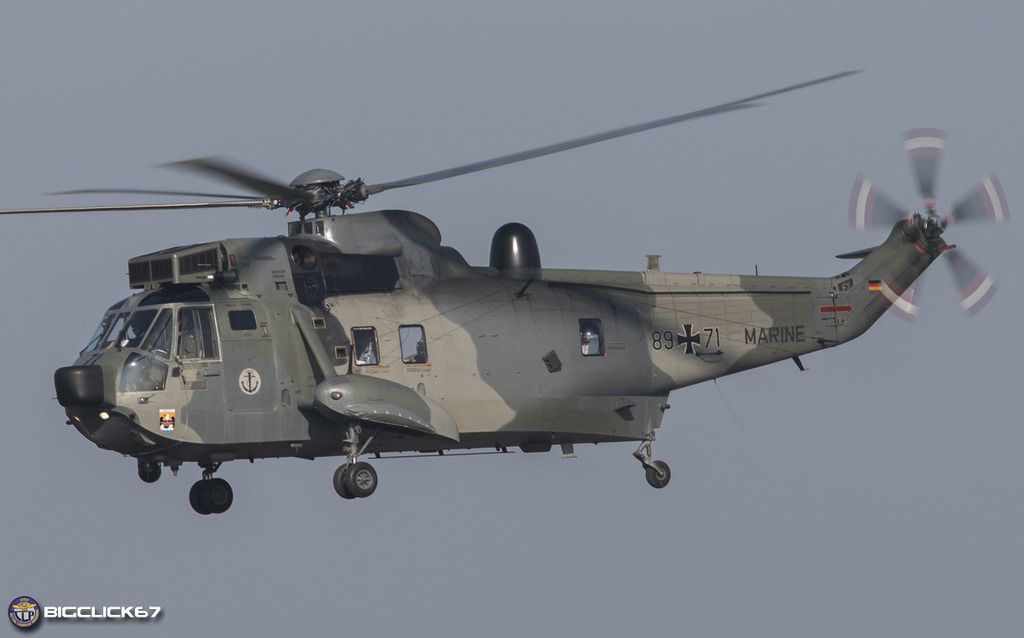 #3 89+57 with special markings commemorating 45 years of German Navy SAR service; Eggebek, August 2003:
#4 89+67 in a rare all white colour scheme for operations in the Arabian Gulf after Gulf War 1. Seen on a helipad at a hospital in Wilhelmshaven, August 1995:
#5 89+67 lifting
#6 89+63 with UN-markings from Operation Atalanta, here on finals at Nordholz, April 2007:
#7 89+65 head-on view, in readiness for the next SAR-mission from SAR-Station Heligoland, April 2011: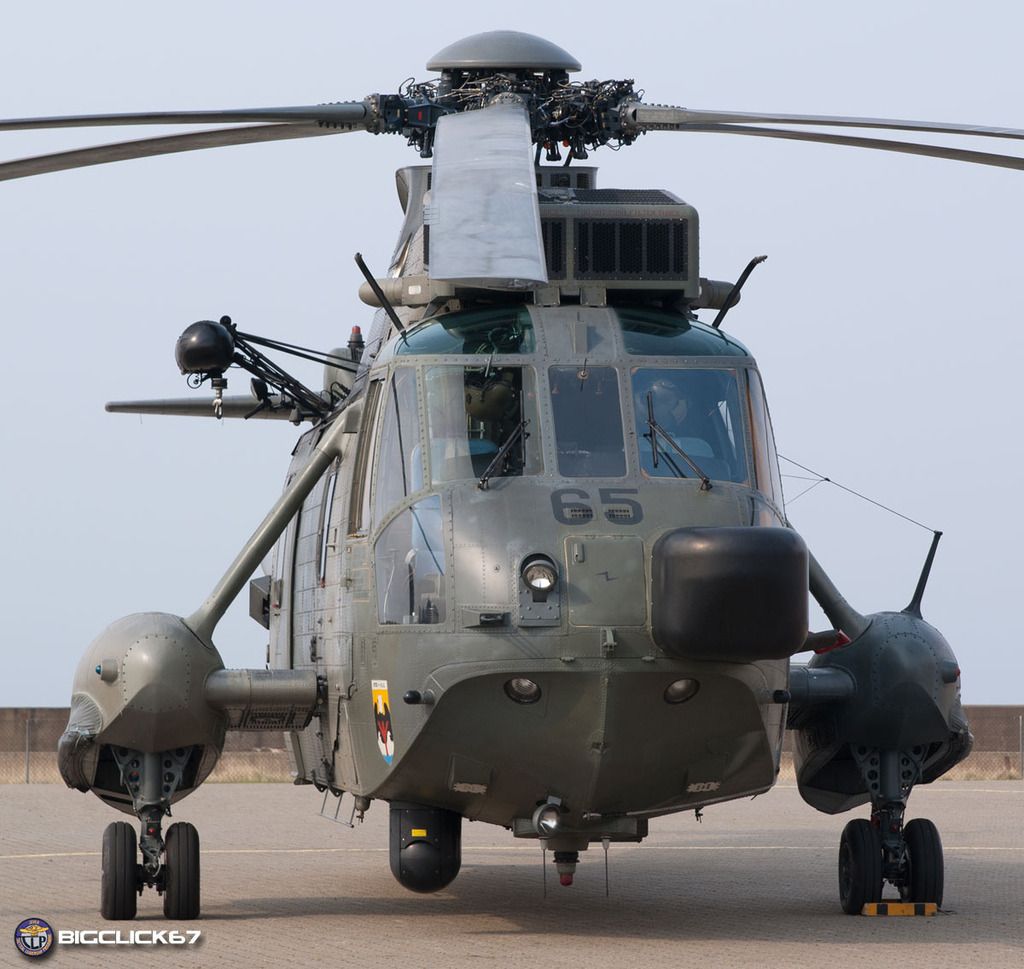 #8 same aircraft, same place, a few hours later, running up for a night training sortie around the island:
#9 89+71 seen working the VFR pattern at Nordholz (shot at a shutter speed of 1/60th of a second…), May 2013:
#10 89+55 in the striking MFG 5-Kiel-FLY-OUT colour scheme, landing at Nordholz in October 2012:
#11 same machine departing under grey skies… grrrr! Nordholz, October 2012: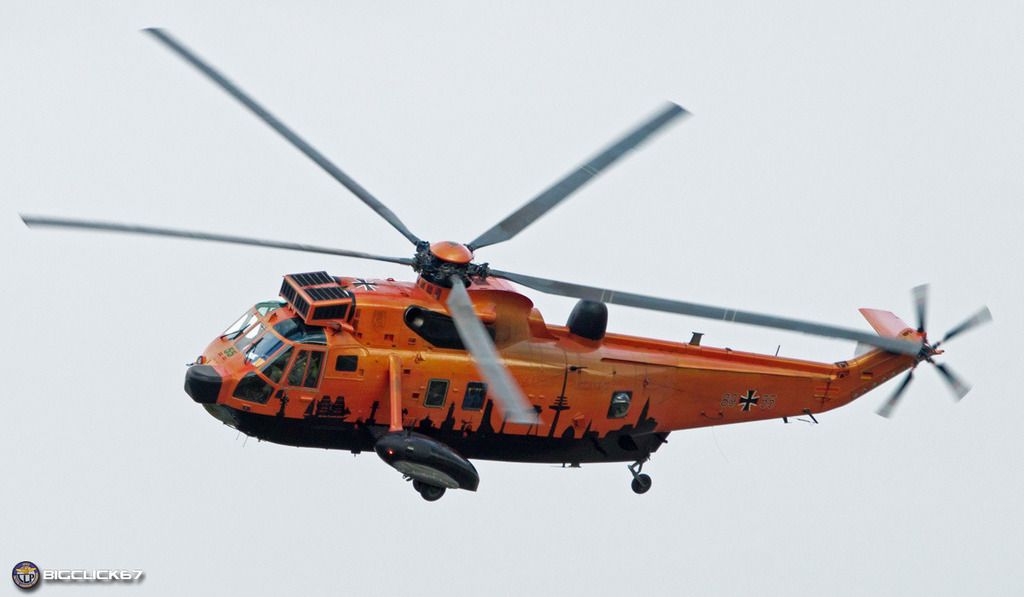 #12 89+70 on the ramp at Nordholz, August 2013: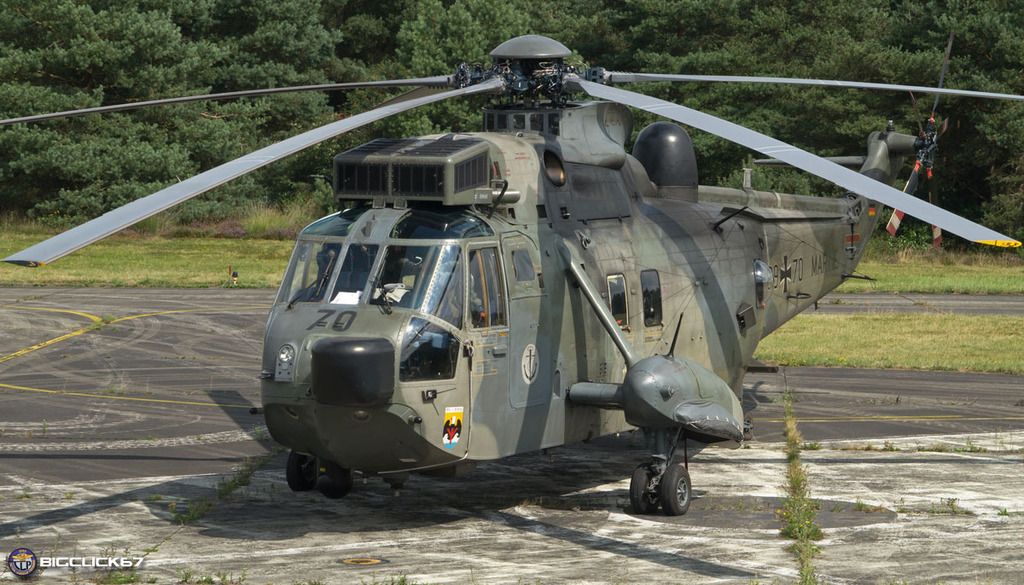 #13 89+55 again, this time in its German Naval Aviation Centenary colours during the Air Day at Nordholz in August 2013:
#14 89+65 on finals at Nordholz, May 2013: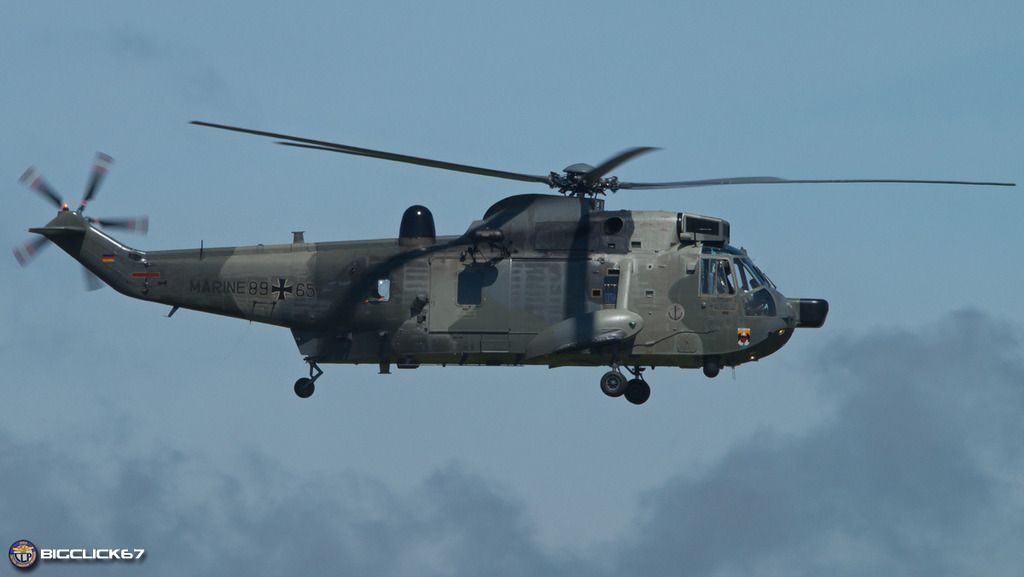 And now a few Lynxes:
#15 Lynx Mk.88A 83+02 caught hovering in front of a rainbow at Nordholz in September 2012:
#16 same occasion, hovering around…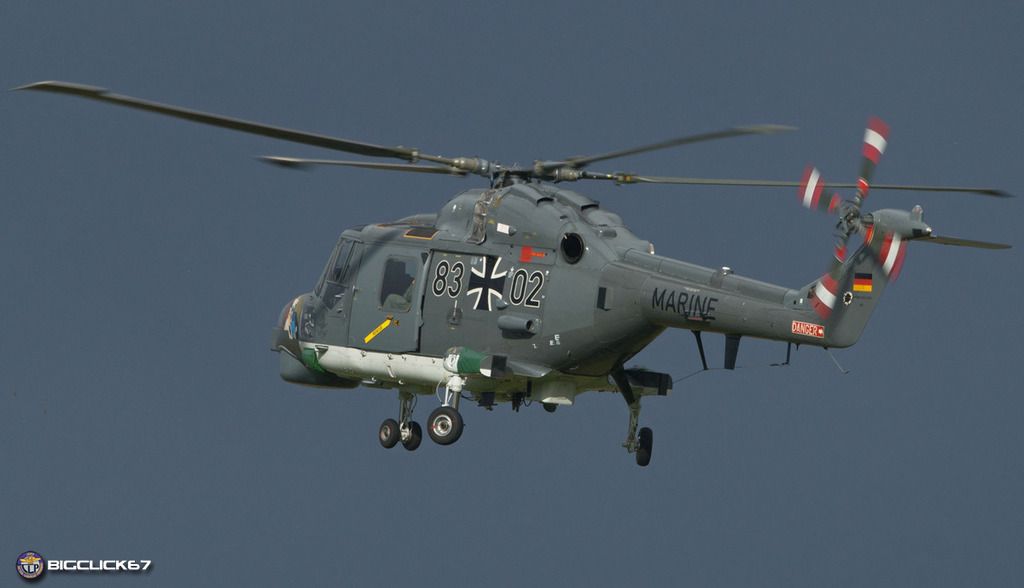 #17 again same occasion, this time on finals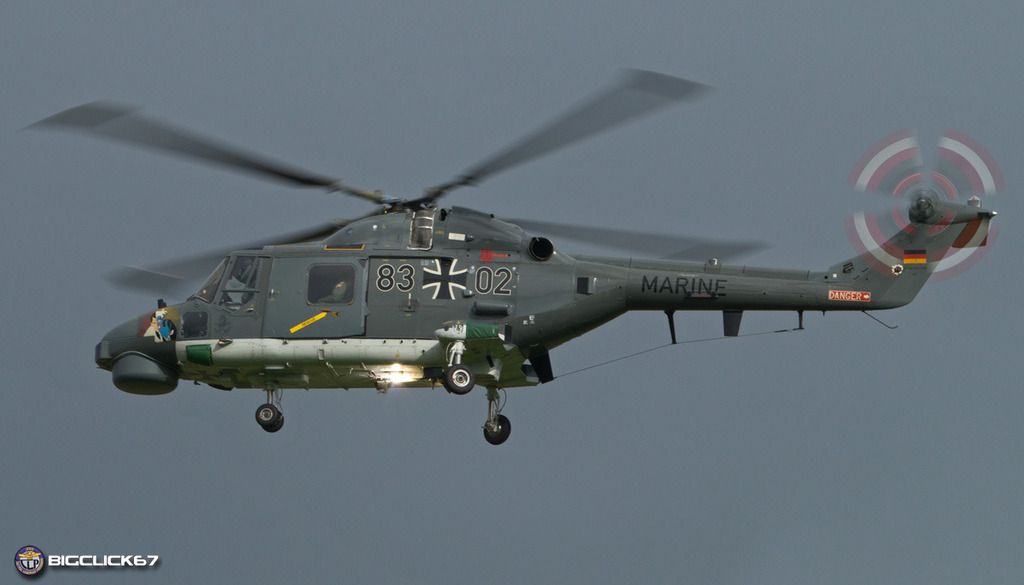 #18 83+09 in its superb lynx scheme from 2006(25th anniversary in GNY servive), seen visiting Bremen Airport in June 2008: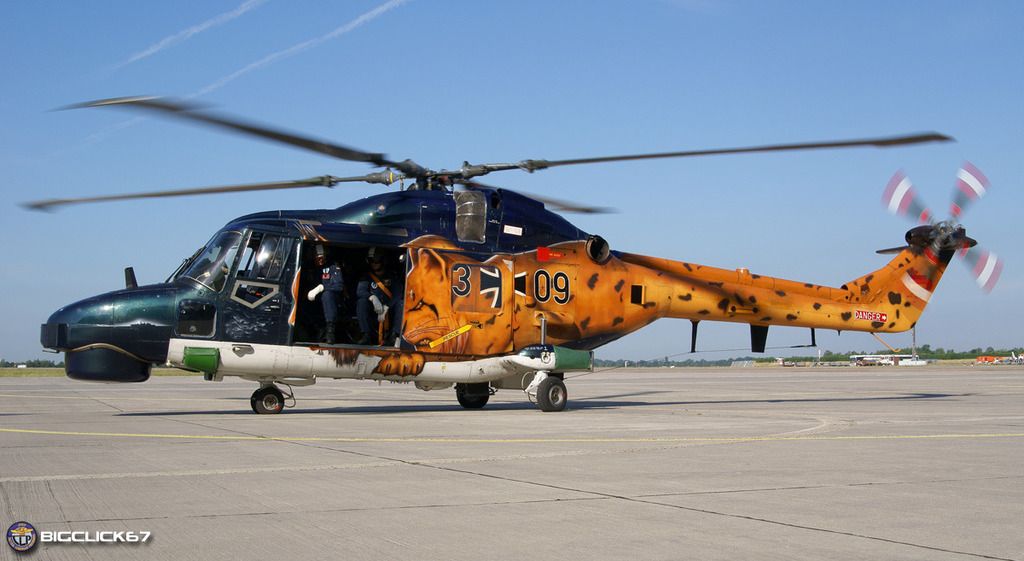 #19 same occasion… what a great livery!
#20 Lynx 83+03, same occasion, seen hovering to its parking position:
#21 settling down. Note the small nose art, which is now common practice with all German Lynxes: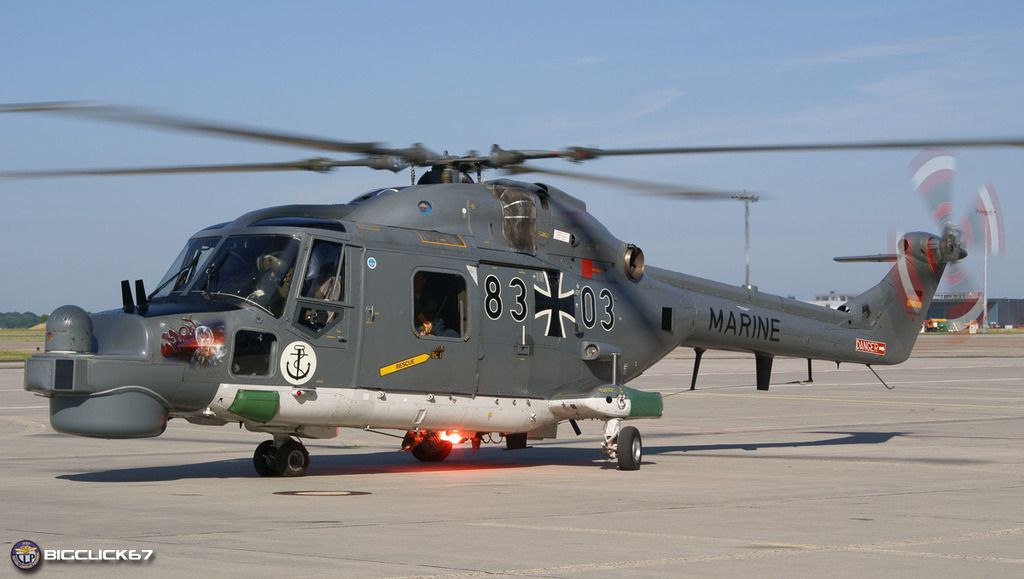 #22 83+10 with UN-markings applied, seen overshooting Wittmund´s RWY08 in September 2007:
#23 Since 2012 all German Navy rotary assets are concentrated under MFG 5, while MFG 3 takes care of all fixed-wing assets (Orions & Dornier 228s).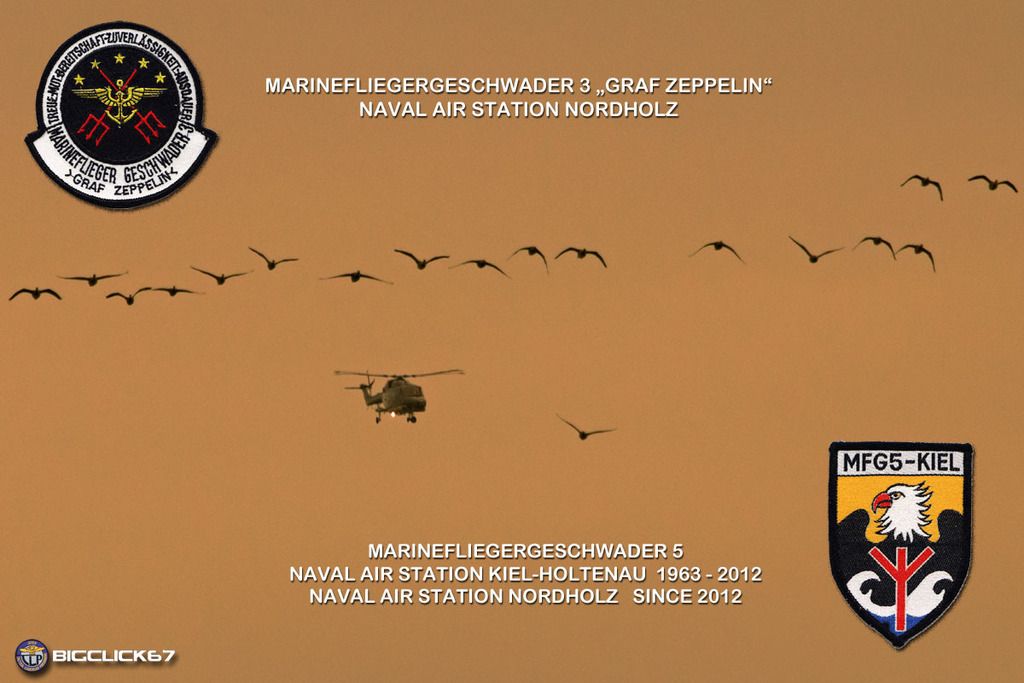 I hope these are of interest. C&C welcome, of course!
Cheers,
Chris