Fly to Glory is the US Army´s 10th Combat Aviation Brigade´s motto and from a photographer´s point of view that is exactly what was going on over the last two weeks during the unit´s arrival at Bremerhaven, Germany. The 10th CAB is part of a US Army deployment under Operation ATLANTIC RESOLVE and will provide aviation assets for a period of nine month in Eastern Europe in support of a US Army armoured brigade. In total 69 helicopters were delivered to Bremerhaven by ship, including a dozen CH-47Fs, twenty AH-64Ds and 37 Blackhawks of various kinds. These helicopters departed Bremerhaven docks in various mixed formations in the course of the last two weeks and flew initially down to their new temporary homes of Ansbach and Illesheim AAF, before moving on to Eastern Europe later on.
This set of photos is the first in a planned series of three, first covering the Chinooks. The following two posts will cover the Blackhawks and then the Apaches, so there´s more to follow on this topic soon.
Enough words, on with the pics!
#1
#2 14-08169
#3 14-08452
#4 14-08452
#5 13-08434 actually belongs to Ansbach-based HOTEL Co./1st Battalion, 214th Aviation Regiment and was seen at Bremerhaven several times in the role of a crew shuttle:
#6 13-08434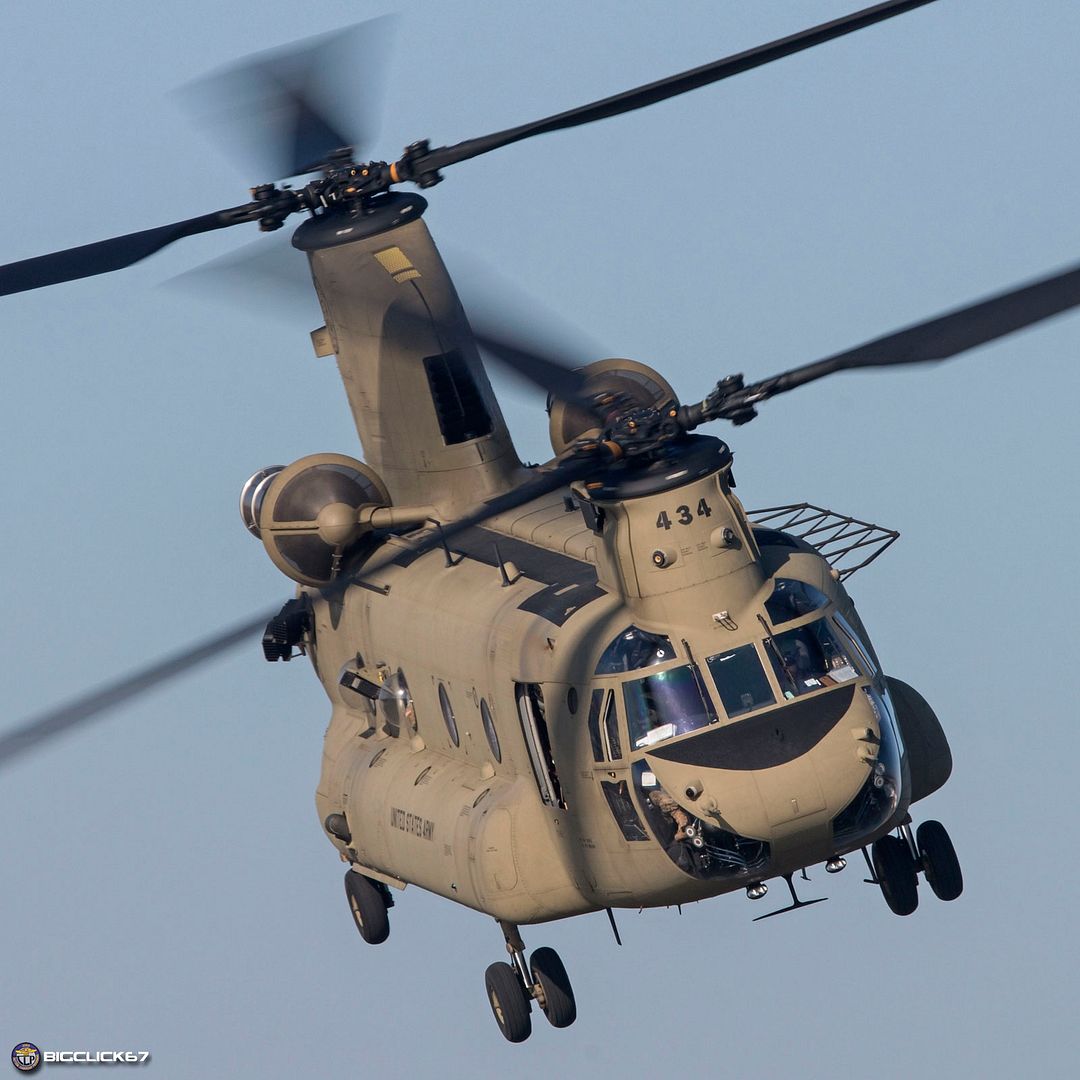 #7 13-08434
#8 13-08434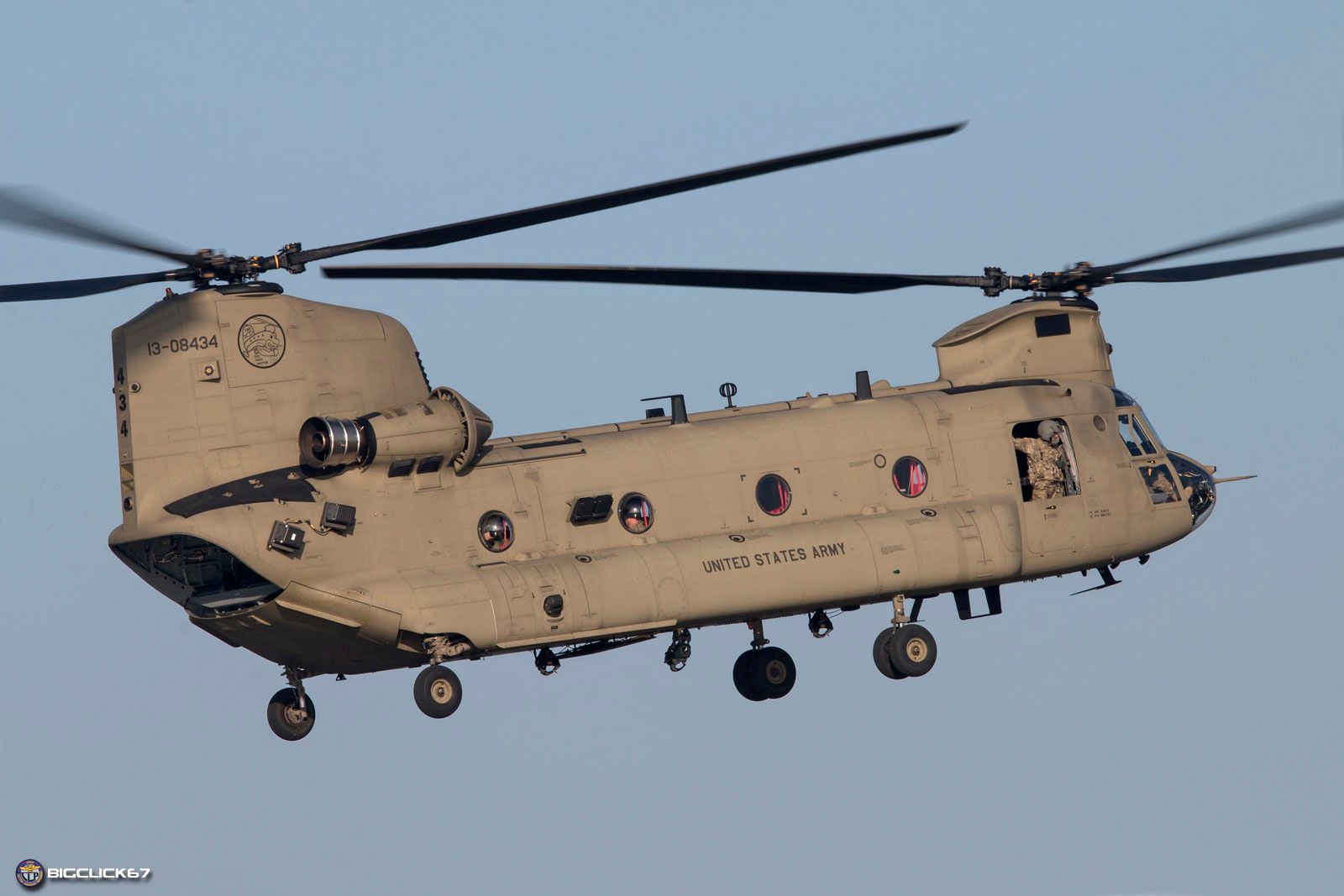 #9 14-08164
#10 14-08164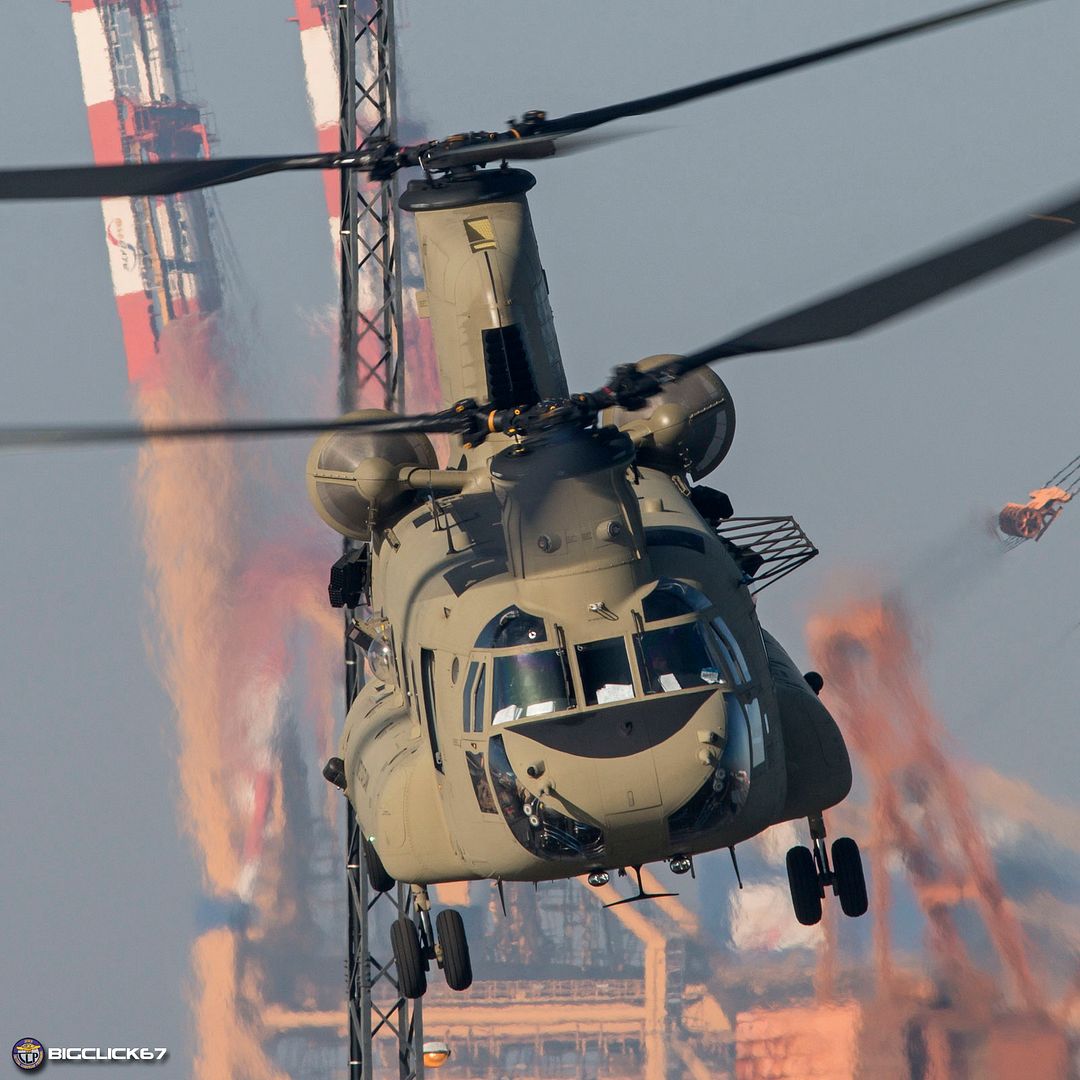 #11 14-08166
#12 14-08169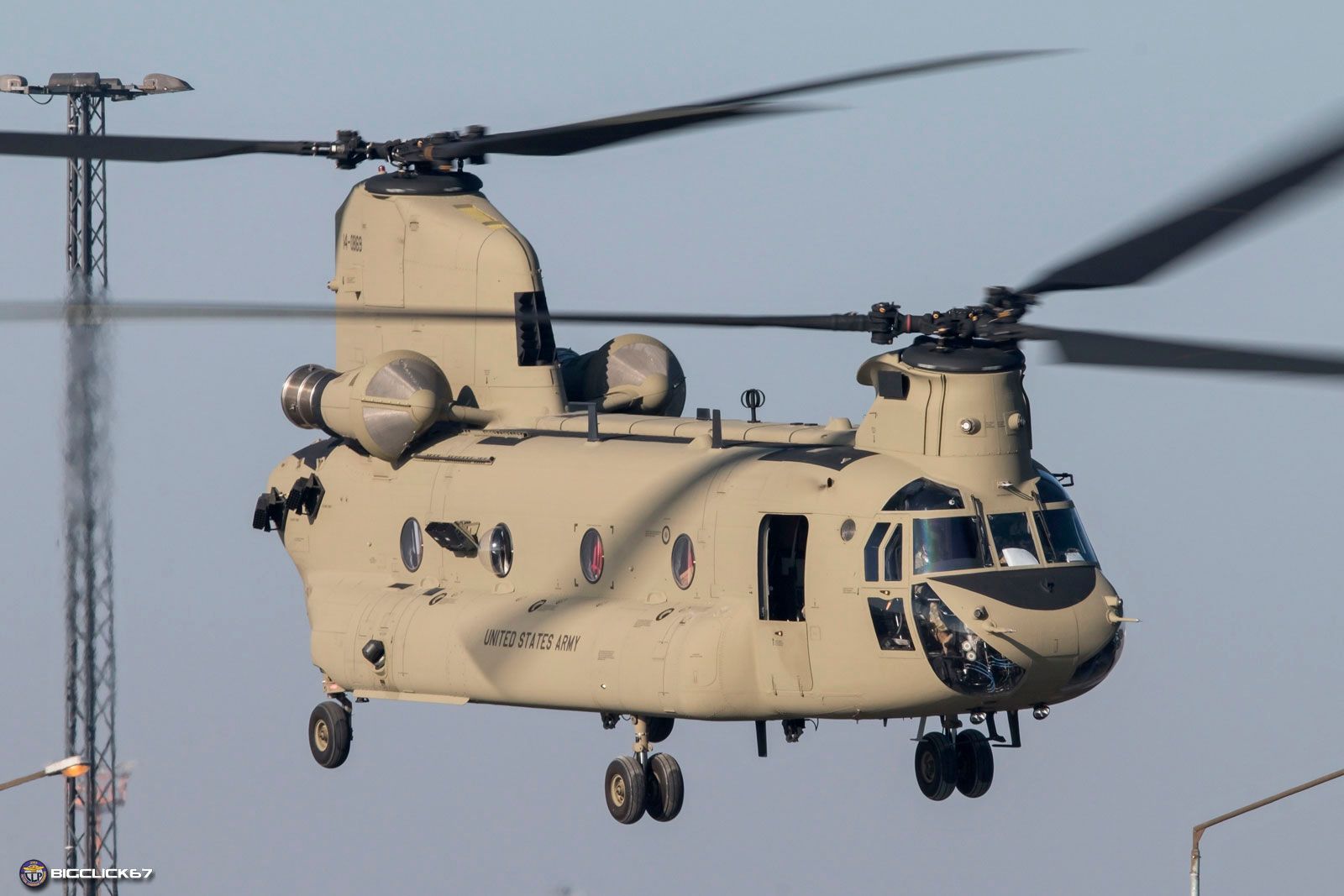 #13 14-08169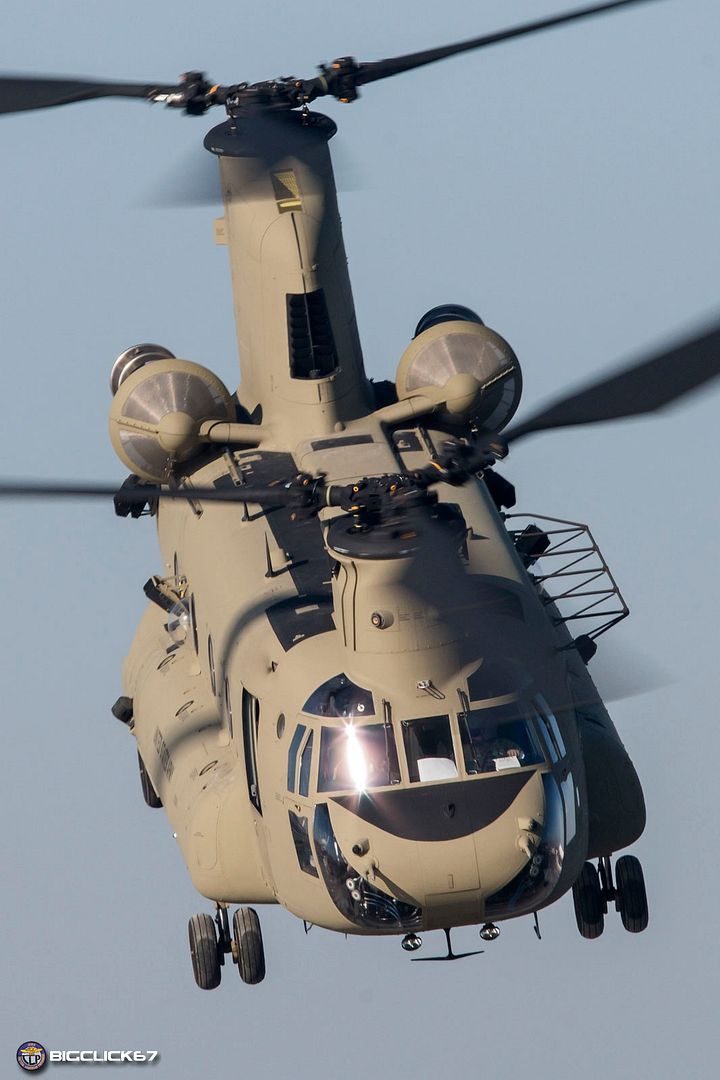 #14 14-08452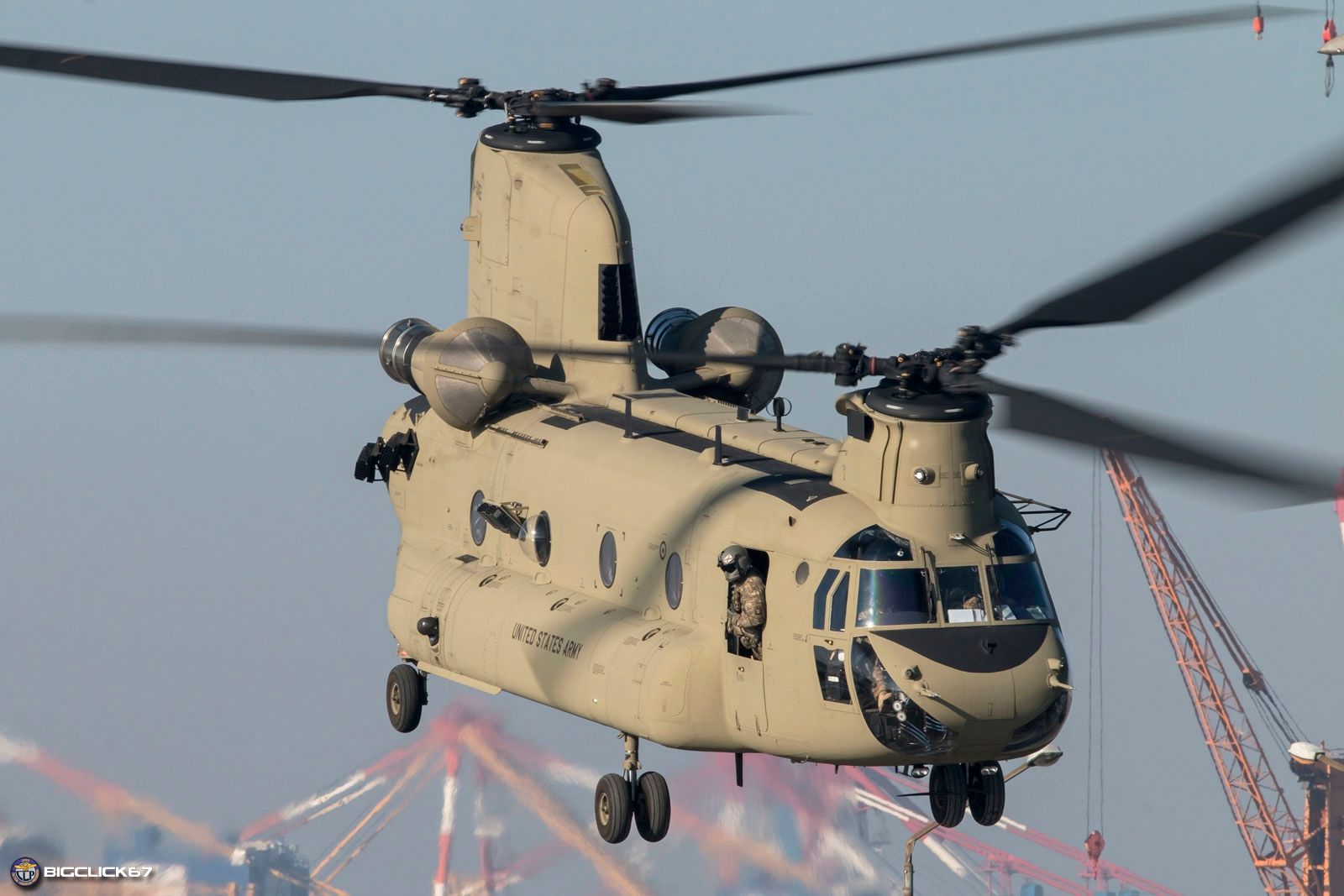 #15 14-08452
#16 14-08163 seen here landing at Bremen airport during a weather diversion enroute to Ansbach, leading a mixed formation of two Chinooks and three Apaches: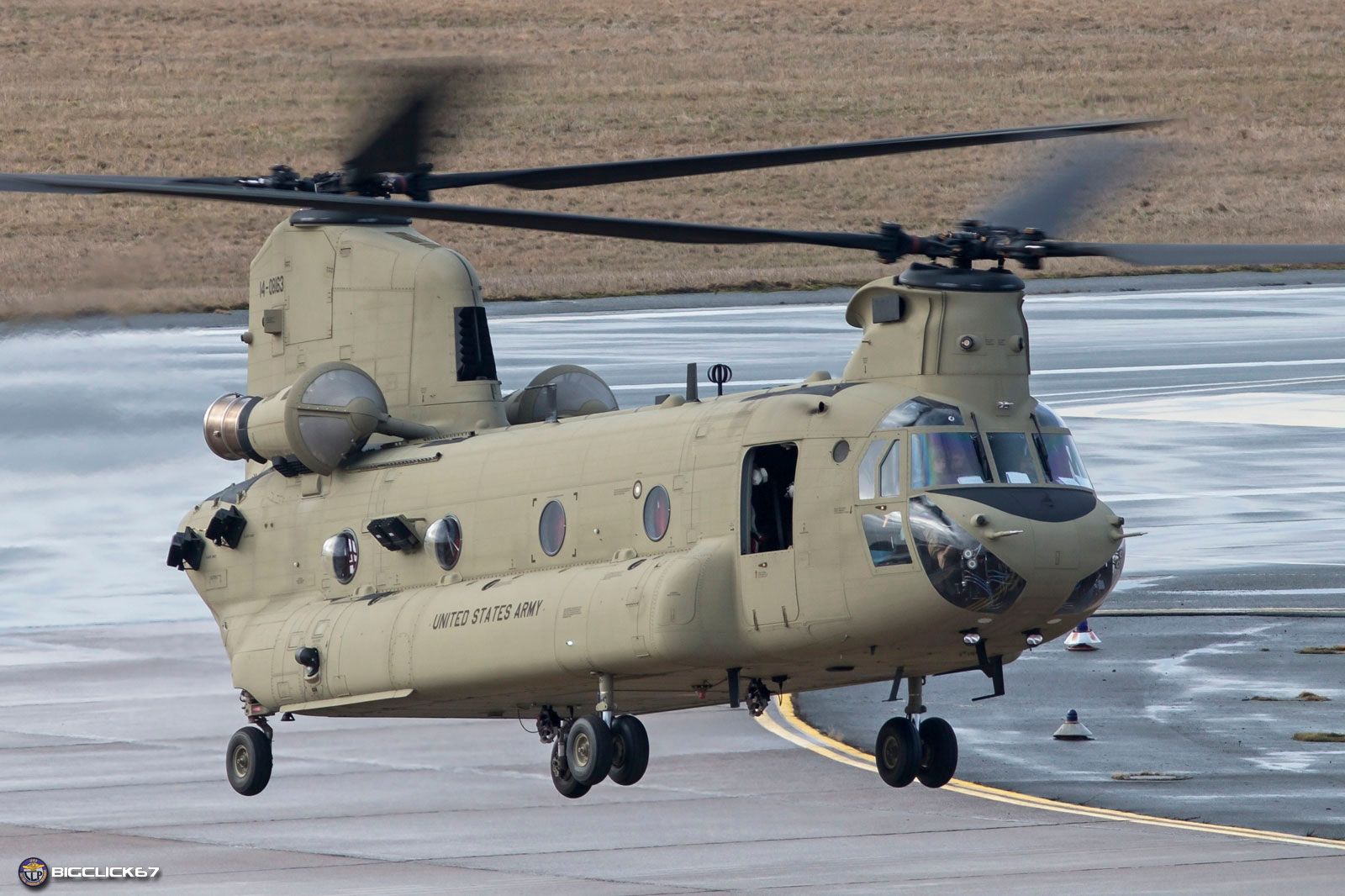 #17 14-08167 at Bremen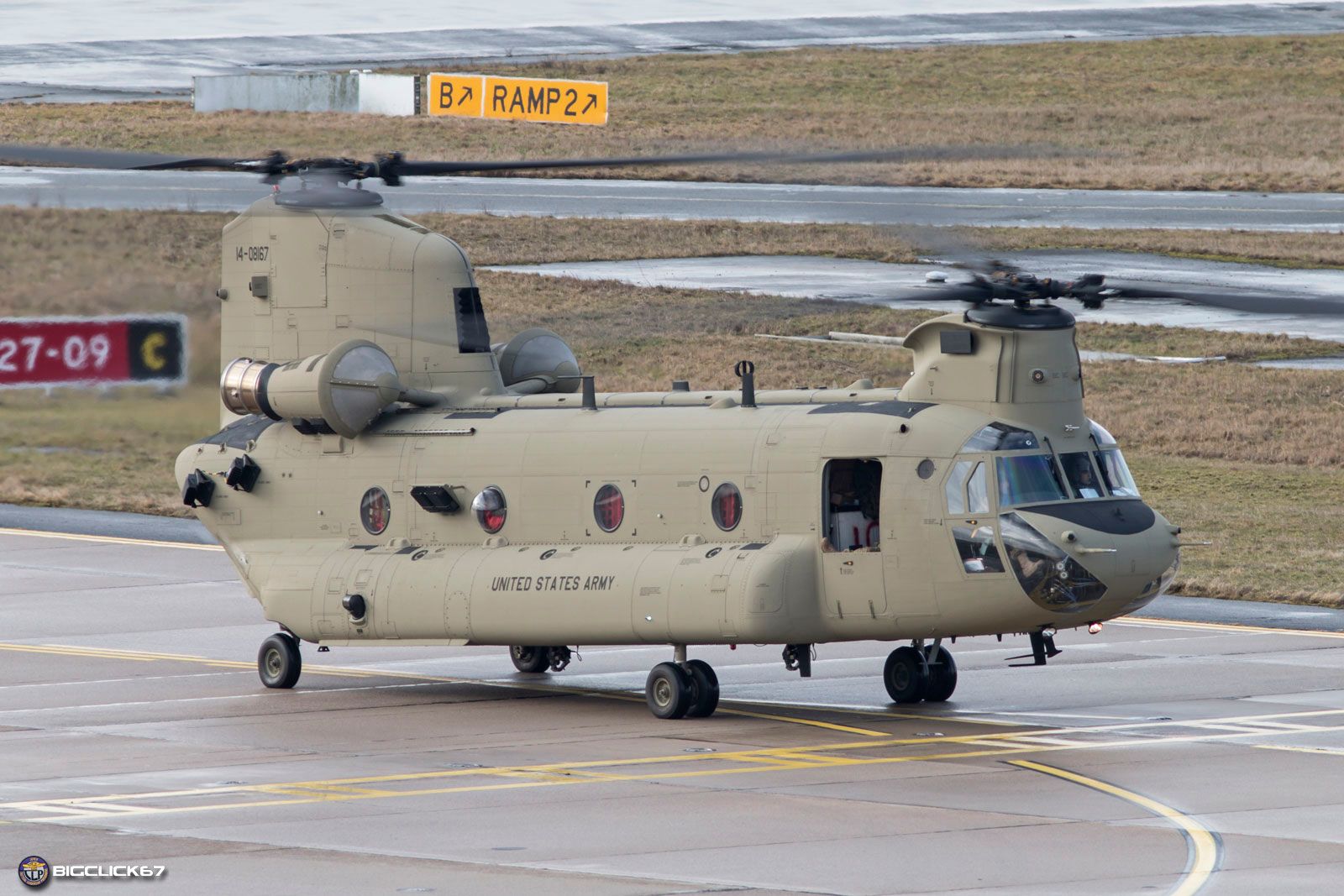 #18 14-08163 taxiing out again with one of the Apaches in the background: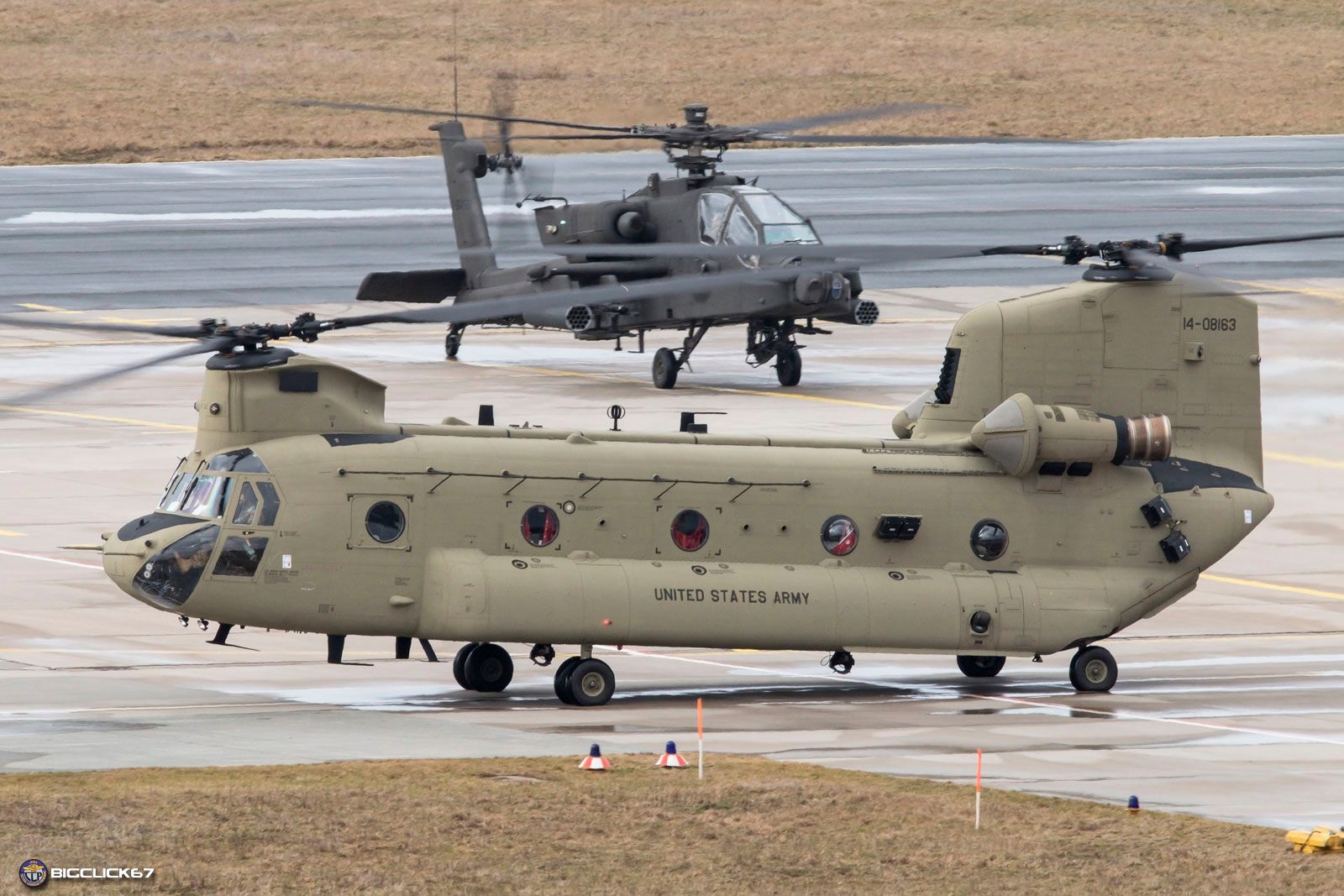 Thanks for looking! C&C welcome, of course.
Cheers,
Chris