The Austrian Air Force is currently on a 2-week armament practice camp at Wittmund with seven Typhoons. In two waves of two or four jets per day (with radio callsigns WOOKIE and REBEL) their are making intensive use of the gunnery ranges over the North Sea. Target towing duties are provided by Discovery Air´s Skyhawks. Several times per week an Austrian Air Force C-130K can be seen in support of this detachment. The Locals are flying their normal schedules after return from their Baltic Air Policing mission and a few visitors each week make a trip to Wittmund rather worthwhile these days. This set of photos was taken on 8th May, with a few additions from April below. Enjoy!
#01 EF2000 30+90 Wittmund Flag Ship - this must be the opener to this set because it took me seven(!) trips to Wittmund to finally capture this beauty in action:
#02
#03 leaving the CTR to above (please excuse the crop):
#04
EF2000 7L-WO is one of seven Austrian Typhoons at Wittmund, seen here on take-off for an air-to-air gunnery mission. Note the open gun muzzle in the starboard wing root:
#05
#06 EF2000 7L-WI as No.2 for the afternoon go:
#07 A-4N C-FGZS/#337 is the target tug for this mission. Note the target banner pods under the centerline station:
#08 EF2000 30+86 is leading a T-Scramble of the QRA. Note the live IRIS-T heat seekers on the outer wing stations:
#09 in a BUSTER climb-out, i.e. without reheat to conserve fuel:
#10 Austrian AF C-130K 8T-CB (former RAF XV291) backtracking the runway after arrival on a support flight from Austria:
#11 and three hours later on take-off:
#12 Global 5000 14+01 from Cologne-based FBS-BMVg on finals on a crew training mission:
#13 backtracking the runway because of its enormous wing span to the visitors ramp in the far west of the airfield:
#14 Q-bird 30+86 returning from the morning T-Scramble: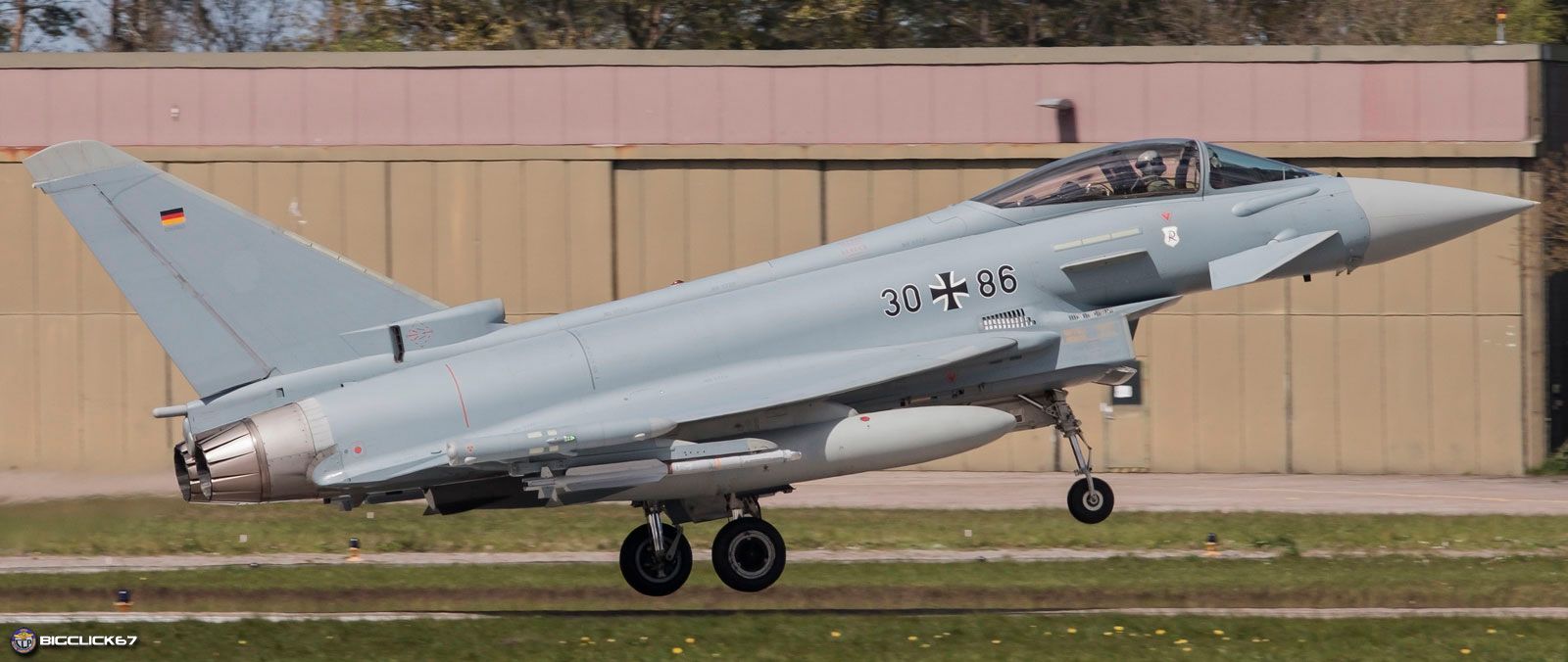 #15 followed by 31+07:
#16 3-ship breaking into the pattern upon return from the afternoon mission:
#17 EF2000 31+07 QRA-jet:
#18 EF2000 30+90 on short finals after playing the ´bad guy´ for the QRA:
#19 Austrian Typhoon 7L-WI returning from another gunnery mission; note the soot around the gun muzzle: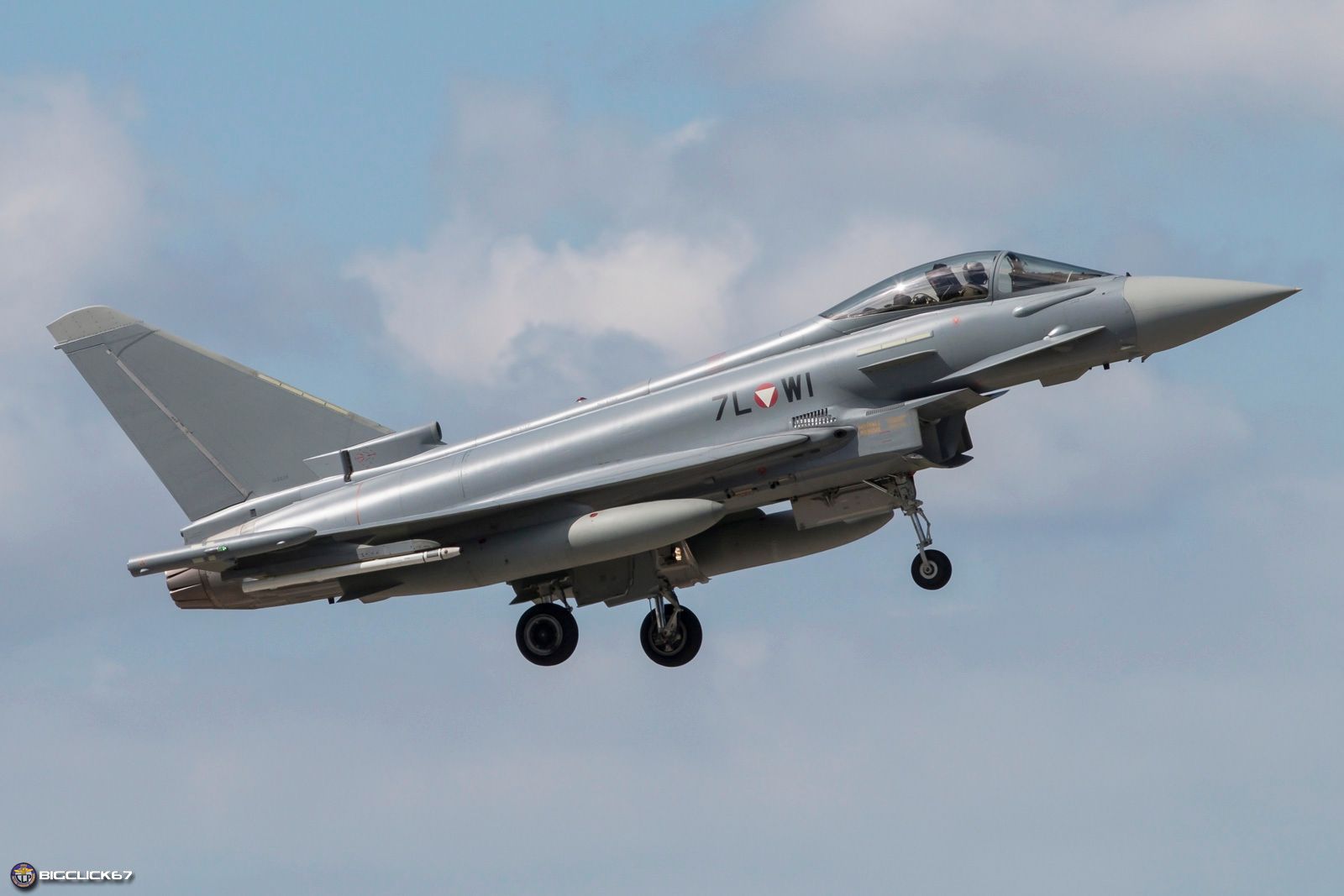 #20 A-4N #337 returning with a trailing target banner; the aircraft comes in well above the normal glide slope in order to keep the banner clear of the perimeter fence!
#21 landing roll; note the cut ribbons - looks like the Austrians scored a few hits!
#22 Austrian EF2000 7L-WO:
#23 Haven´t seen Wittmund so crowded since the days of the F-4 retirement in 2013. Even Austrian enthusiasts were on the scene…
Now winding the clock back to April:
#24 A-4N C-FGZT/#542 is the seventh and final A-4N for Discovery Air at Wittmund. After major delays it arrived at its new home on 28th February completing the DADS fleet:
#25 seen here on 6th April taxiing back to the DADS ramp in the east:
#26 PC-9B D-FKMT E.I.S. Aviation from Kiel-Holtenau performing endless radar and visual patterns for the local controllers: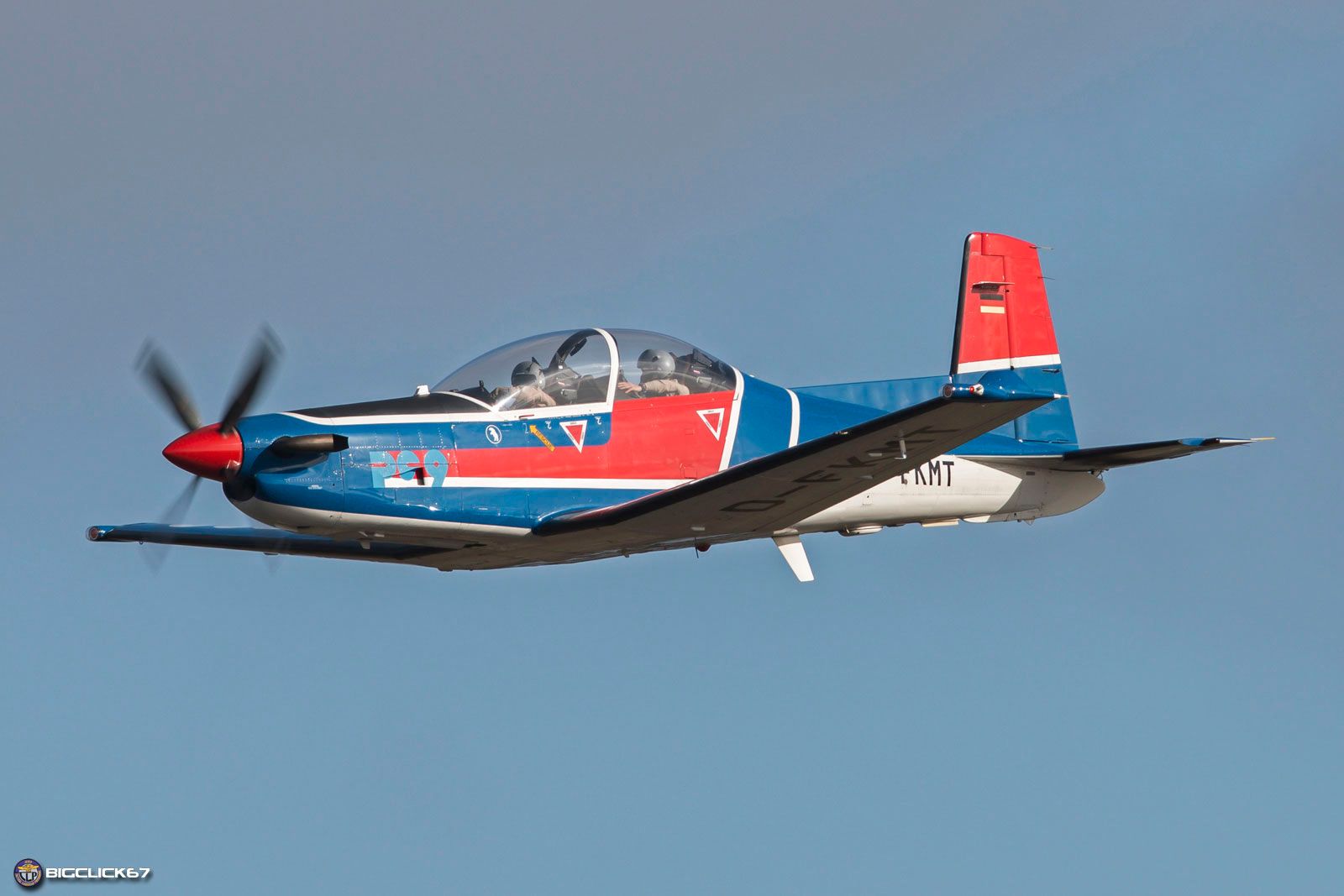 #27 fuel stop;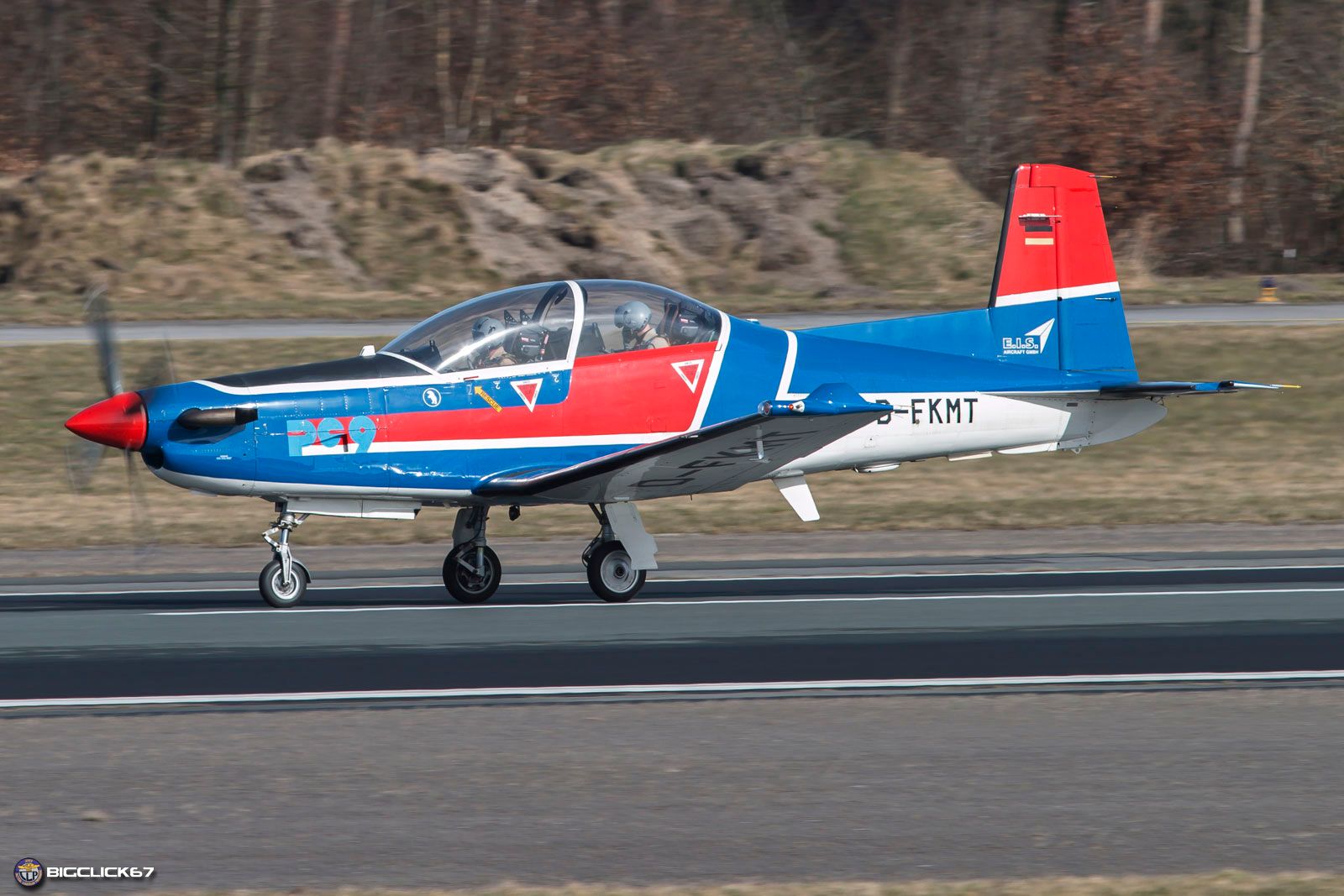 #28 PC-12 N263NX is E.I.S. Aviation´s latest addition, also performing pattern work for controllers´ proficiency training:
#29 on the go…again and again…
#30 closing this set is a Wittmund resident that has not been covered here so far: Piper L-18C Super Cub D-EJGR is former GAF 96+30 and belongs to the Wittmund Motor Flying Group. Every now and then it gets dusted off and can be seen flying out of its home base. In the 50´s and 60´s it was in use with the GAF Flying School at Uetersen near Hamburg:
That´s all, folks! Thanks for looking.
Chris Braun