While the RAF is progressively retiring its remaining Tornados in favour of Typhoons and Lightnings the Luftwaffe is still operating two full wings of this cold war icon, with Tactical Air Wings 33 at Büchel and 51 at Schleswig/Jagel remaining on type for a couple of years. I spent a few evenings at the fence at Schleswig/Jagel airbase recently, trying to capture the Tornados flying during dusk and darkness. Luckily the FWIC (Tornado Fighter Weapons Instructor Course) was being held there during my visits providing some action of both Schleswig and Büchel Tornados which culminated in the participation in exercise COBRA WARRIOR at Coningsby afterwards.
#01 last chance checks complete, taxying out for take-off:
#02 minutes later - airborne in full reheat: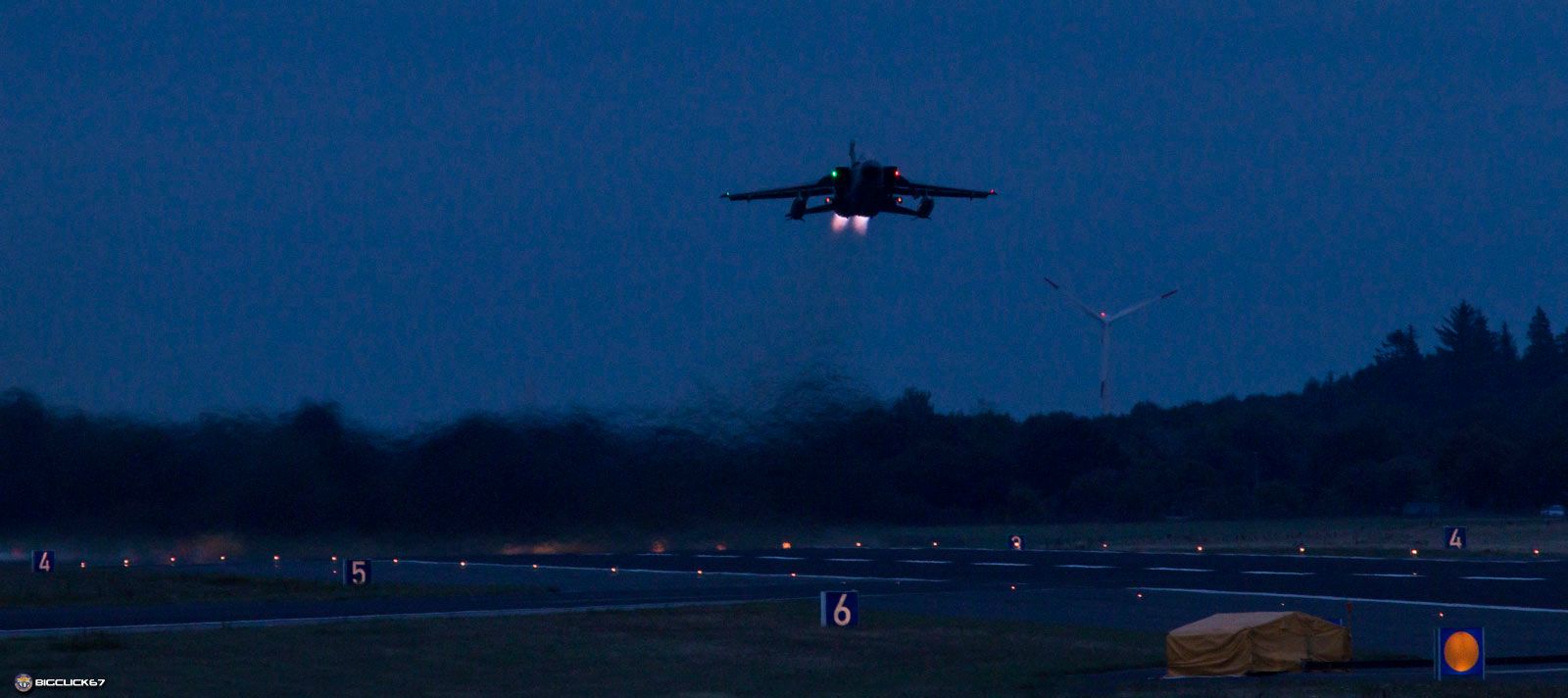 #03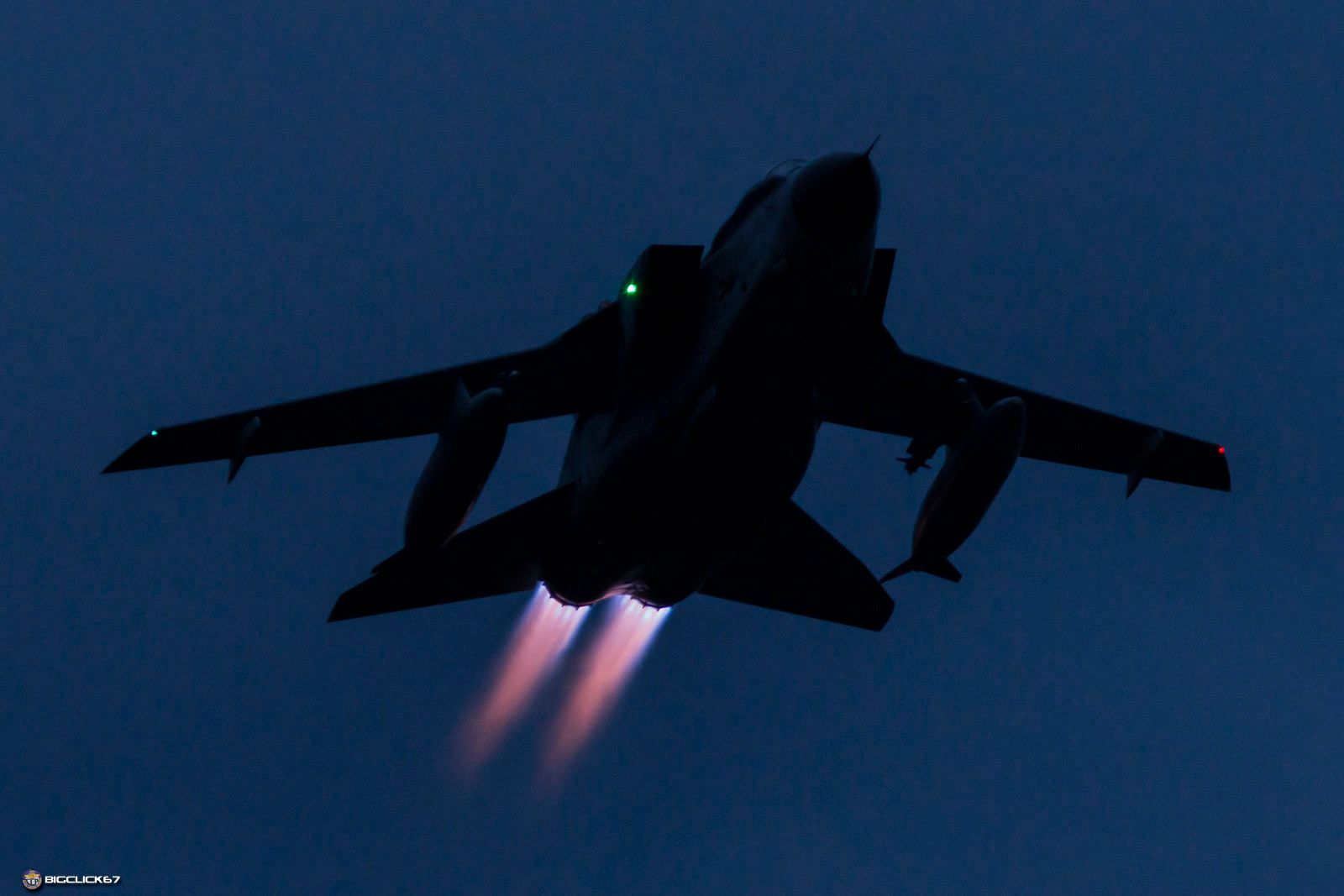 #04 a Büchel jet undergoing LCC
#05 long-time exposure of a departing Tornado
#06 overflying the runway's departure end still in 'burner' :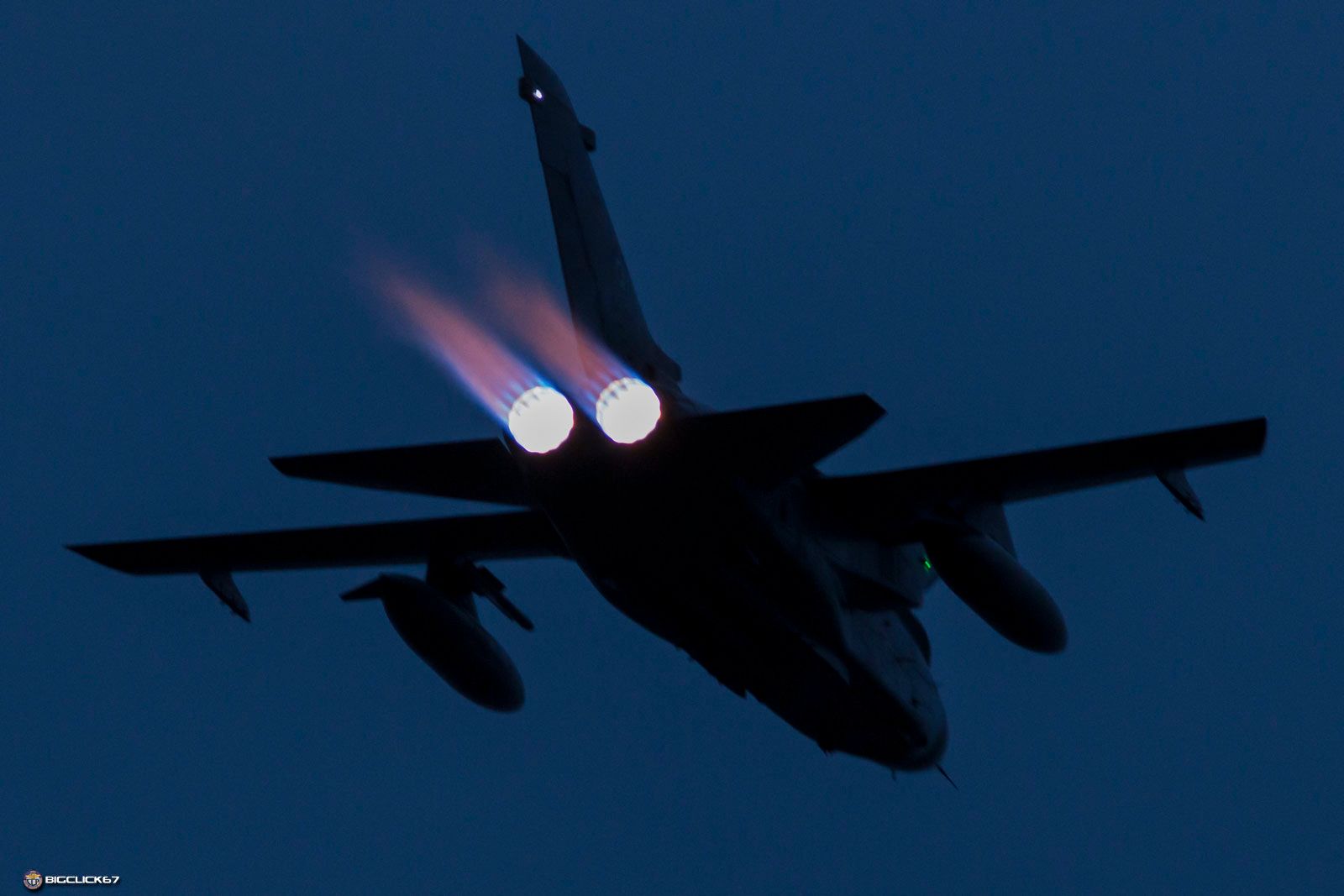 #07 dusk recovery
#08 swept-wing low approach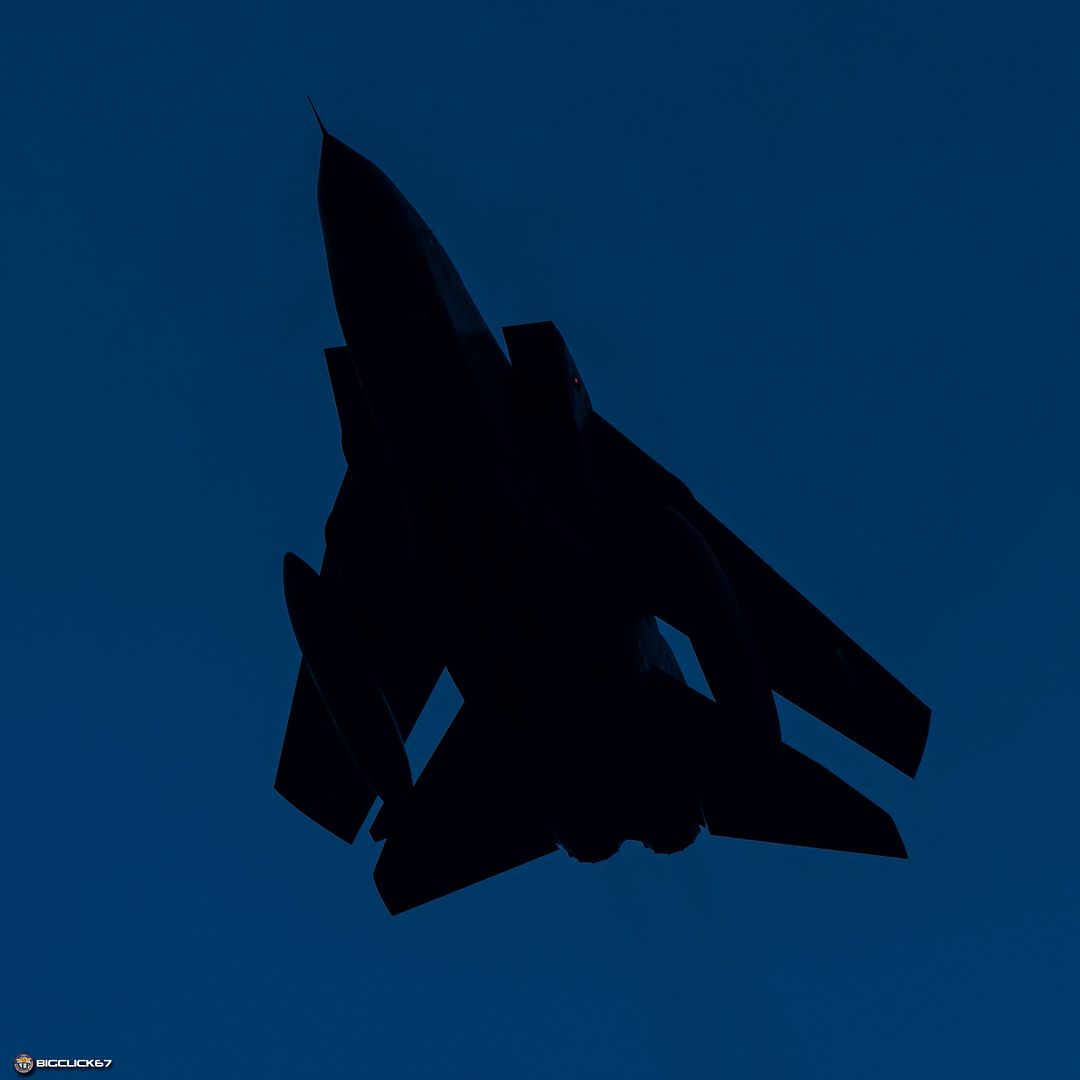 #09 this is all you can see of a departing Tornado after nightfall:
#10 mission completed - taxying back to its HAS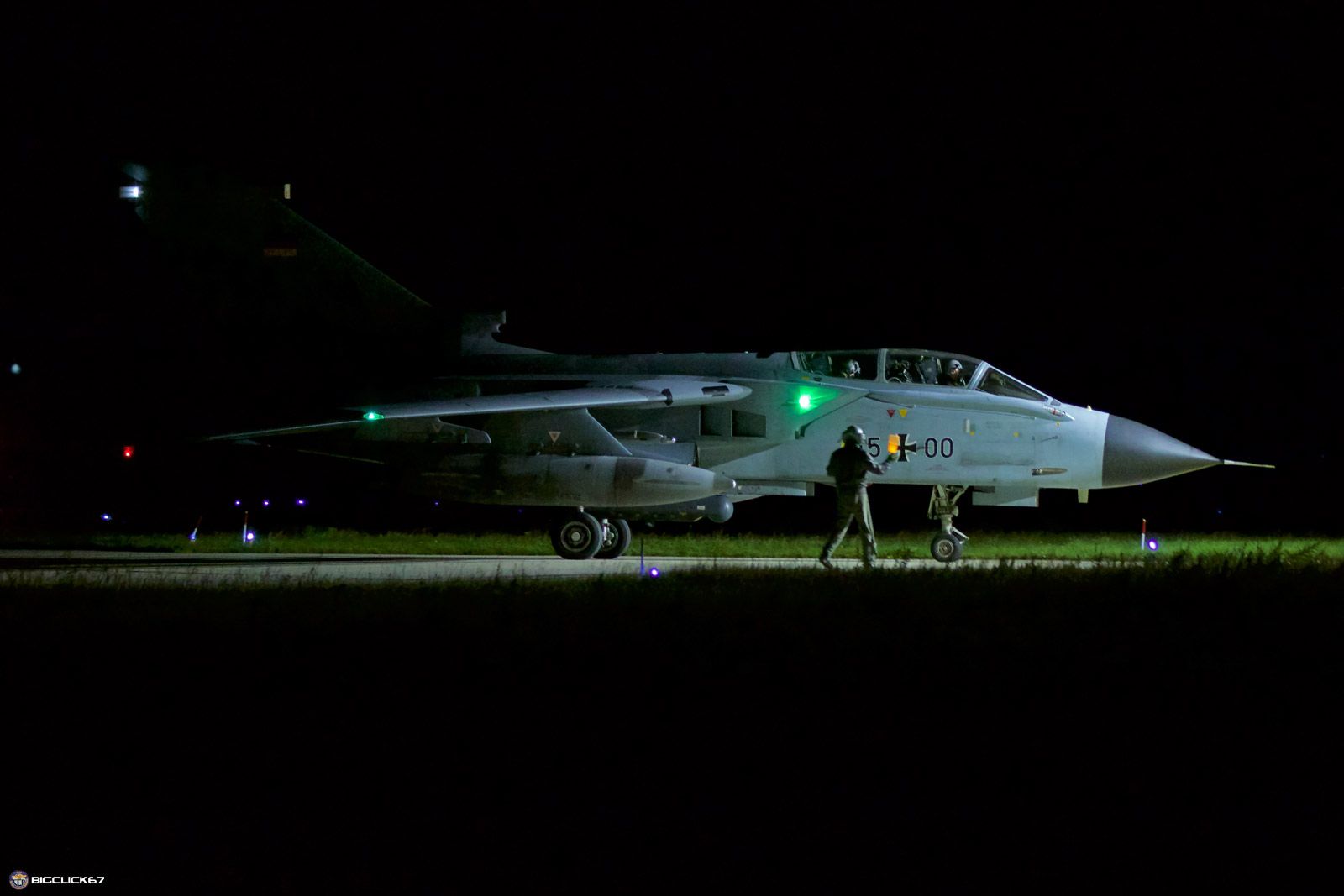 #11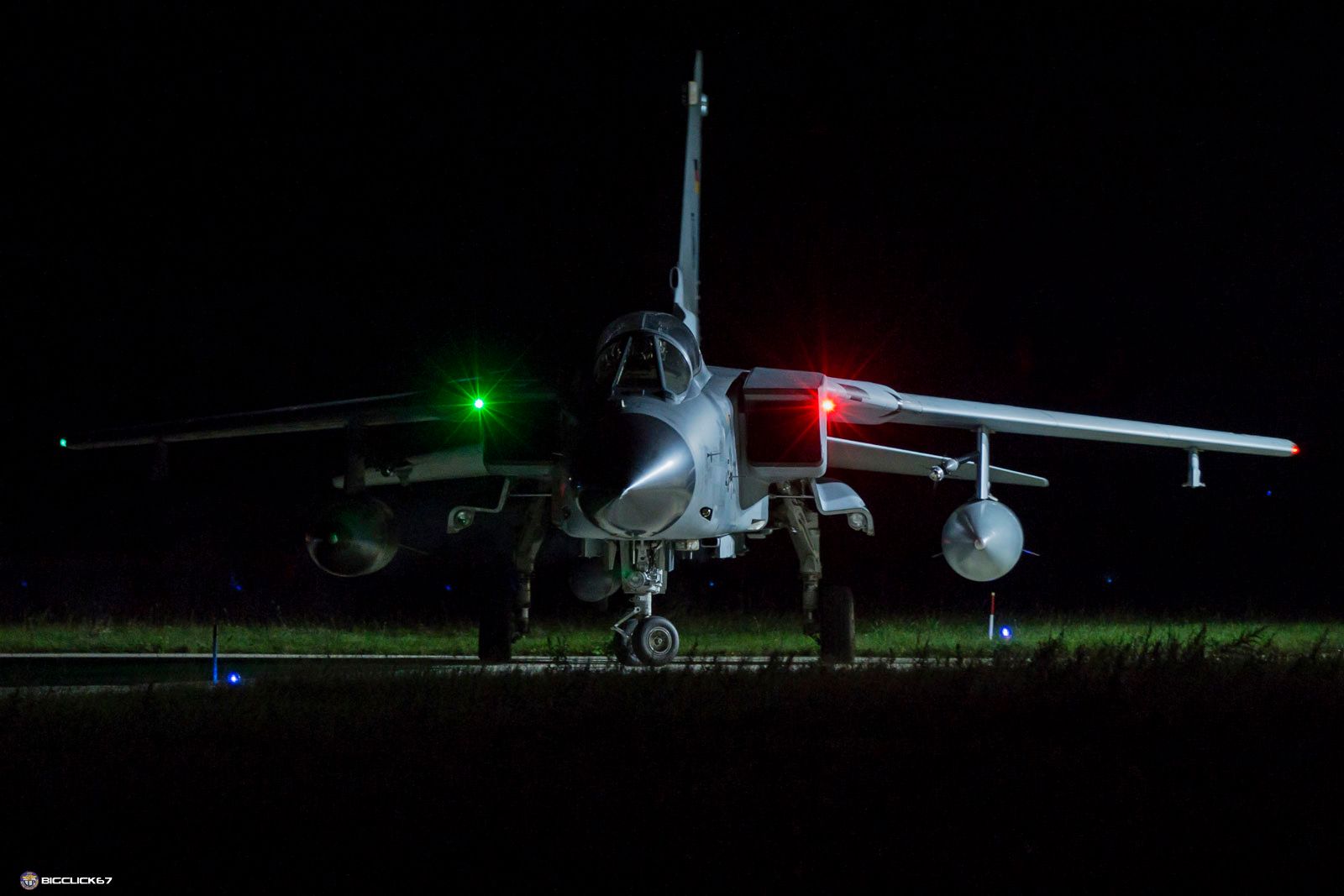 #12
#13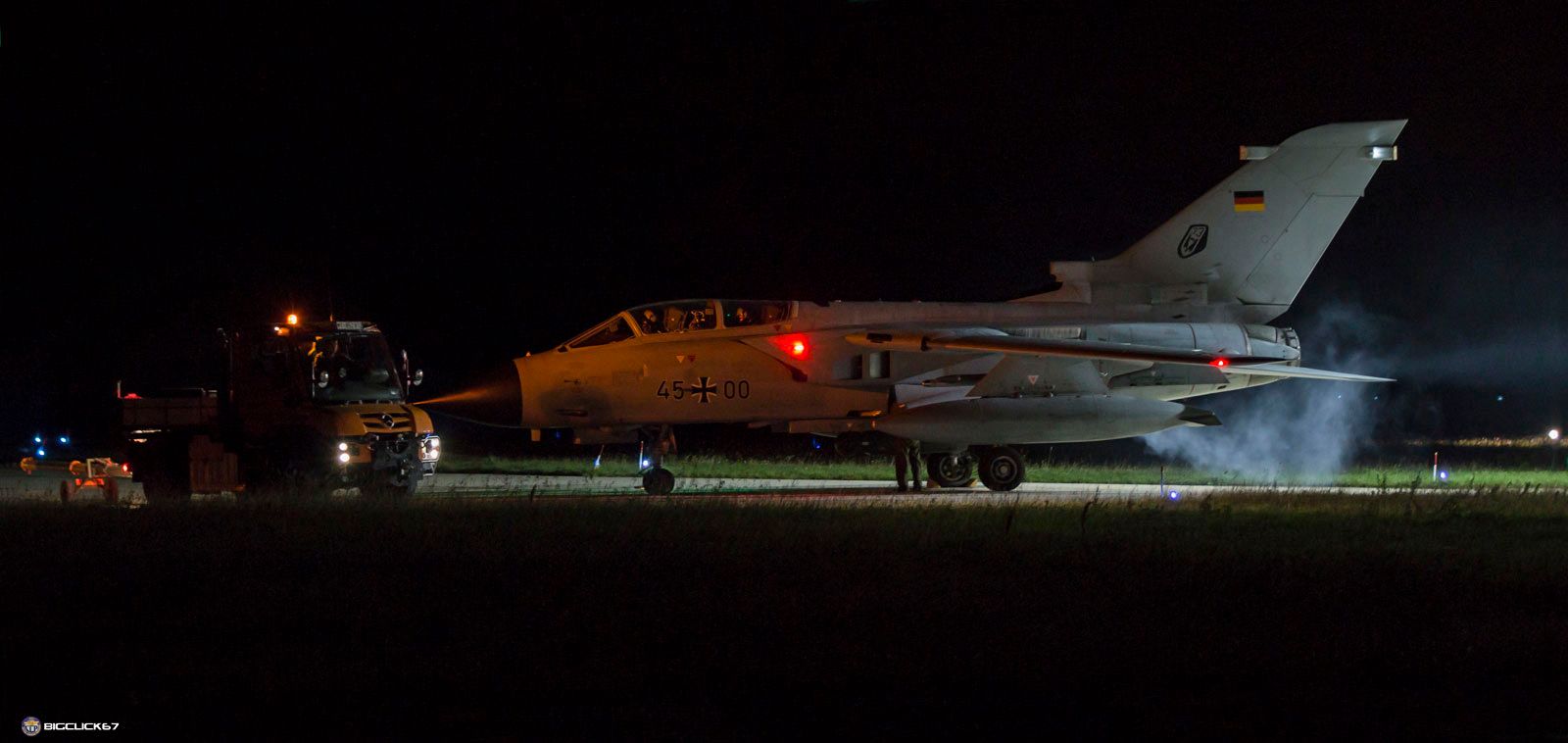 #14 pushed back into the HAS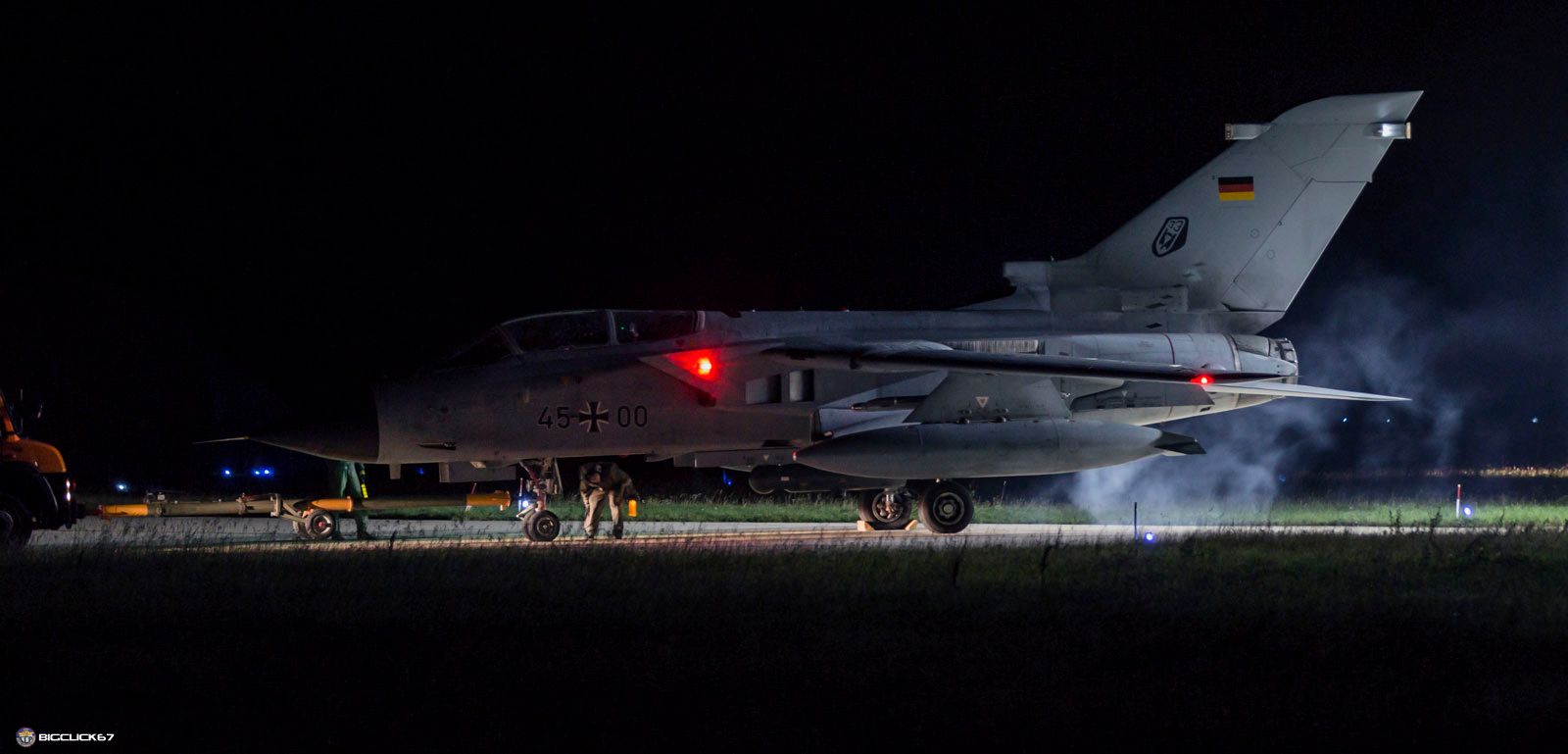 #15
#16 a late afternoon landing shot of 43+97 carrying a buddy-buddy refueling pod:
#17 pilot and wizzo talking to the crew chief before shut-down:
I hope these are of interest - C&C always welcome!
Cheers, Chris