Merry Christmas everyone!
A couple of visits to Wittmund airbase during the recent 'dark season' produced some nice images. The residents were rather busy over the last couple of weeks, preparing for a four-months rotation of Baltic Air Policing at Ämari/Estonia starting in January. Supporting the training are the Skyhawks from the Top Aces detachment which fly several mission a day acting as the 'bad guys' in various training scenarios.
All photos taken 'from outside'.
#01 & #02 A-4N C-FGZT/542 Tops Aces - landing roll shortly after sunset with a Typhoon in hot pursuit: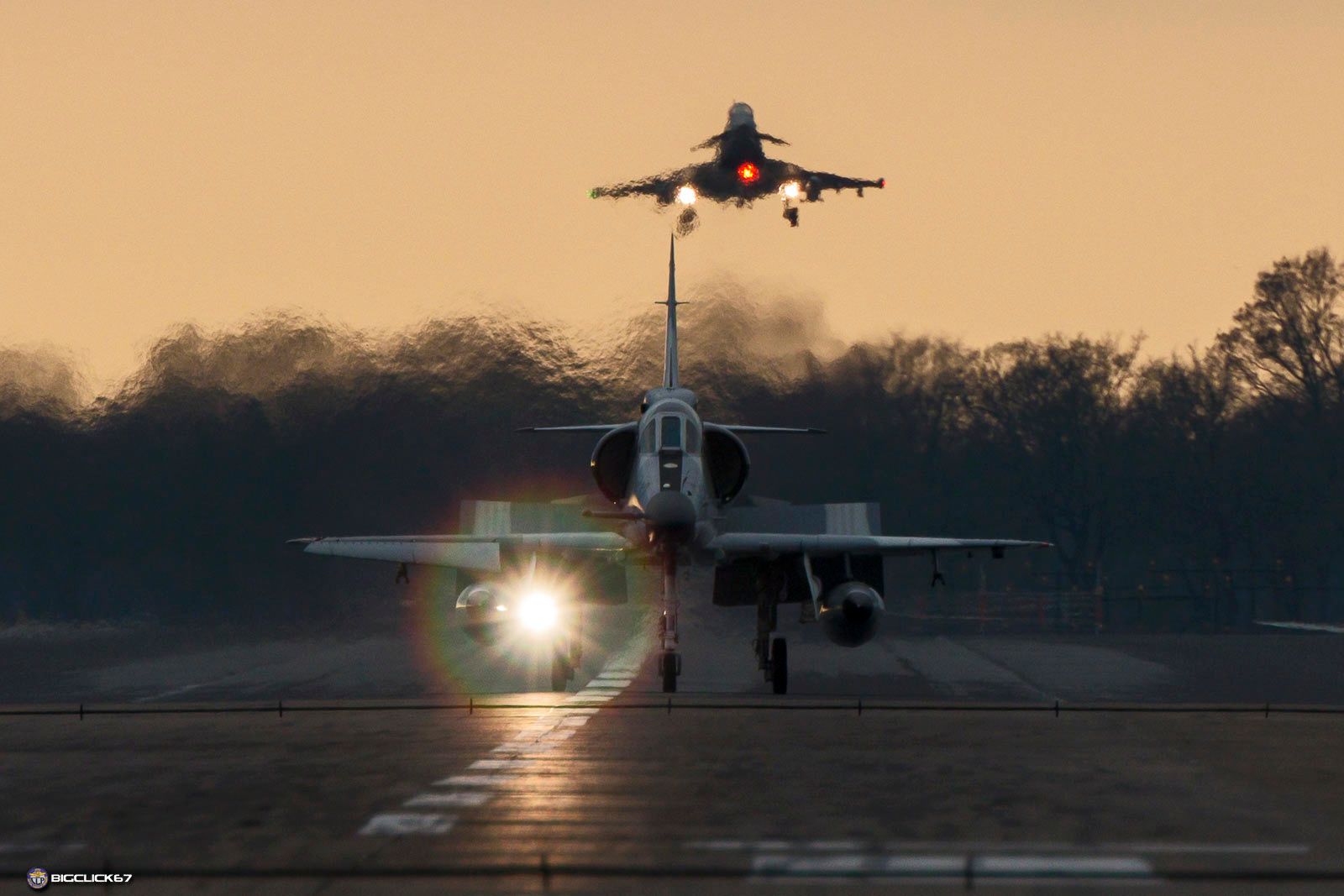 #02
#03-05 EF2000 30+12 as part of the QRA lining up for a Tango Scramble: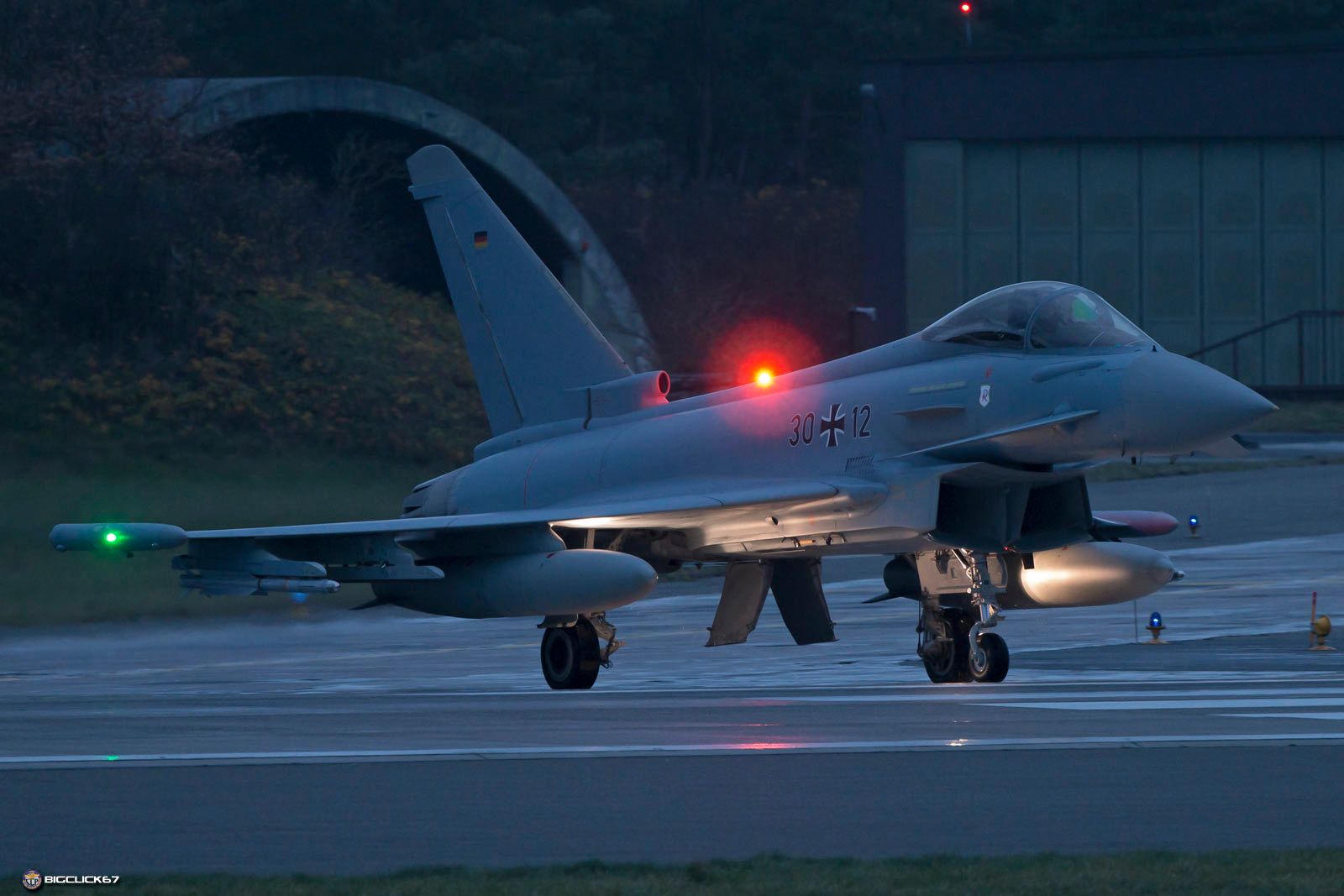 #04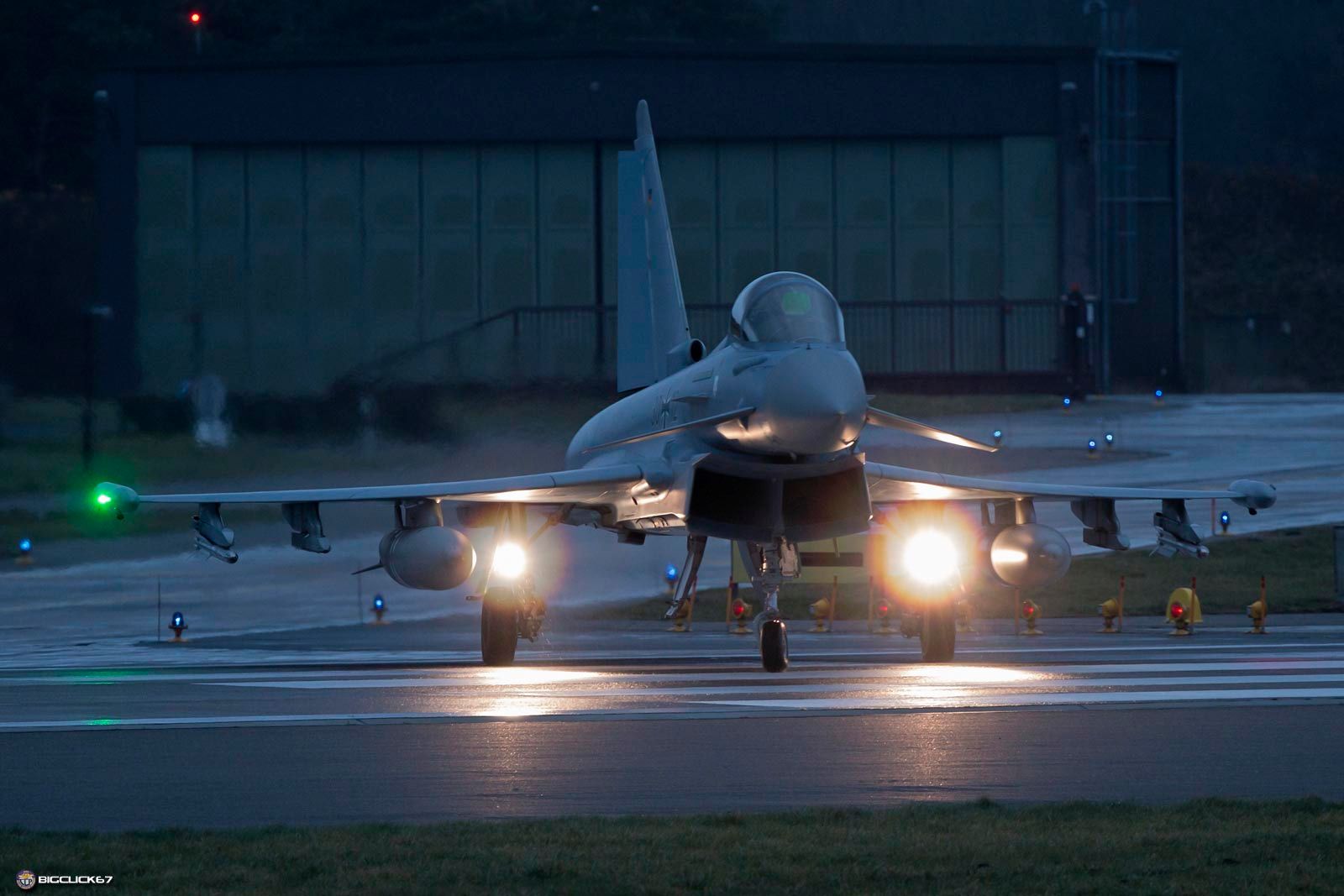 #05
#06 EF2000 30+50 from Laage-based TaktLwG73 climbing out of Wittmund after a couple of touch&gos with another Typhoon in the background on finals to land:
#07 & #08: EF2000 30+30 landing roll
#08
#09 DARK-flight performing 'last-chance checks' before take-off for a 2v1 training mission: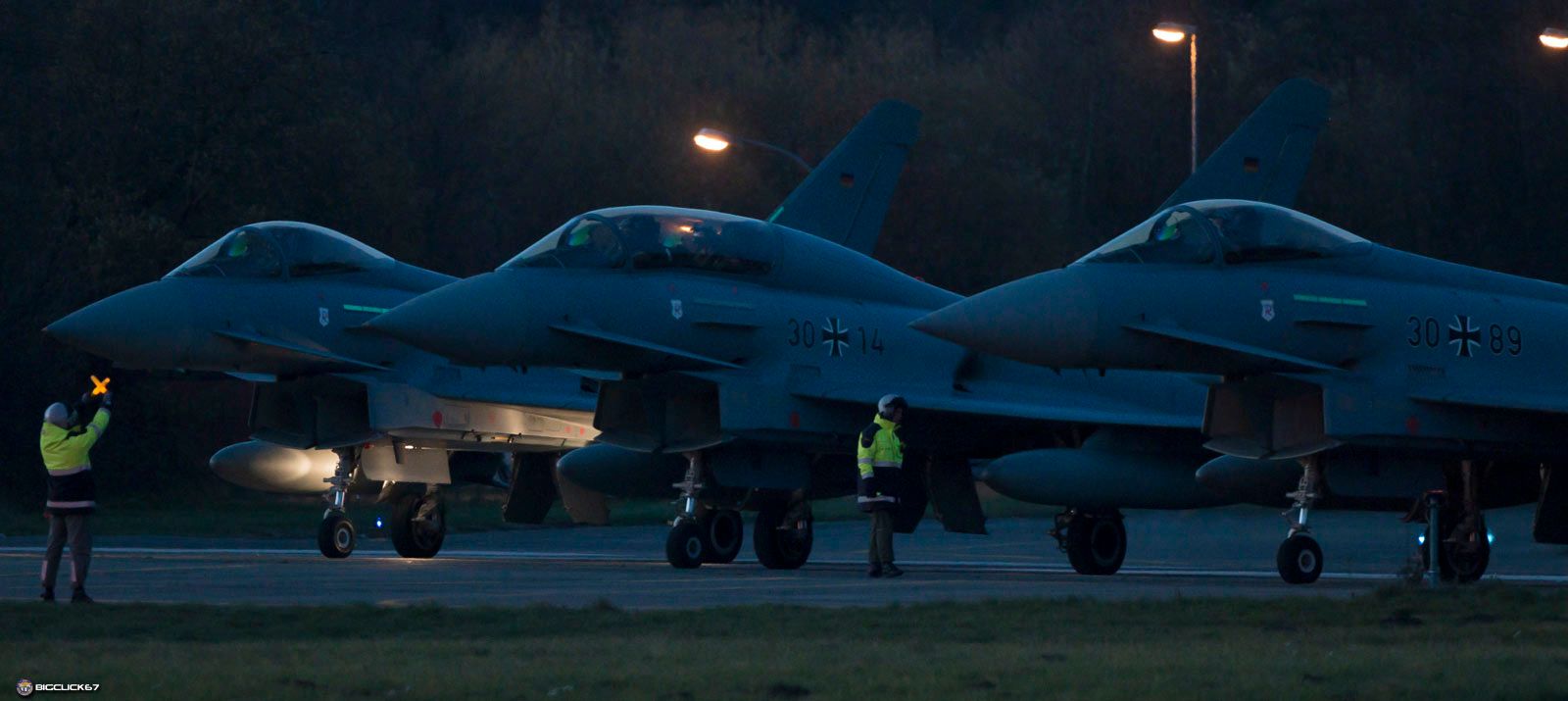 #10 Richthofen flagship 30+90 taxying into the last chance area with taxi lights out in order not to blind the ground crew:
#11 EF2000 30+89 last chance
#12 EF2000T 30+14 taking the runway for take-off: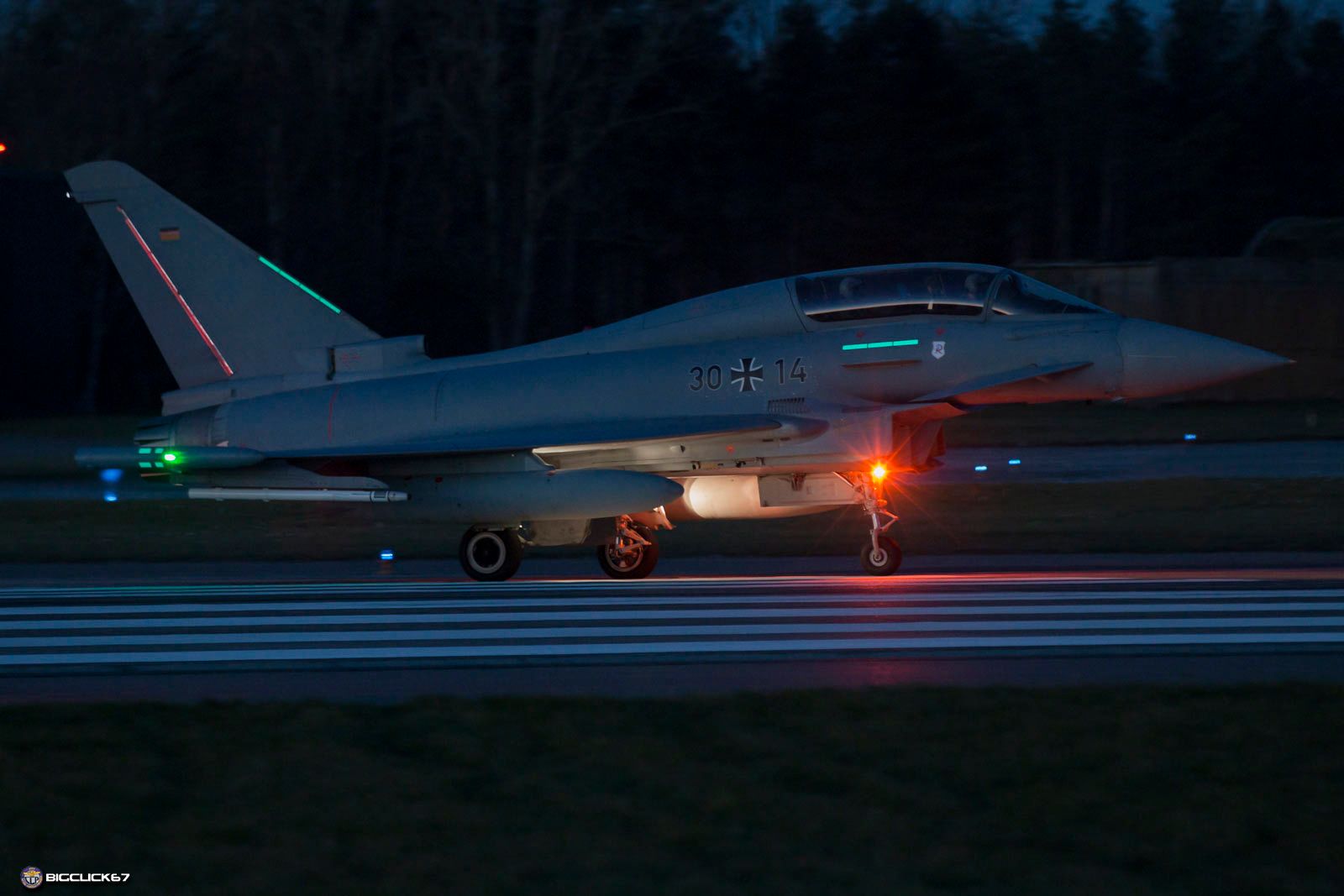 #13 FATE-flight ready
#14 EF2000 30+32 leading the QRA, seen here about to vacate the runway with his 'BRAVO' in the background on short finals:
#15 EF2000 30+12 head-on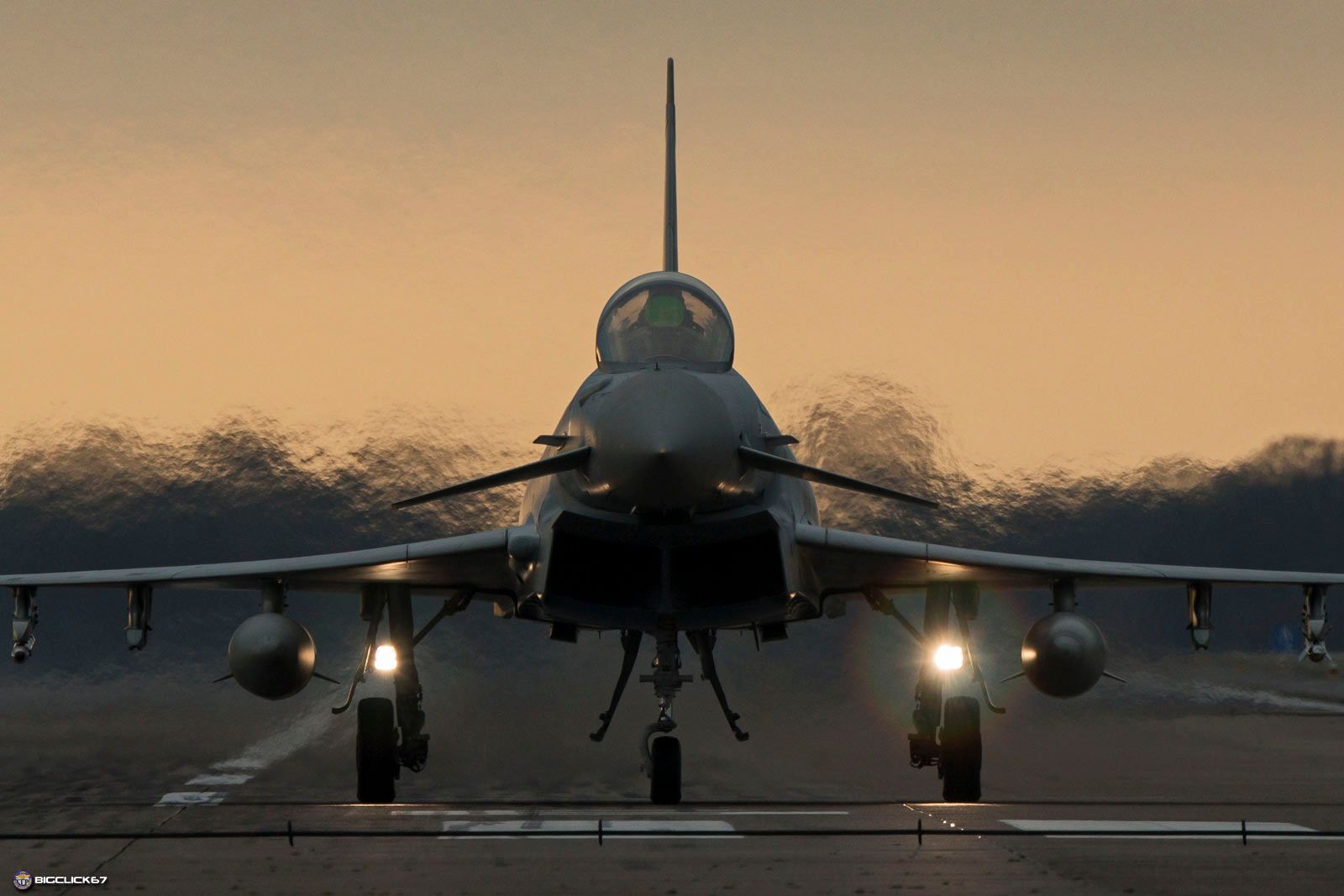 #16 & #17 A-4N C-FGZD/367 landing roll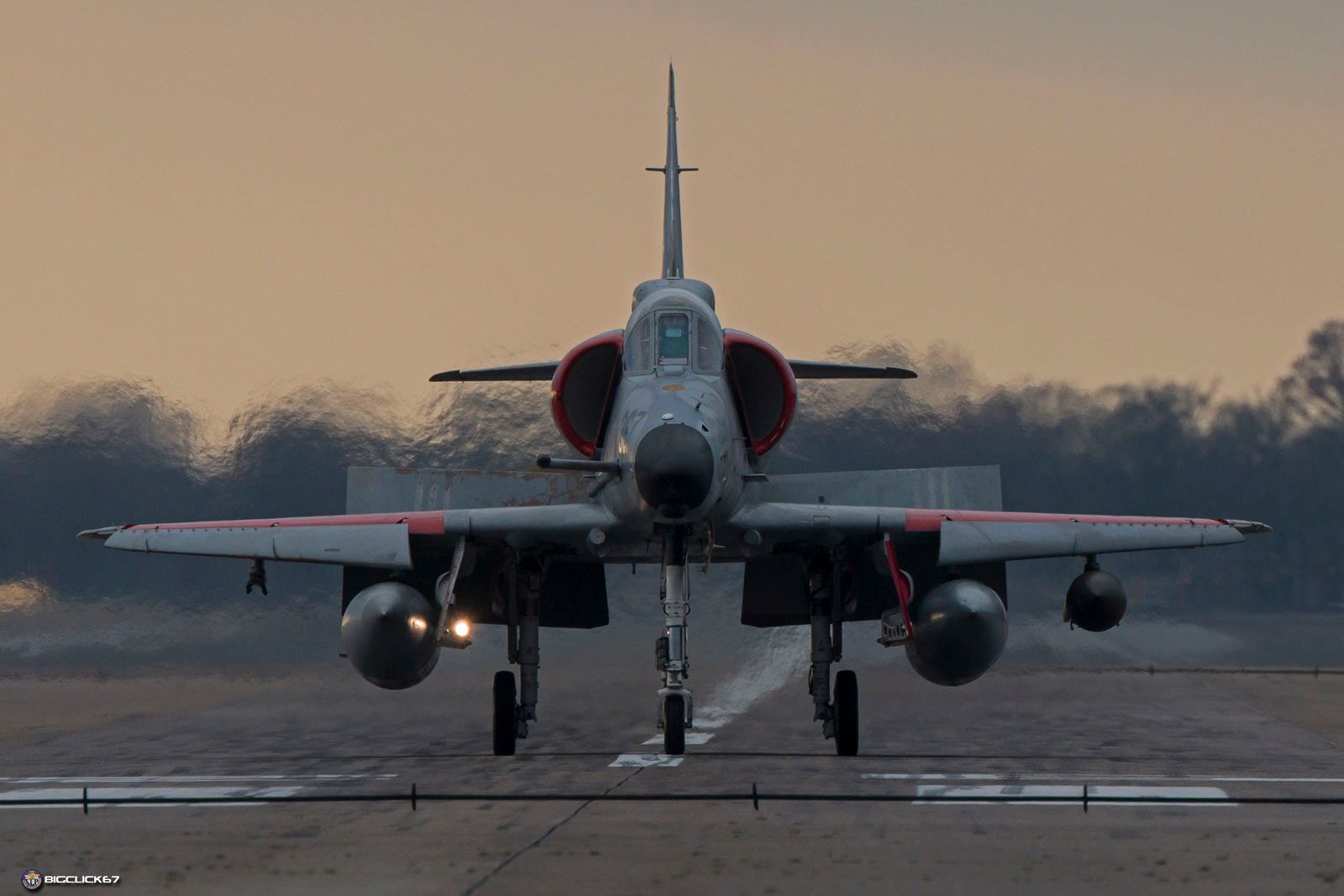 #17
#18 Typhoon climb-out after sunset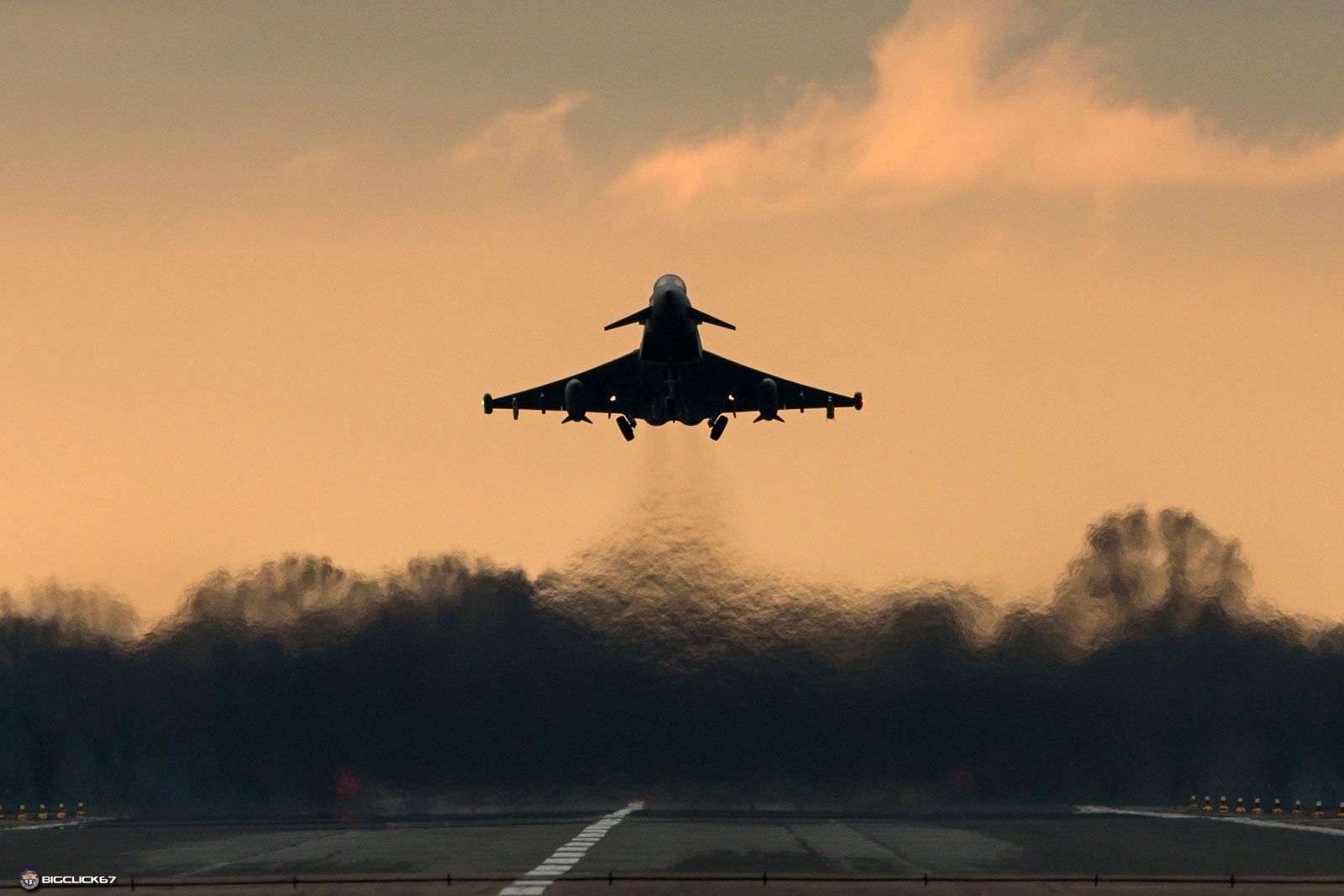 #19 BARON-flight lined-up for an early-morning take-off
#20 EF2000T 30+71 take-off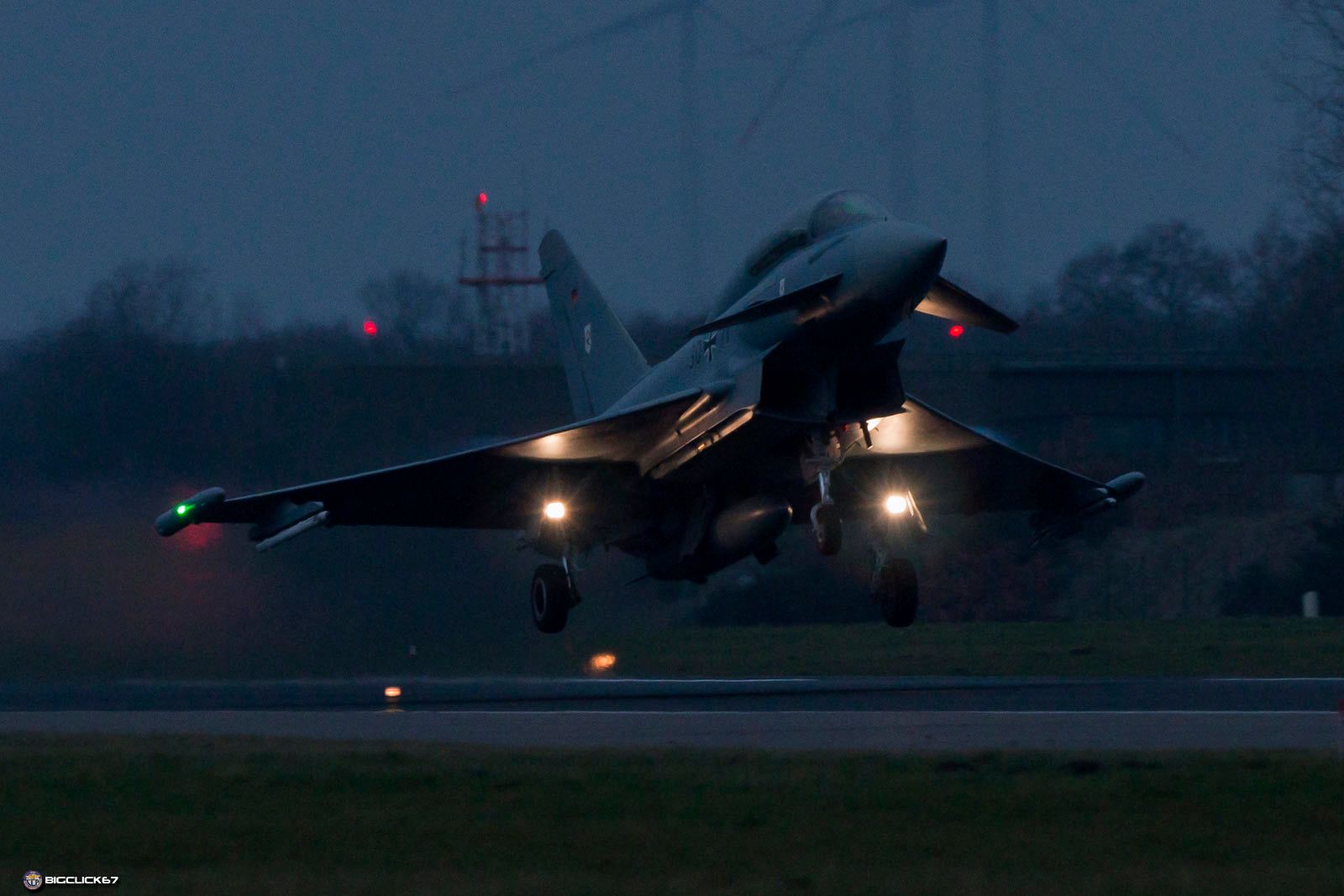 #21 EF2000 night landing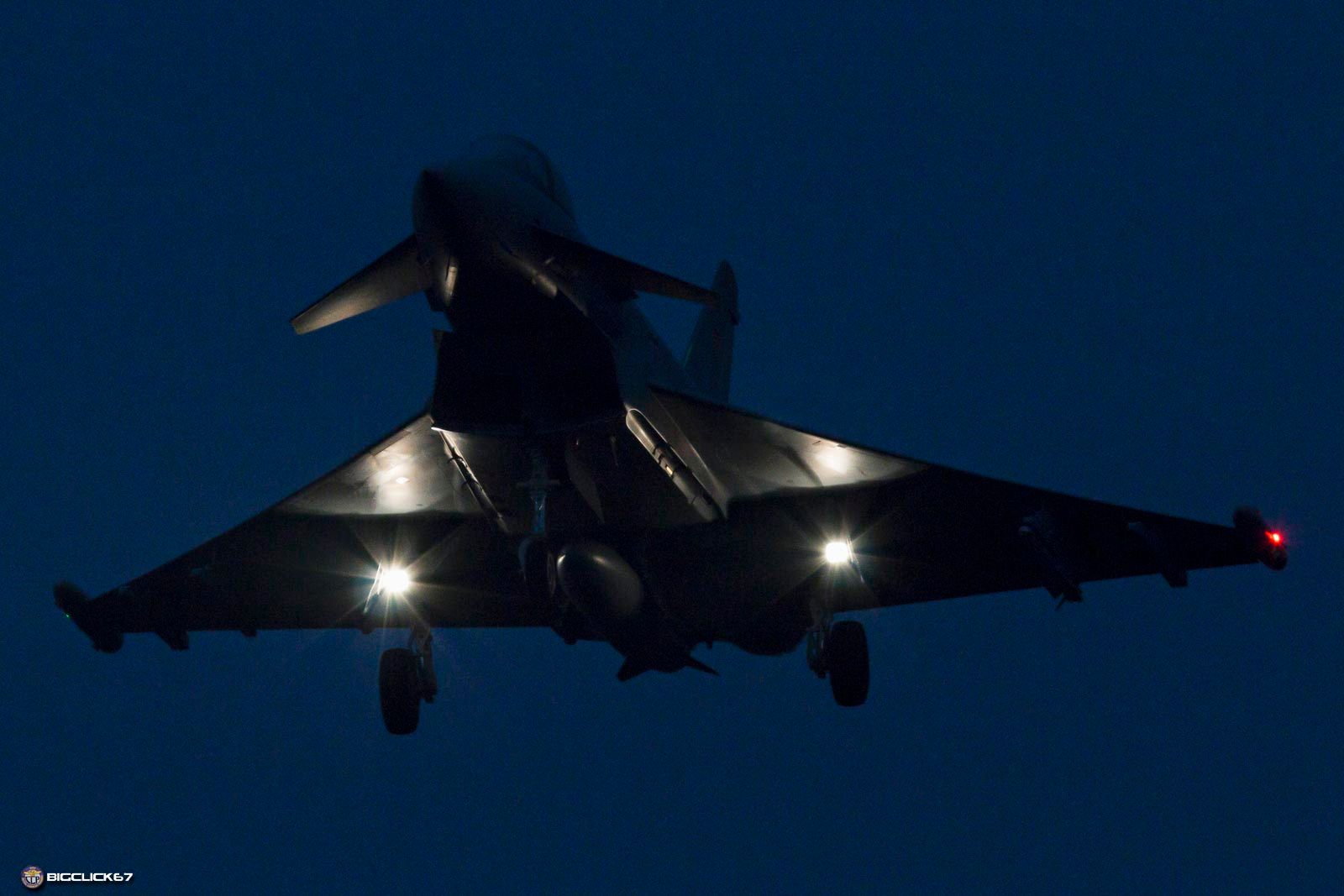 #22 A-4N C-FGZT/542 landing on a gloomy December afternoon
#23 EF2000 30+32 glowing like a christmas tree ready for take-off
#24 EF2000 lined-up
#25 EF2000 30+58 early morning departure into the December murk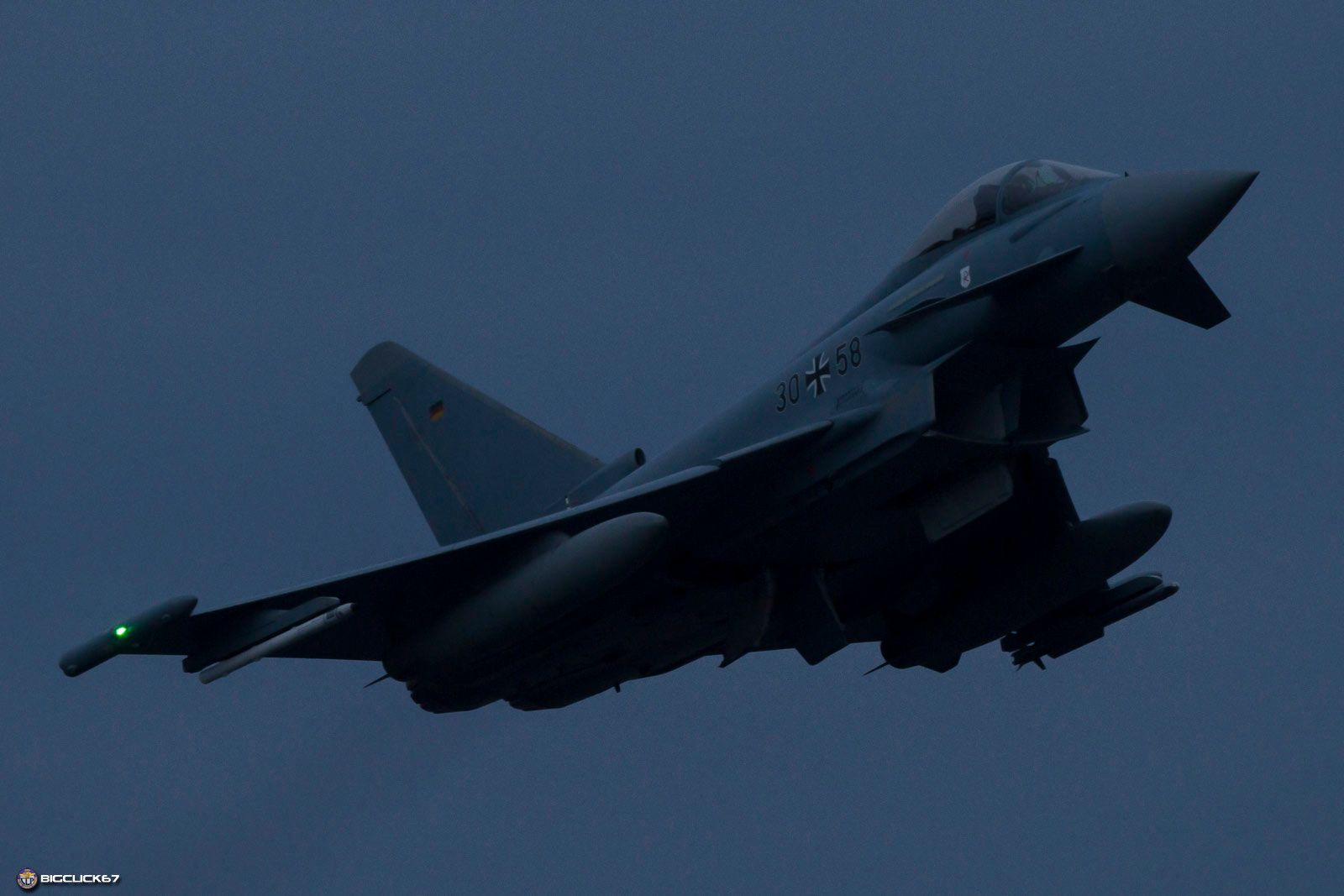 #26 EF2000T 30+14 lining up
#27 followed by EF2000 31+17 wearing a Laage/73-badge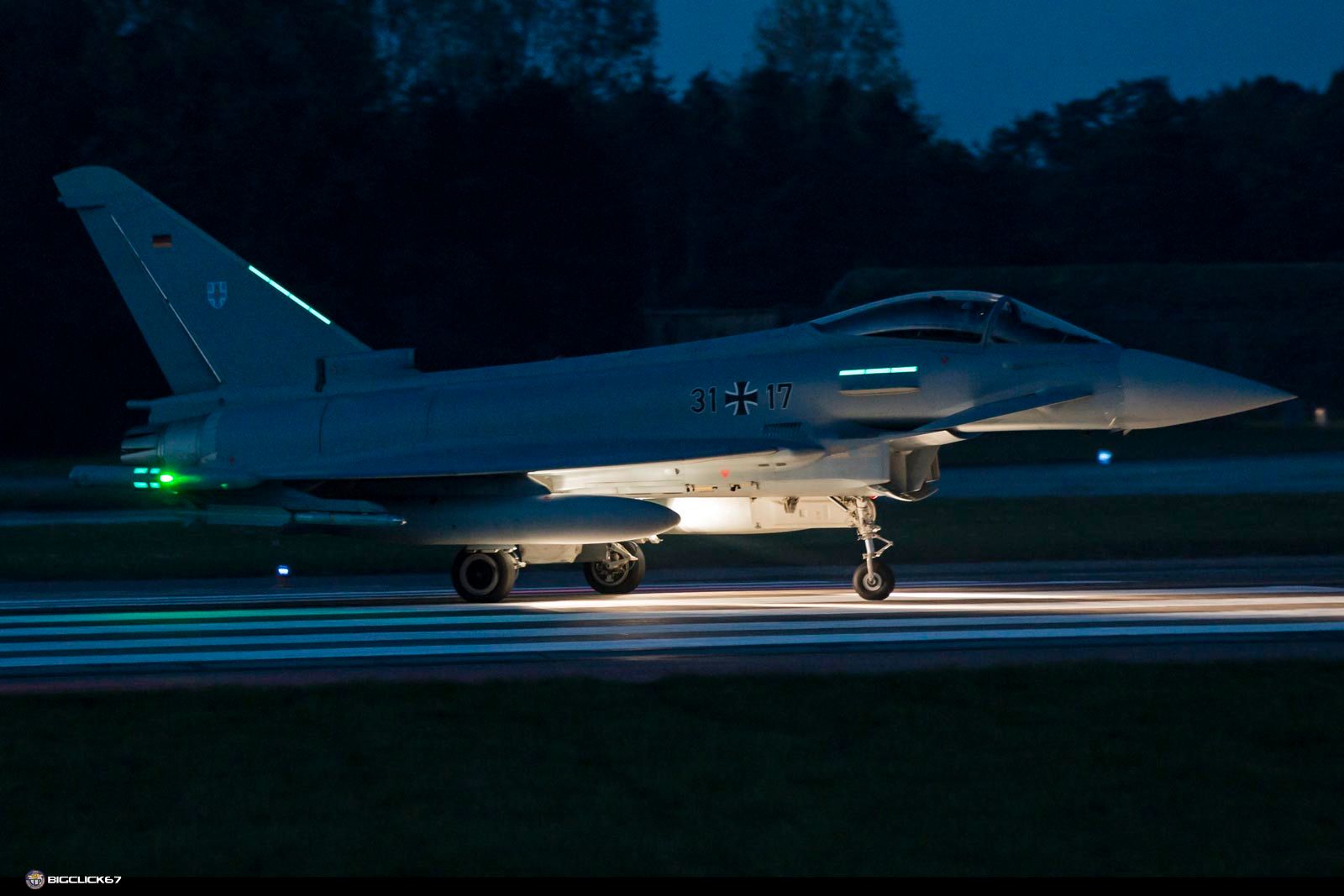 #28 A-4N landing roll with flaps out for aerodynamical breaking
#29 QRA ready
#30 EF2000 night landing
#31 Skyhawk sunset landing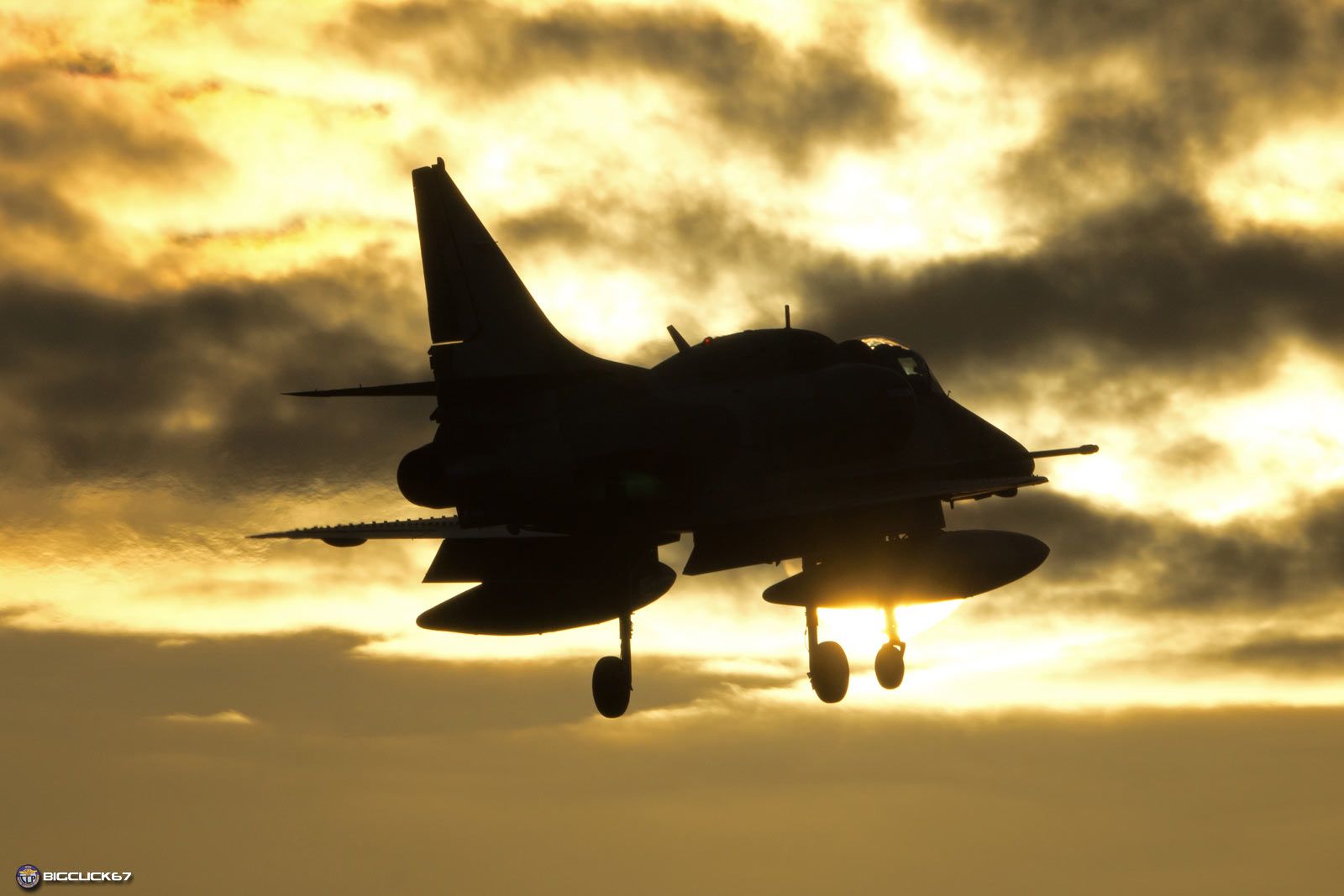 #32 long-time exposure of a Typhoon landing on RWY26 with the approach lights at work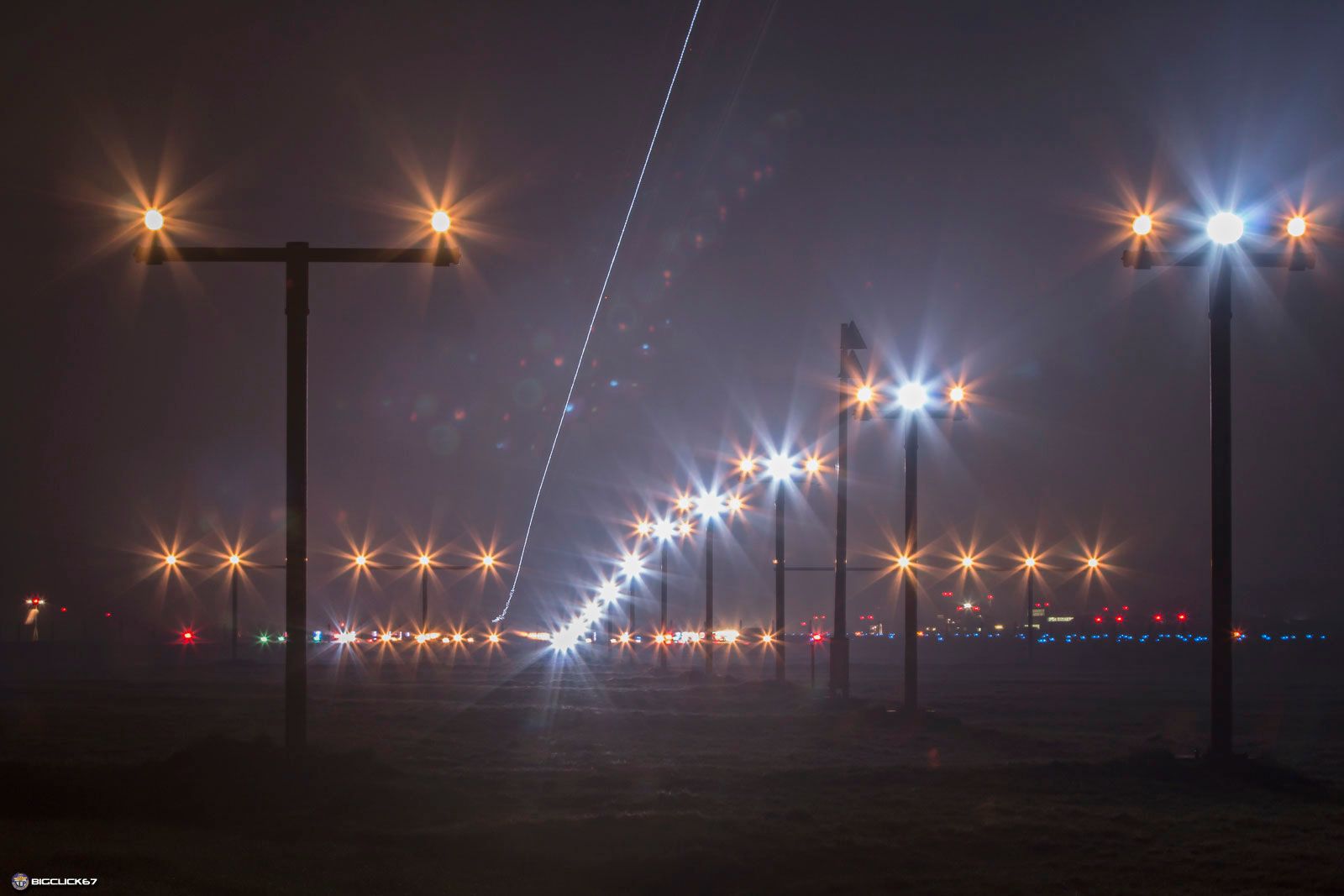 I hope these are of interest - thanks for looking!
Cheers, Chris