A surprisingly limited coverage of this year's edition of FRISIAN FLAG here so I will try to fill in. Lots of sunshine and easterly winds made it an ideal kick-off into the season for many enthusiasts and in comparison to previous years it seemed that the crowd visiting this interesting event grows and grows every year (see last image). Superb conditions provided by the Aviation Group Leeuwarden allowed for some great days at the fence - dank u wel, AGL!! Well done once more!
#01 KILLER05-flight joining the circuit:
#02 F-16AM J-020 322.Sqn
#03 F-16AM J-616 313.Sqn Volkel
#04 BEAST05-flight - 4-ship of German Typhoons from various units at initial 05:
#05 EF2000 30+82 TaktLwG 31 from Nörvenich, normally assigned to Wittmund-based Richthofen-wing but labeled-over with a Boelcke-badge for the exercise:
#06 EF2000 31+41 TaktLwG 31 Nörvenich
#07 WEASEL01 breaking into the overhead
#08 F-16CM 96-0082 from Duluth,Minnesota based 148th FW, 179th FS "The Bulldogs", one of 10 that were sent across the pond for participation in this exercise:
#09 96-0082, note how the HAVE GLASS colour scheme changes the aircraft's appearance in different angles of view:
#10 F-16CM 91-0341
#11 F-16CM 91-0349
#12 F-16CM 91-0409
#13 RAGE21-flight 4-ship of Duluth Vipers passing initial 05:
#14 F-16C 4056 from Poznan/Kresziny-based 6.ELT, the Polish tiger unit:
#15 F-16D 4076 looking mean and aggressive with AIM-120s, AIM-9Xs andCFTs:
#16 F-16C 4054 showing the Polish camo scheme to good effect:
#17 Mirage 2000D 635(3-AS) EC 01.003 from Nancy/Ochey:
#18 Mirage 2000D 625(30-XG) obviously on loan to EC 003 from Mont-de-Marsan based CEAM:
#19 Mirage 2000D 677(3-JT):
#20 F-16AM J-063 313.Sqn Volkel: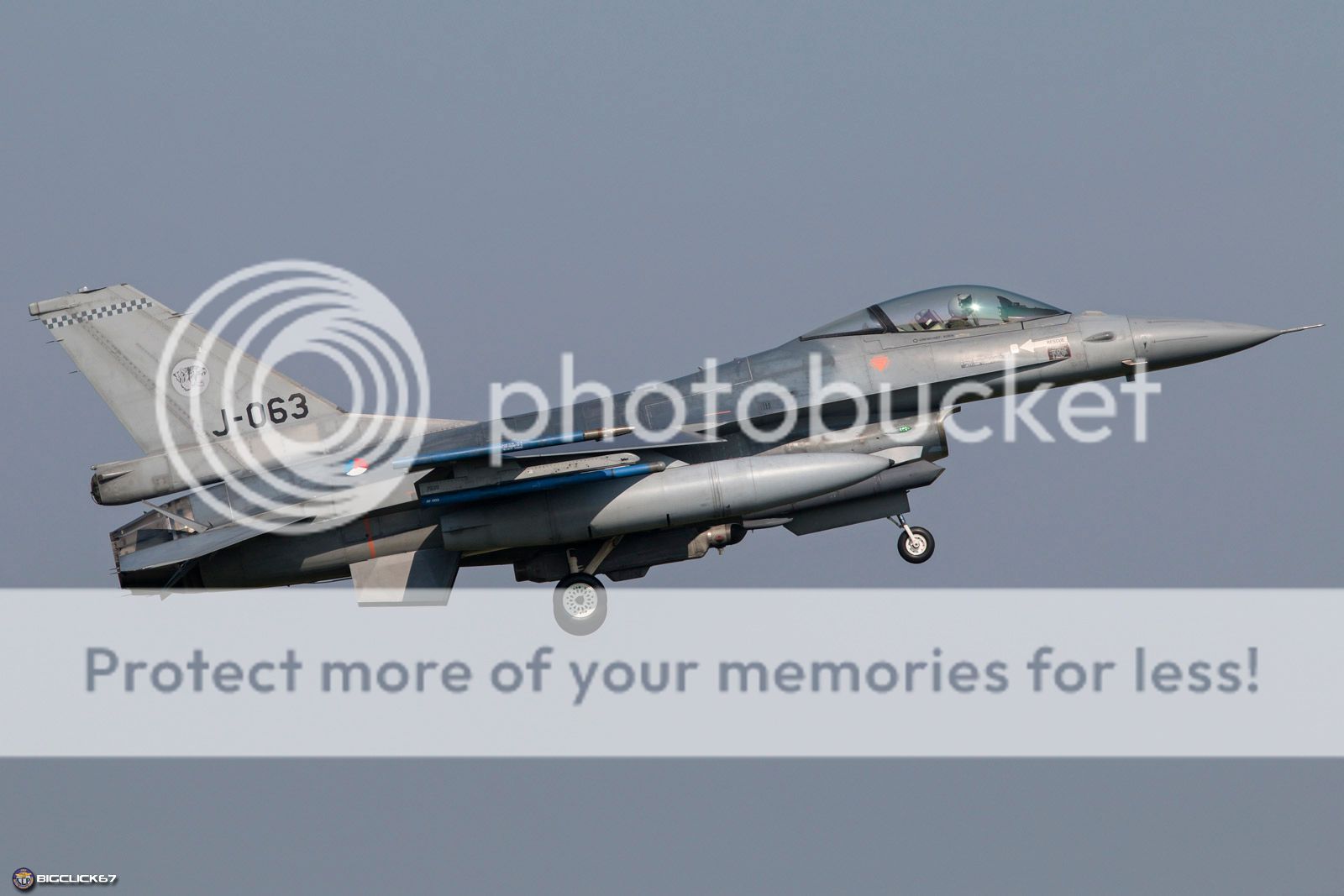 #21 F-16AM J-144 322.Sqn - looks like this Dutch Viper driver is happy about the sortie's result:
#22 F/A-18C J-5011 - the Swiss tiger jet from Fliegerstaffel 11 - unfortunately flying only on the afternoon wave after aborting its take-off run in the morning due to a roebuck on the runway!
#23 F/A-18C J-5003: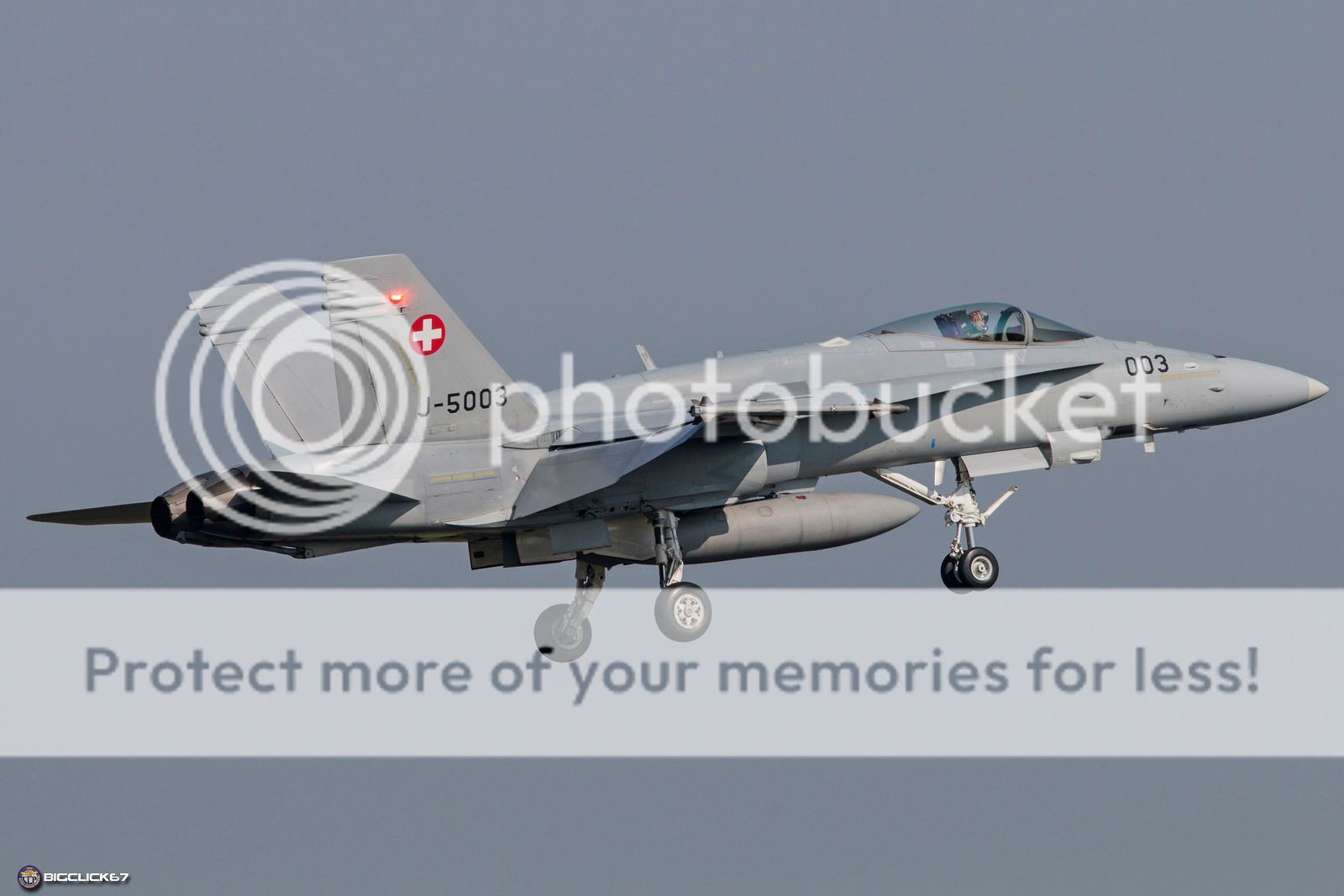 #24 F/A-18C J-5007 still wearing titles from the WEF QRA mission on its centerline tank:
#25 Falcon 20E G-FRAJ Cobham providing ECM-support for the exercise:
#26 G-FRAJ backtracking for the full length:
#27 panorama shot of the crowd at the 05 end with the spotters mound on the right:
Thanks for looking!
Cheers,
Chris