Fred Martin's wonderful set of Victor images certainly got me thinking - and I suspect that I may well have been standing next to you on a few occasions, Fred. The Coningsby one is almost identical to a shot in my collection and some of the Marham ones remind me of a rather splendid photocall there more years ago than I care to contemplate. Anyway, prompted by Fred's selection, I thought I'd put a few up - nothing like as many, but I hope they are of interest.
Starting with a shot of XL512 waiting for trade somewhere over the North Sea...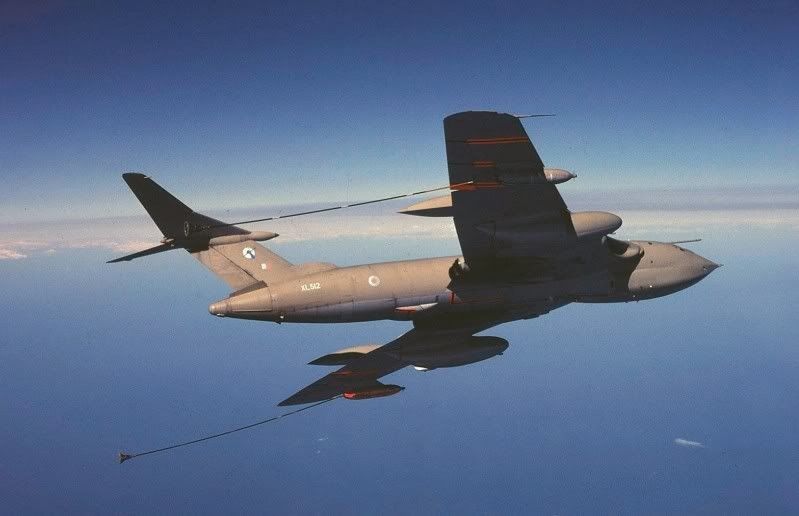 And following up with another portraying XL512 in company with a pair of little friends from 'Treble-One'.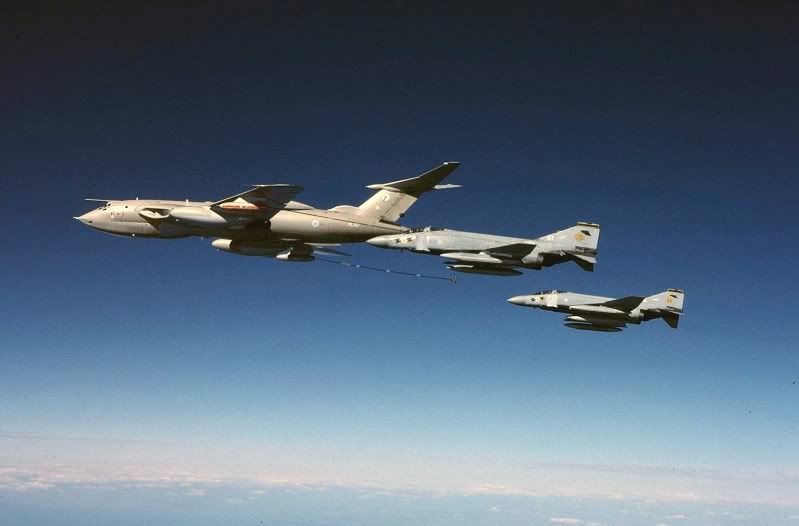 Next up is XH671 moving out for a refuelling task from Bahrain shortly after the end of the first Gulf War.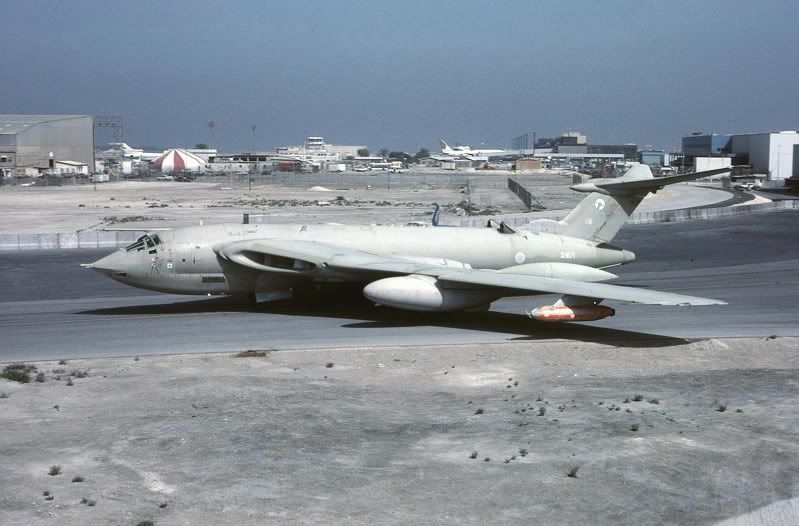 The next three all come from the final Media Call that was staged out of Marham on 15 October 1993 - even though there weren't too many Victors left by then, they still put on a great show. These were all taken from a RAF Herk photo platform and begin with a three-ship headed by XH672.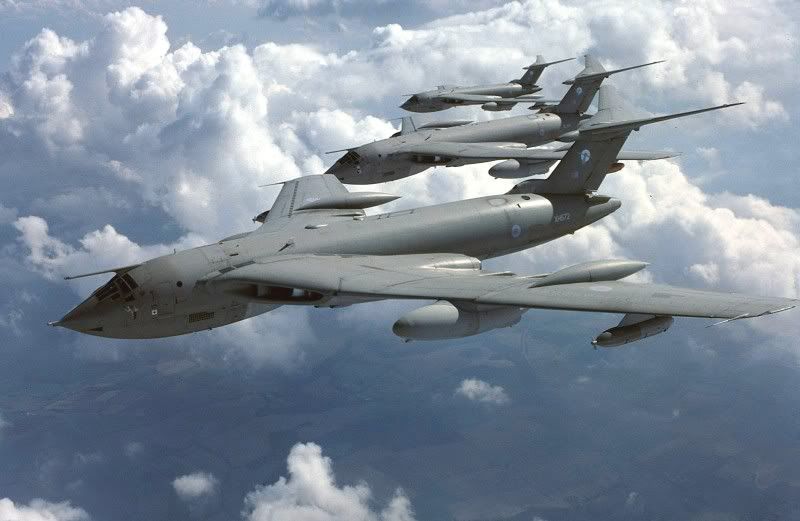 Backlit shot of one of the trio accompanied by a Tornado GR.1..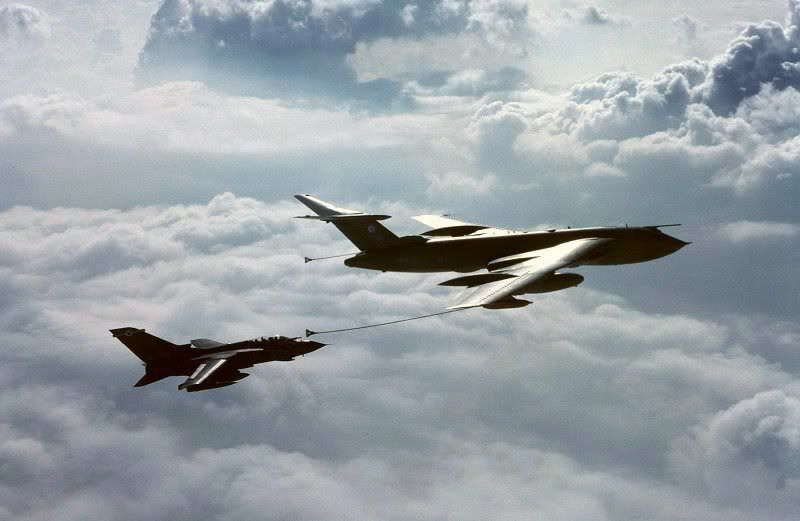 And, finally, from the ramp, a somewhat different perspective on Handley Page's classic. I think the plan was to do a slow pass under the Herk several times, but in the end it only happened once and I was lucky enough to be on the ramp at the right time.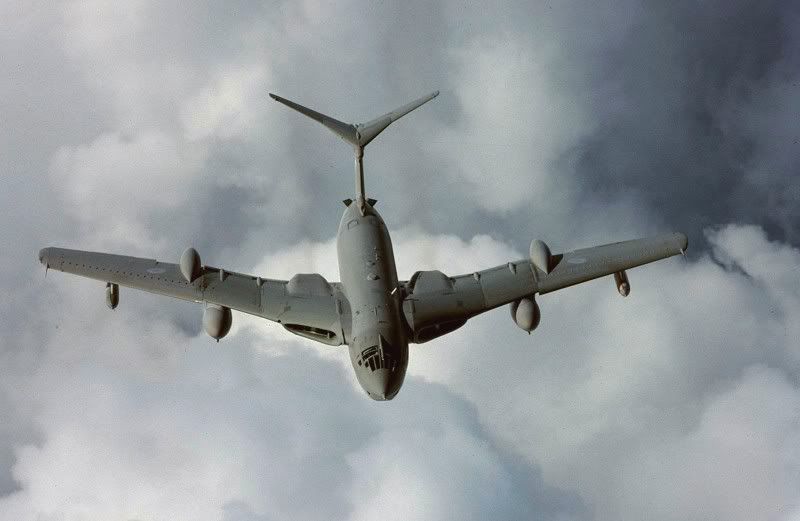 I'll finish off with a couple of drag chute shots. Firstly, an unidentified example heading back to dispersal at Marham.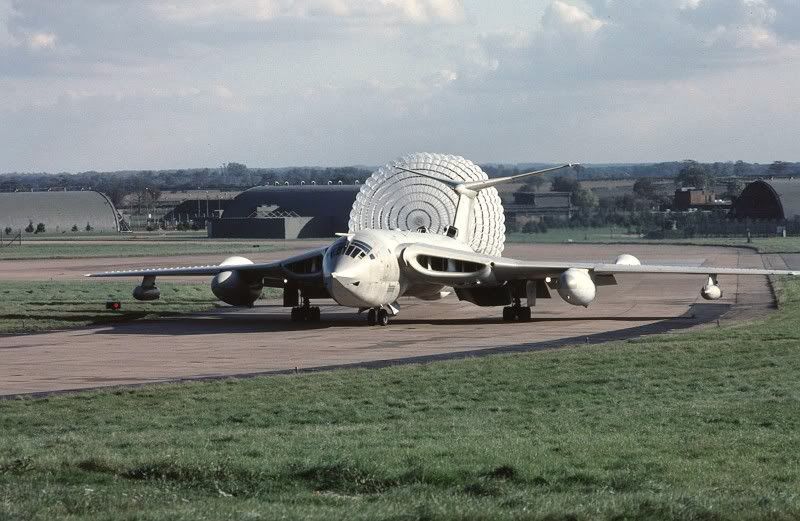 And, finally, XM715 when it arrived at Bruntingthorpe on what has since turned out to be its penultimate flight. This was the last but one Victor to fly out of Marham and used the radio call sign 'Victor Meldrew' - I think the very last flight took place a few days later, to Cosford if memory serves me well. Anyway, there's a bit of a story to this - on that day, the Victor jettisoned his drag chute a few moments after this picture was taken. Soon after, it was followed into Bruntingthorpe by a Canberra, but nobody seemed to have thought about clearing the drag chute which was still fouling the taxiway. I was there with two or three other photographers and between us we just about managed to pull the parachute clear and assume the position with our cameras as the Canberra took the same exit from the runway. I don't know if the final Victor flight (which took place a few days later) also used a braking parachute, but I still claim credit for helping remove the chute after one of the final flights. And I don't mind telling you that it was heavy...bloody heavy indeed...