We all have our favourites in this game - some opting for string and fabric, some love big throaty piston fighters, others go weak for brash teen and century series American jets, some real weirdos go for the F-22 & '35...
Well, for me when I first saw a picture of Dassault's departure from their delta series of Mirage fighters I was quite taken - it looked "just right". By the time I had seen my first live one at Greenham in '77, all dressed up in its smart blue clothes and fin-size Tiger badge I was completely smitten and have remained so ever since. I even got my hands on the superb ESCI 1/48 kit - a big departure for me from 1/72 and feel I did it justice, several 1/72 versions did follow I have to add in varying schemes and variants. That pointy nose, balanced, elegant flying surfaces and that gaping Atar rear end ticked all my boxes, even standing on it's stalky, ungainly go anywhere undercarriage, it looked perfect. All good things must end and when I found out about the retirement event planned by the sole remaining French unit to fly the F1 - ER02.033 and their handful of F1CRs and Bs at Mont de Marsan, I felt obliged to bid "farewell dear old friend".
In good French Air Force fashion, a spotters day had been arranged featuring good static photography opportunities as well as a small display by current French display acts, some visitors and the regular flying ops by the based units. The official retirement event was to take place on the day after with visiting dignitaries and a small flying display. The rumoured Moroccan F1s failed to materialise to pay their respects and if one is brutally honest, given the amount of F1 activity and visiting aircraft available on the spotters day itself, a better option would have been the Recce meet event a few months earlier that a few lucky individuals had attended. That said, the free range of movement around the pan, the useful "mound" over the fence, free book and refreshments and generally laid back feeling made it worth while. The day started very misty but the hot Aquitaine sun got to work and burned off the clag by mid morning, the heat spawned some huge Cu-nims by late afternoon resulting in a hefty thunderstorm that evening...
5 jets were on the pan in the morning..
1.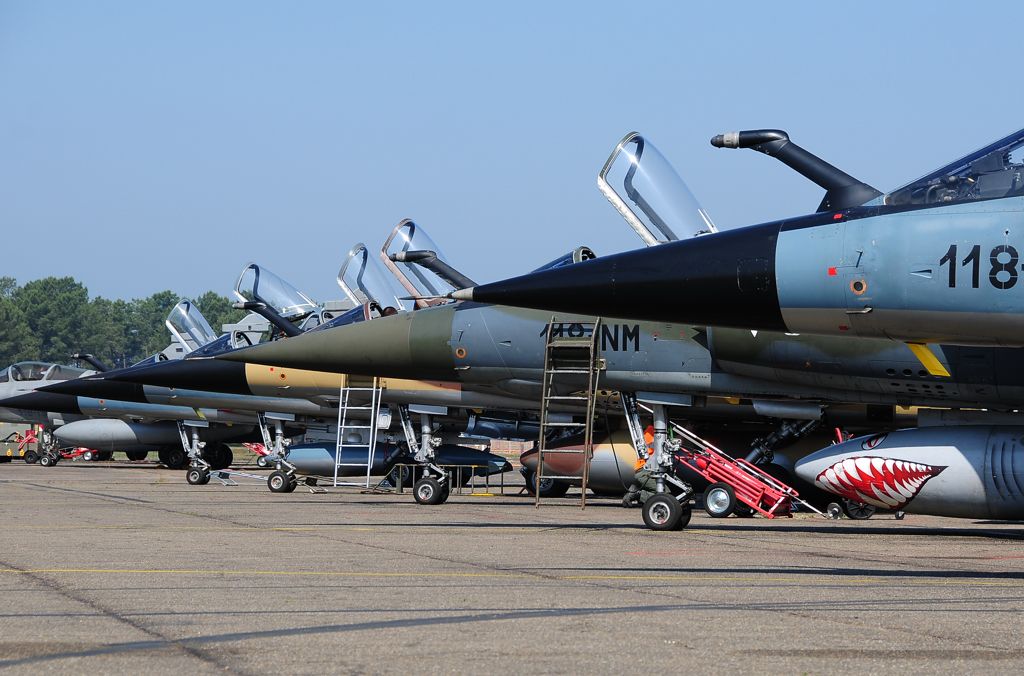 As expected, the host unit had been to the paint shop and four jets received some special markings for the event.
660/118-CY paid homage to the original air defence blue of the F1C and B. A little odd on a CR but still lovely..
2.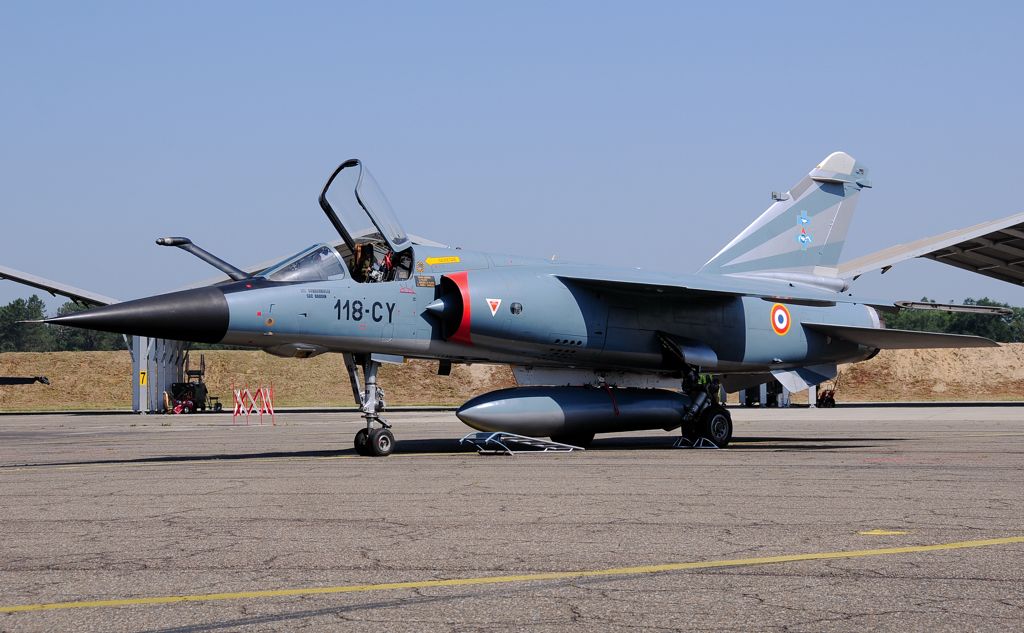 F1CRs spent a lot of time in desert areas of French concern and 653/118-CV was finished in the darker "Chad" scheme. Gulf war and Djibout jets had lighter shades of sand and brown.
3.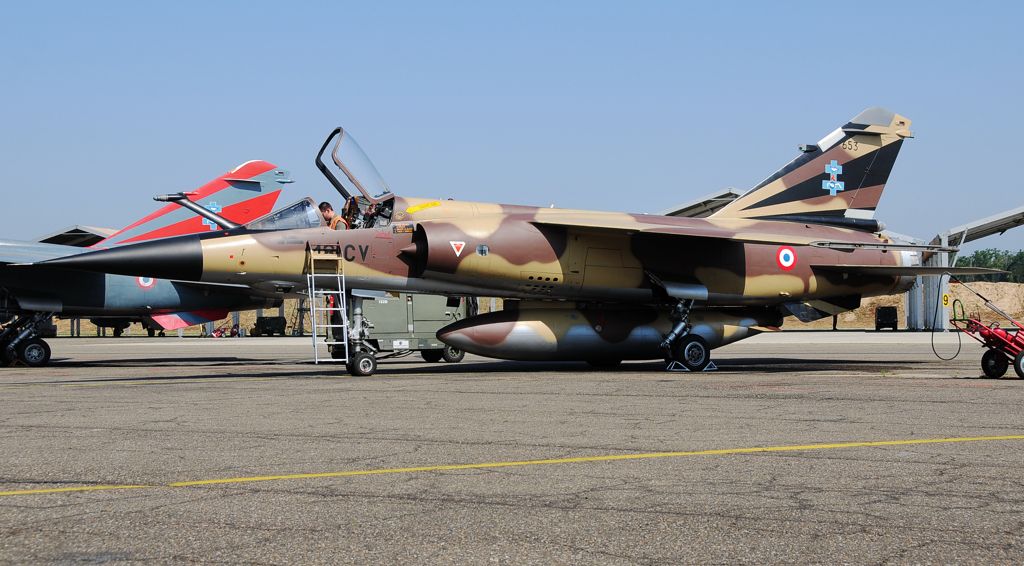 Due to the low level environment of tactical recce, CRs entered service in NATO grey/green and never succumbed to the grey disease..
4.
5.
Never a fan of 2 seat versions, I don't think the F1B was that bad...
6.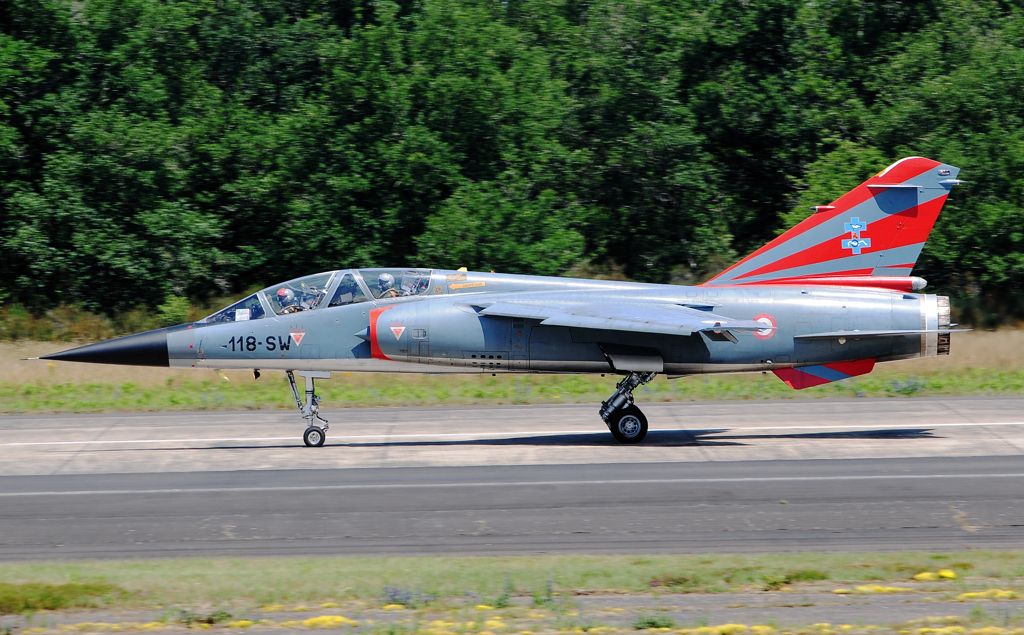 7.
It was a good opportunity to catch up on based Rafales - both EC02.030 "Normandie Niemen" and ECE 05.330 CEAM. All grey and dull.....!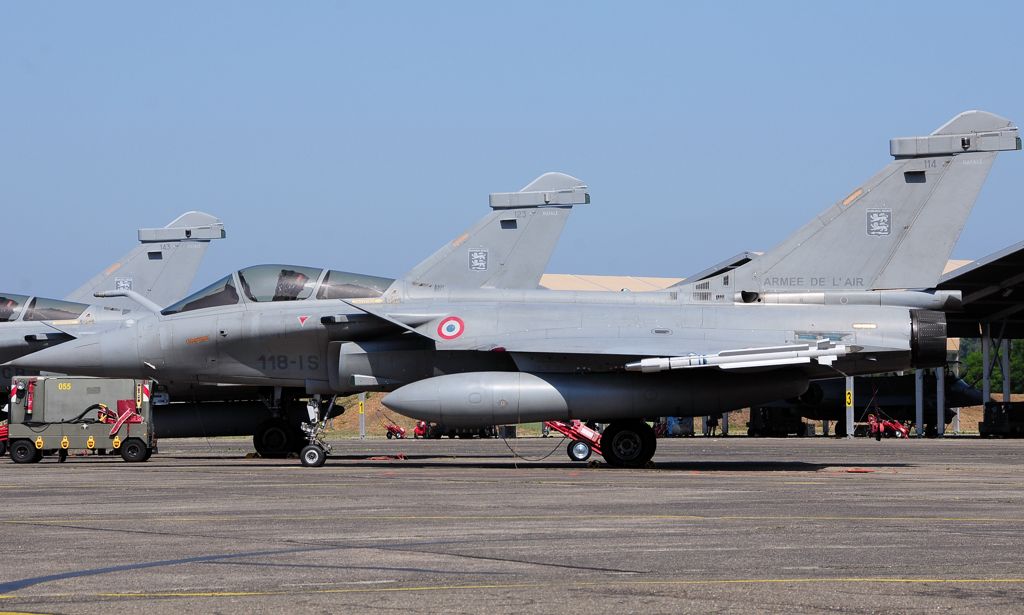 8.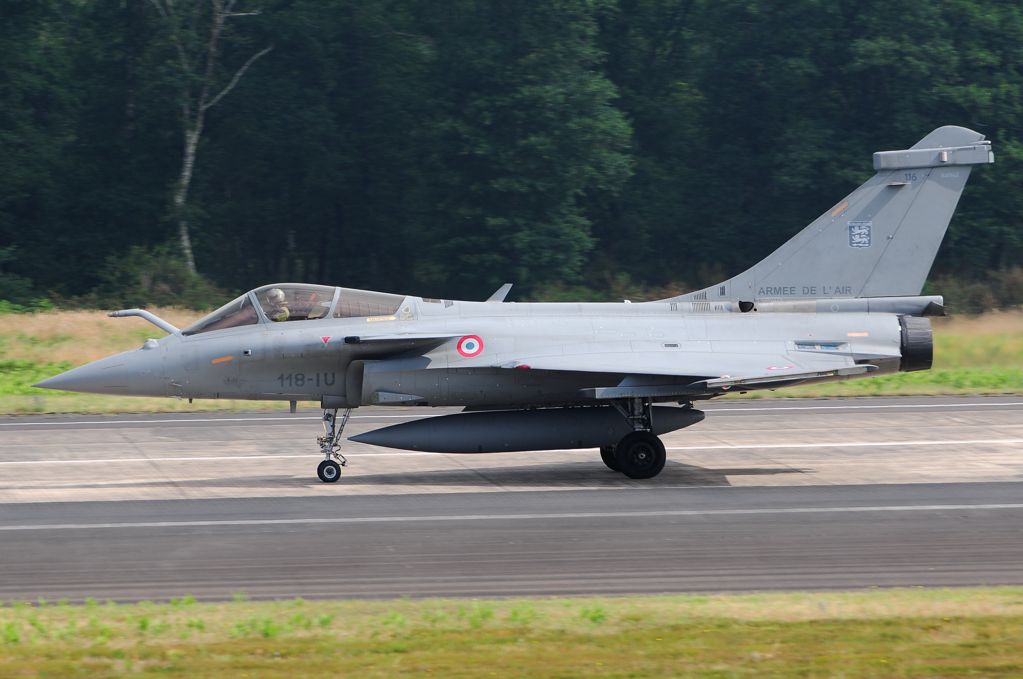 9.
10.
Other CEAM airframes were few and far between - a 2000D was rapidly towed and hidden in a temporary hangar..
11.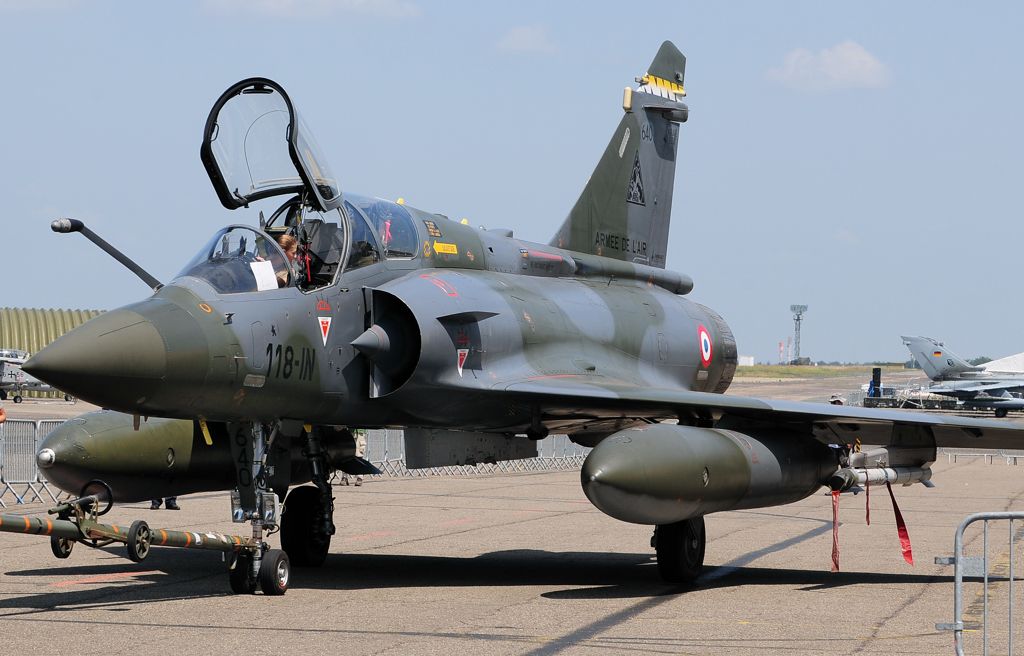 .. a 2000C looked almost dumped..
12.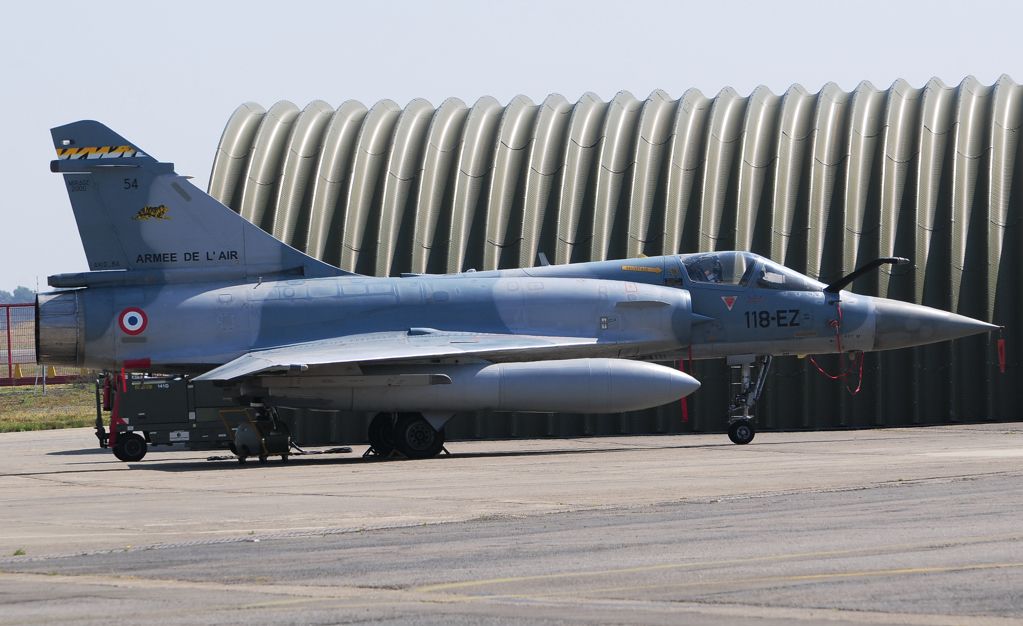 Only foreign spotters day visitors were German Tornados..
13.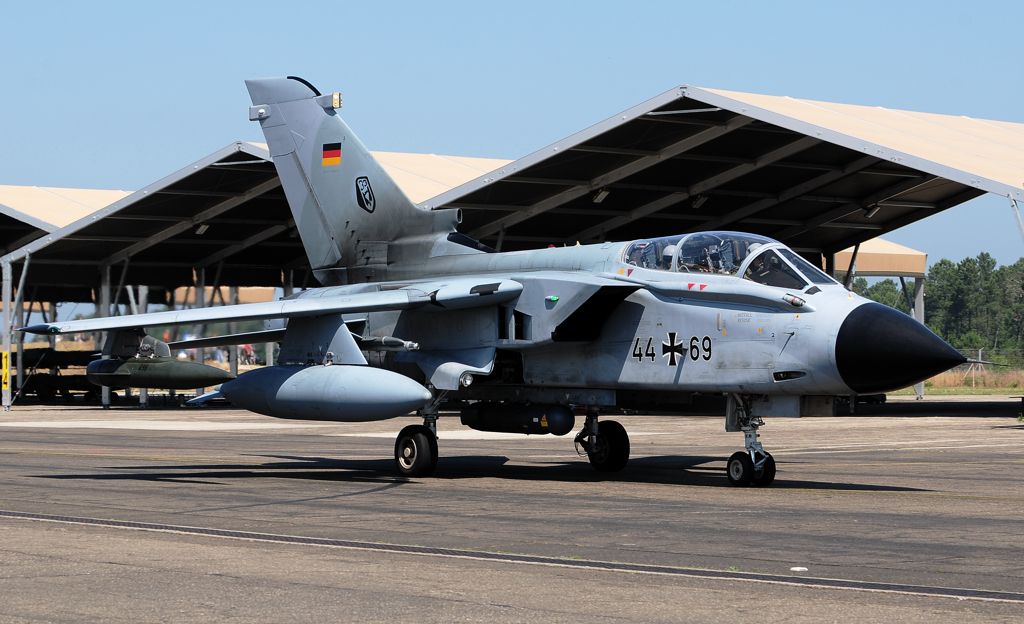 14.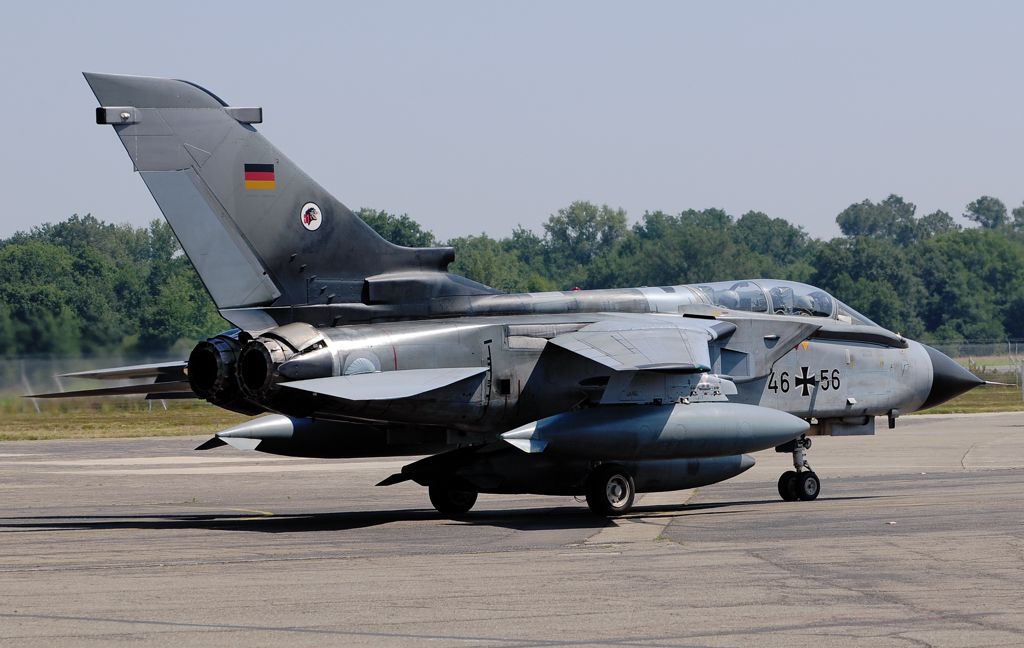 The Belgian C-130 in standard low level departure attitude...
15.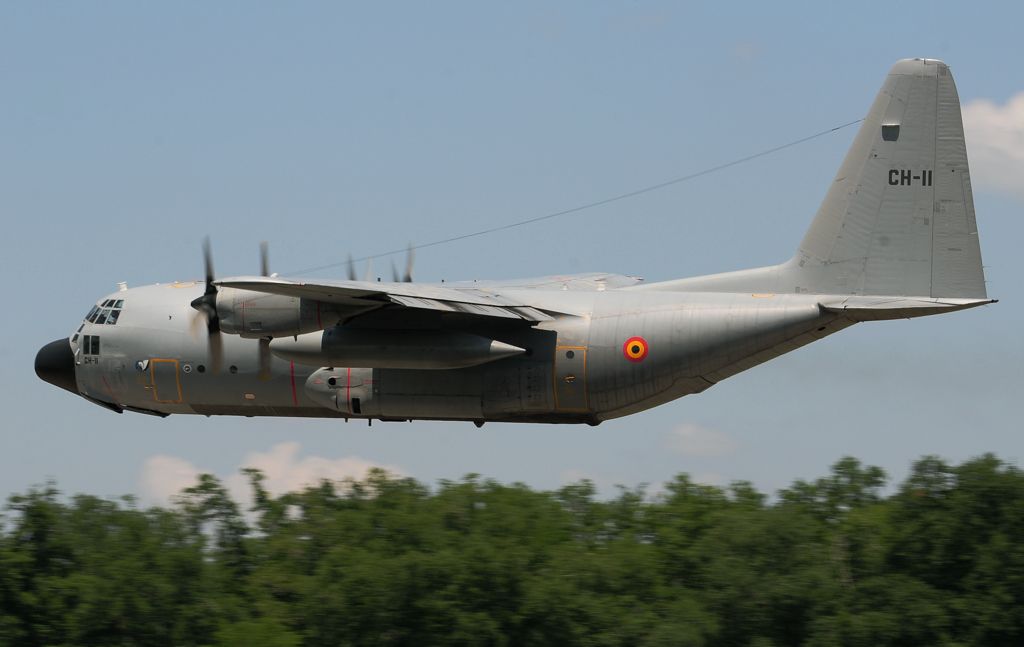 ..and German all white Trannie were picking up bits and pieces for the forthcoming Jagel Tiger Meet..
16.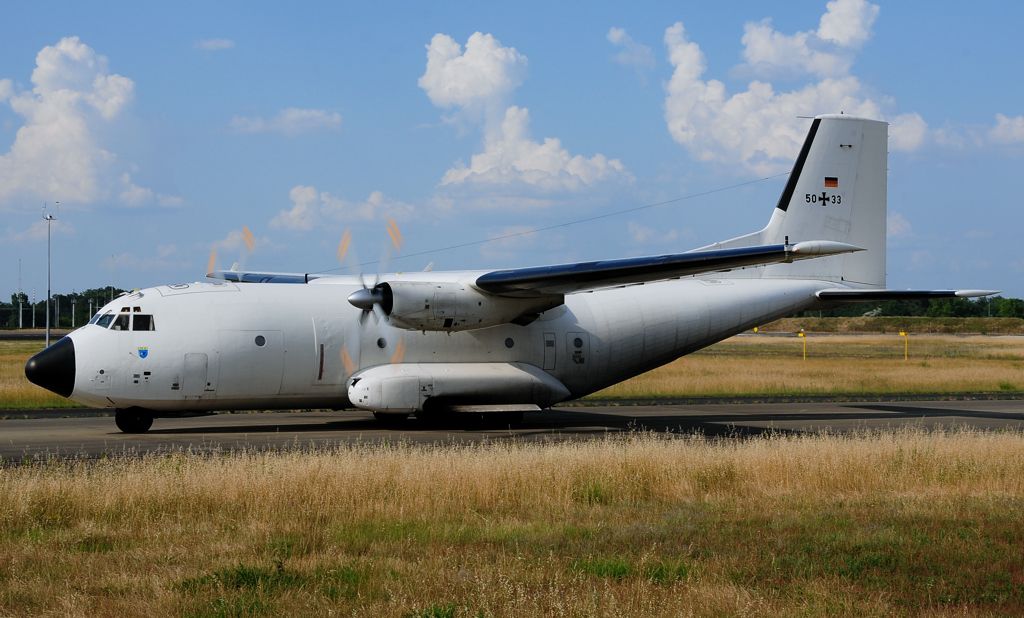 Mission marks..
17.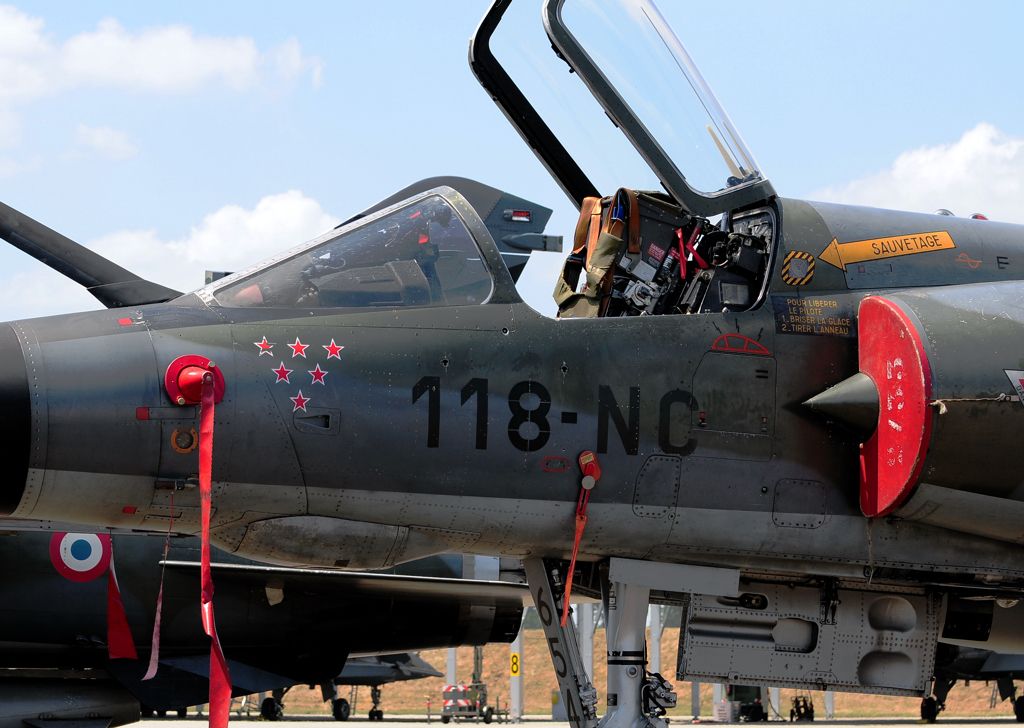 Imposing..
18.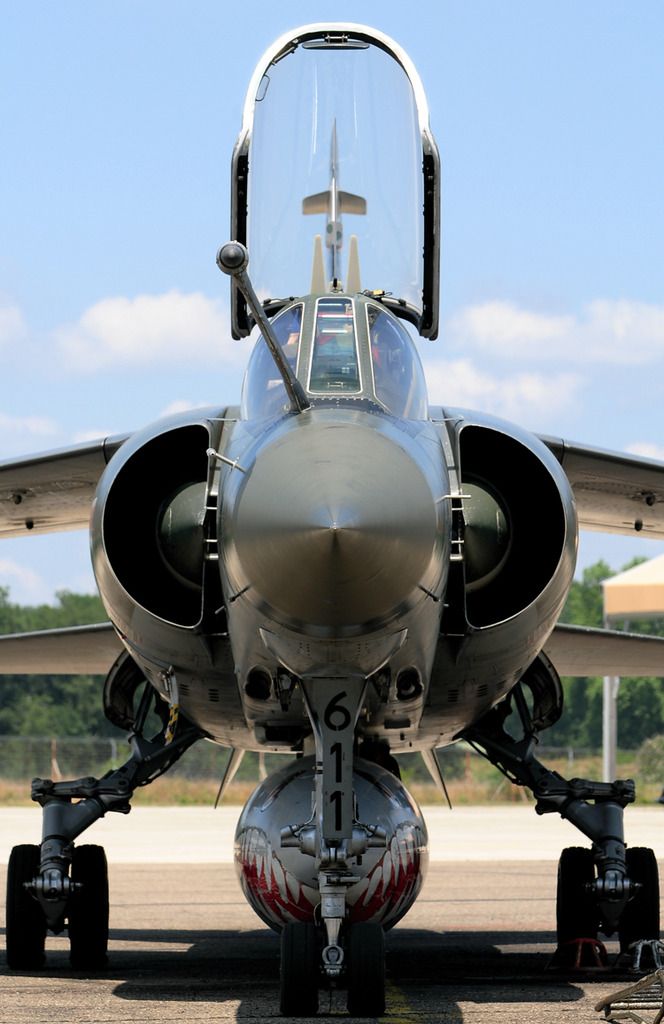 Even with mission equipment scabbed on and a sizeable AAR probe, shes still a beaut..
19.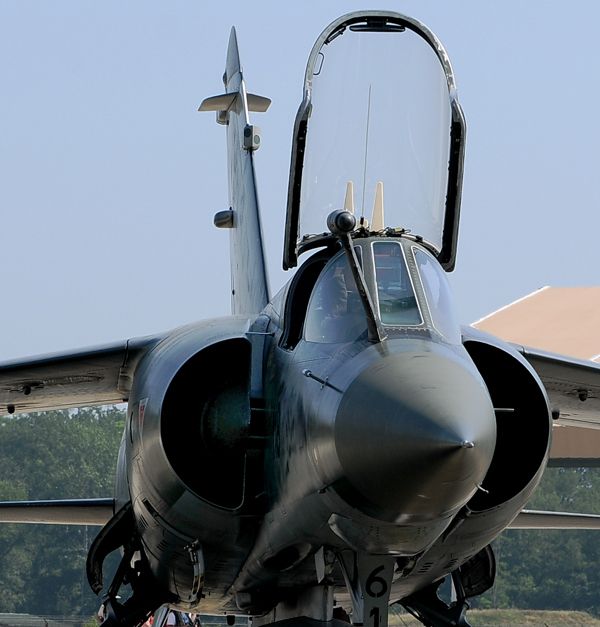 The afternoon flying featured the Cartouche Dore 3 ship..
20.
21.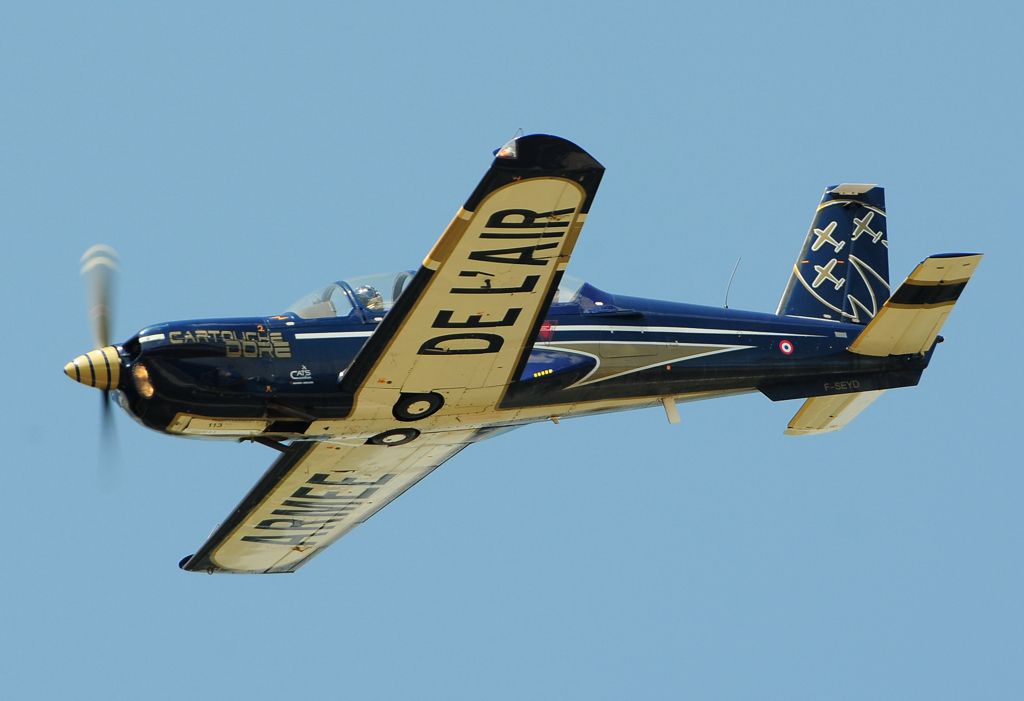 PdF..
22.
23.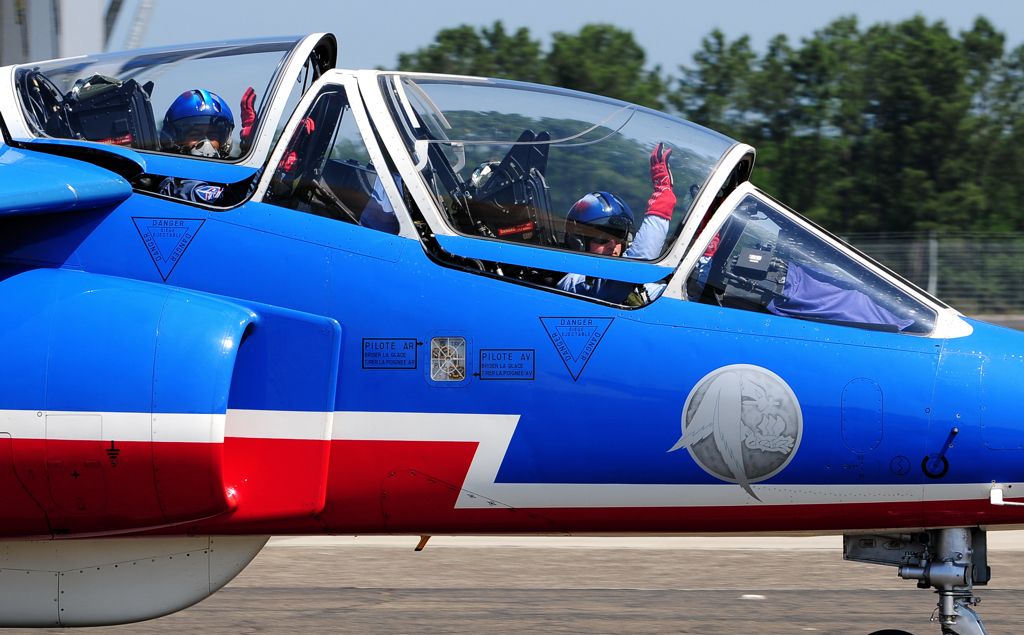 24.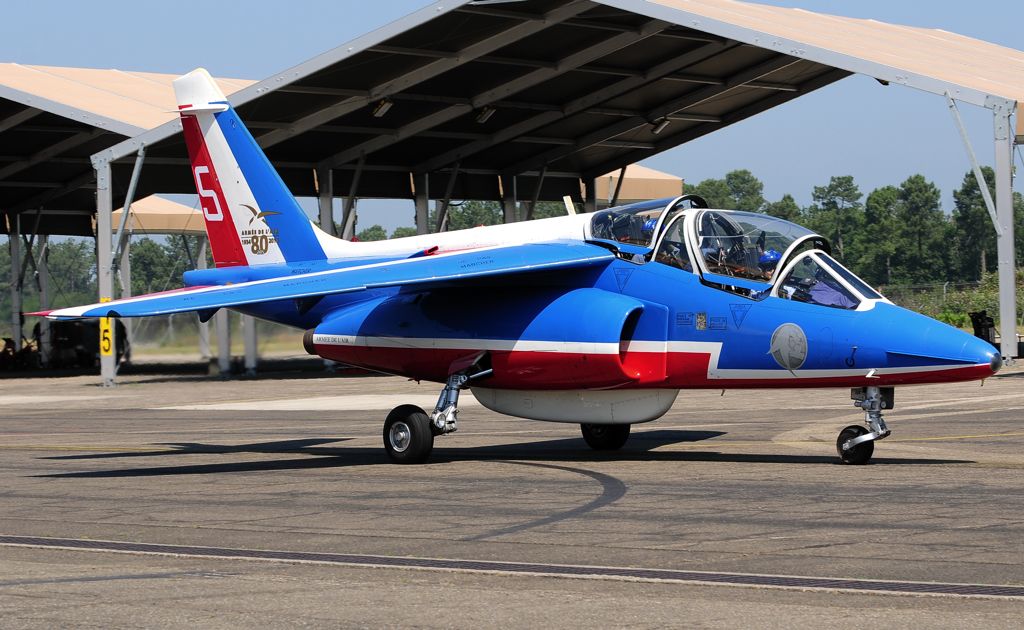 Usual superb Rafale solo from St Dizier..
25.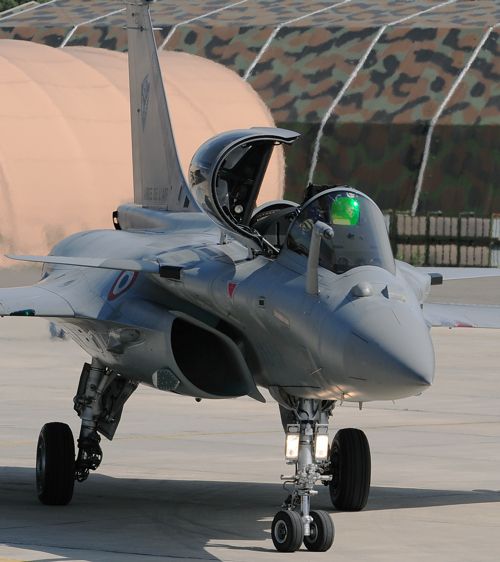 Few who have seen them would doubt that Ramex Delta are the most exciting modern military display act on the circuit...
26.
27.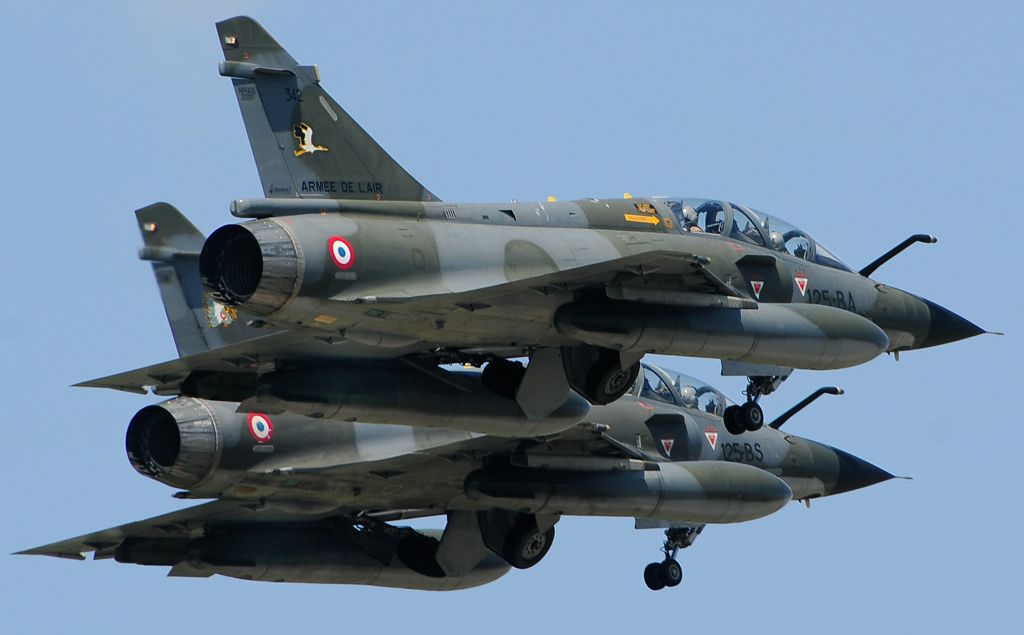 28.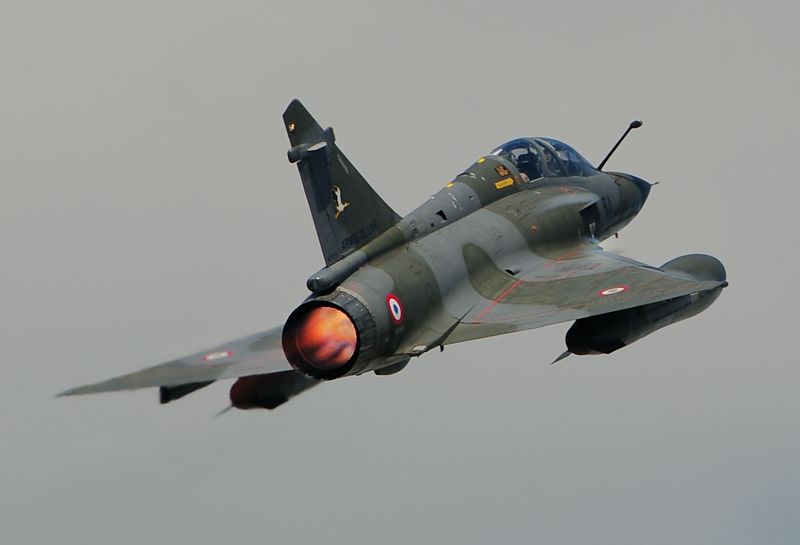 29.
30.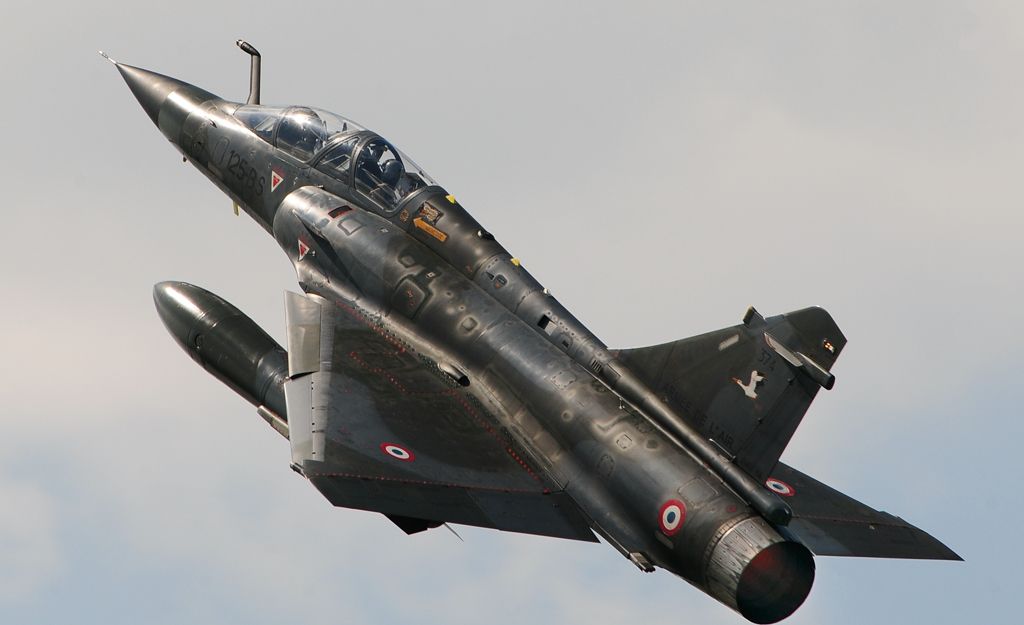 31.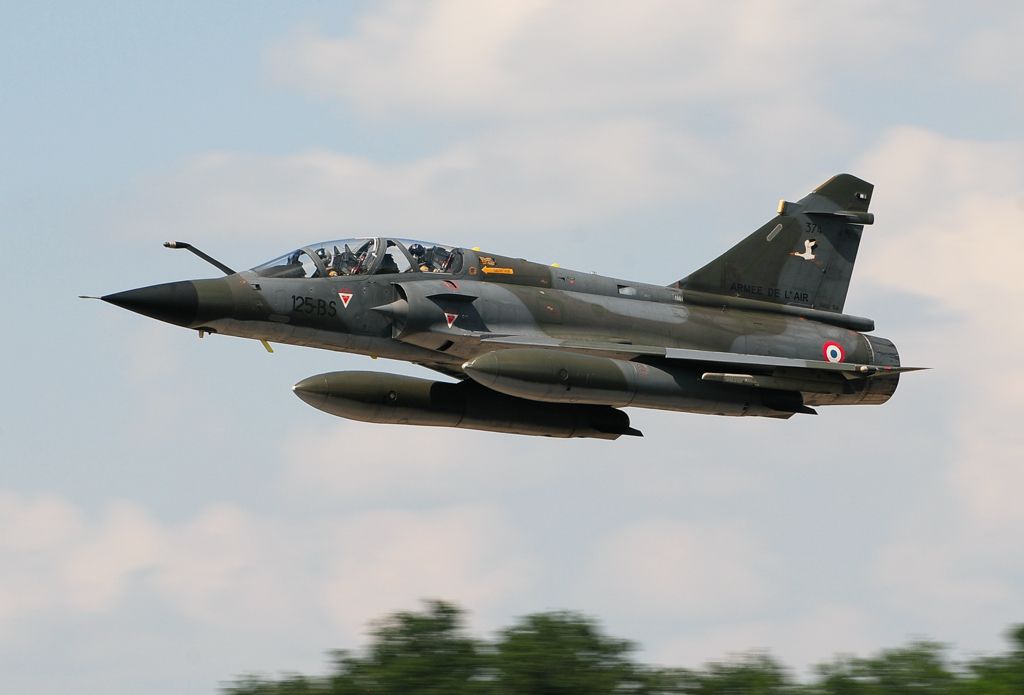 32.
33.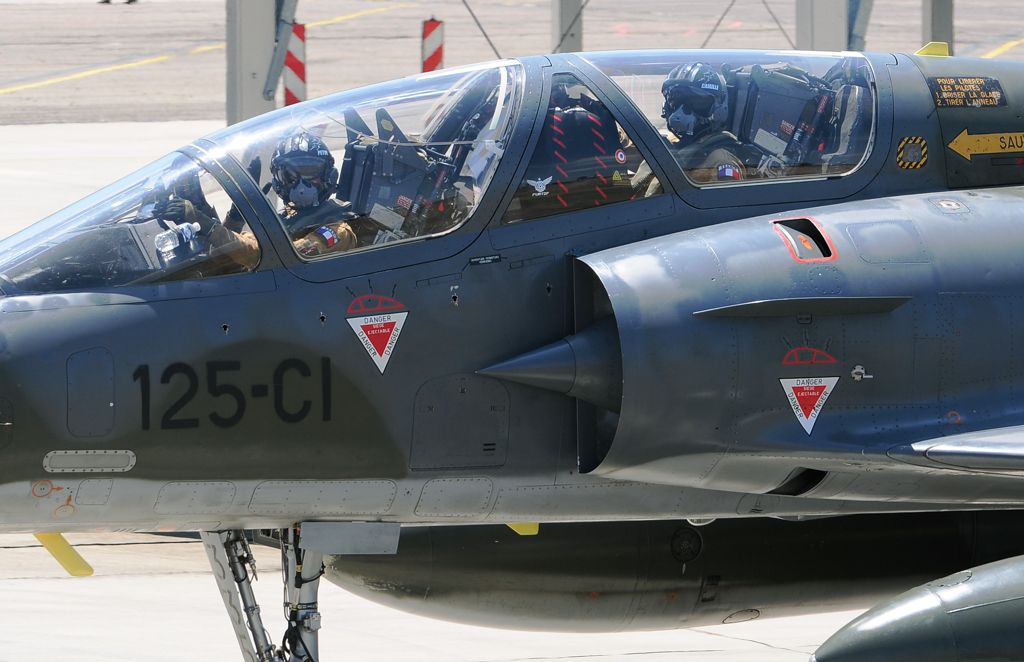 34.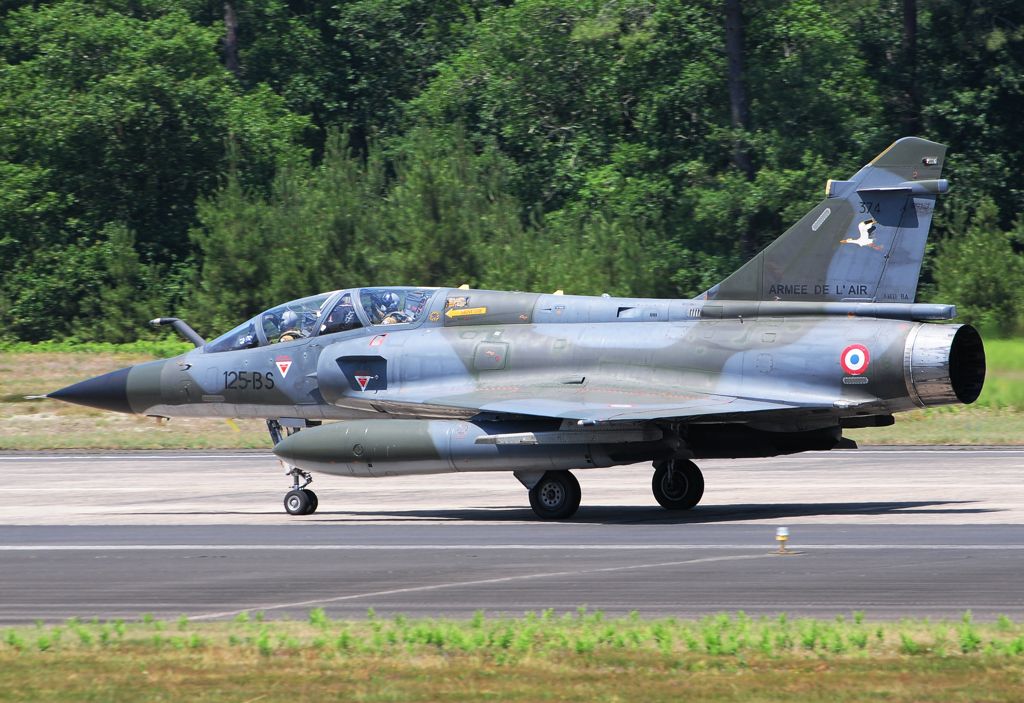 35.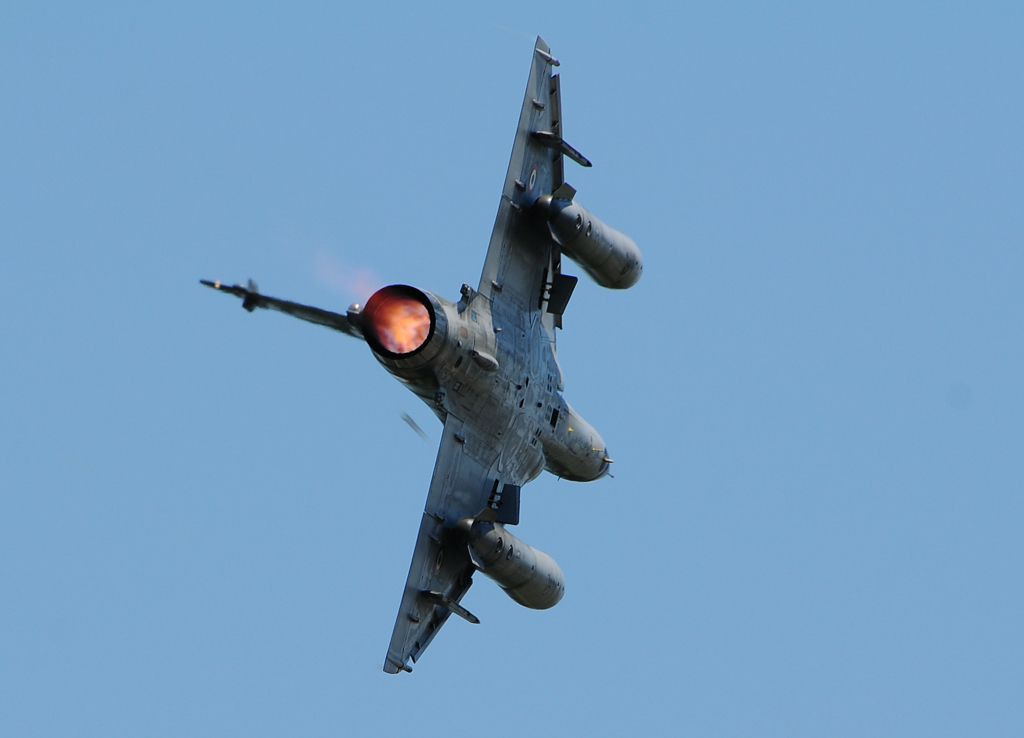 36.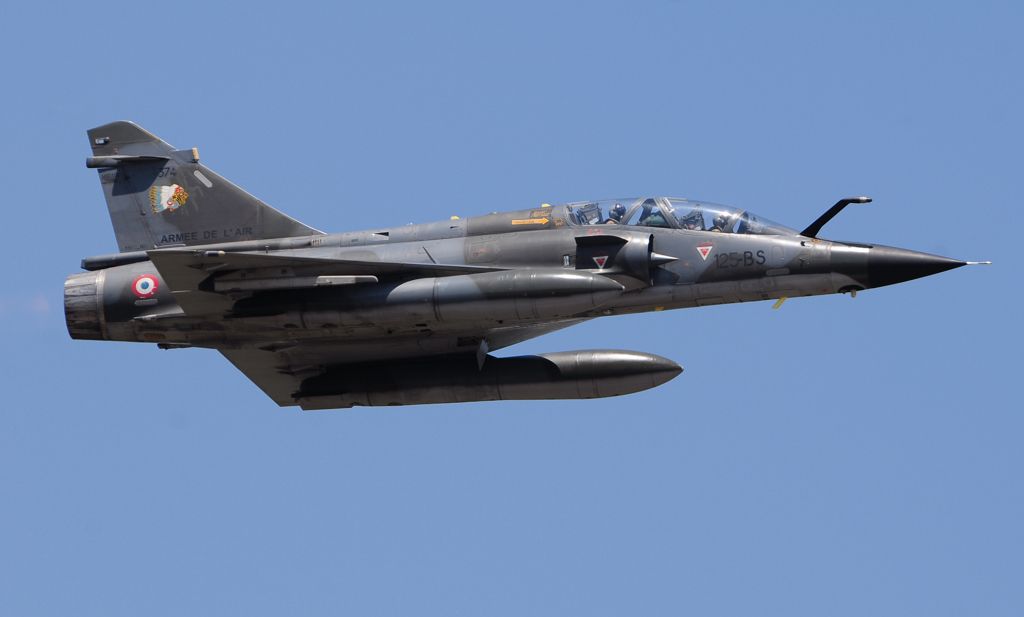 However, the raw, brutal power of two 2000Ns couldn't take the shine off the "Carol Hotel" F1B pair. Beautifully flown and a fitting homage to the unnamed and later "Voltige Victor" F1 pairs that graced European shows over the years before their tragic accident and subsequent withdrawl from the scene. Air shows are all the less exciting without these "bravo" pair displays from the French. A joy to watch.
37.
38.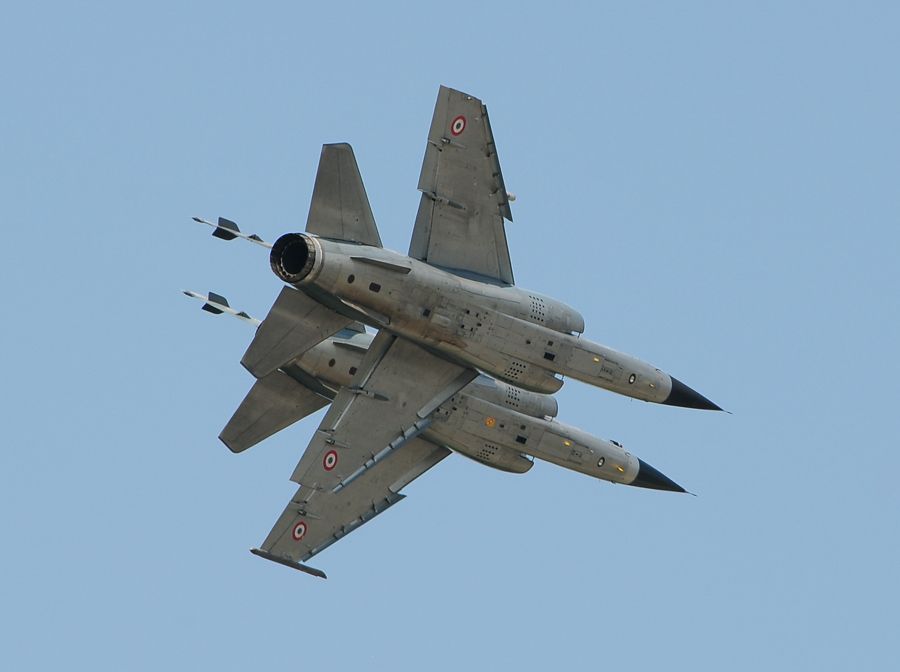 39.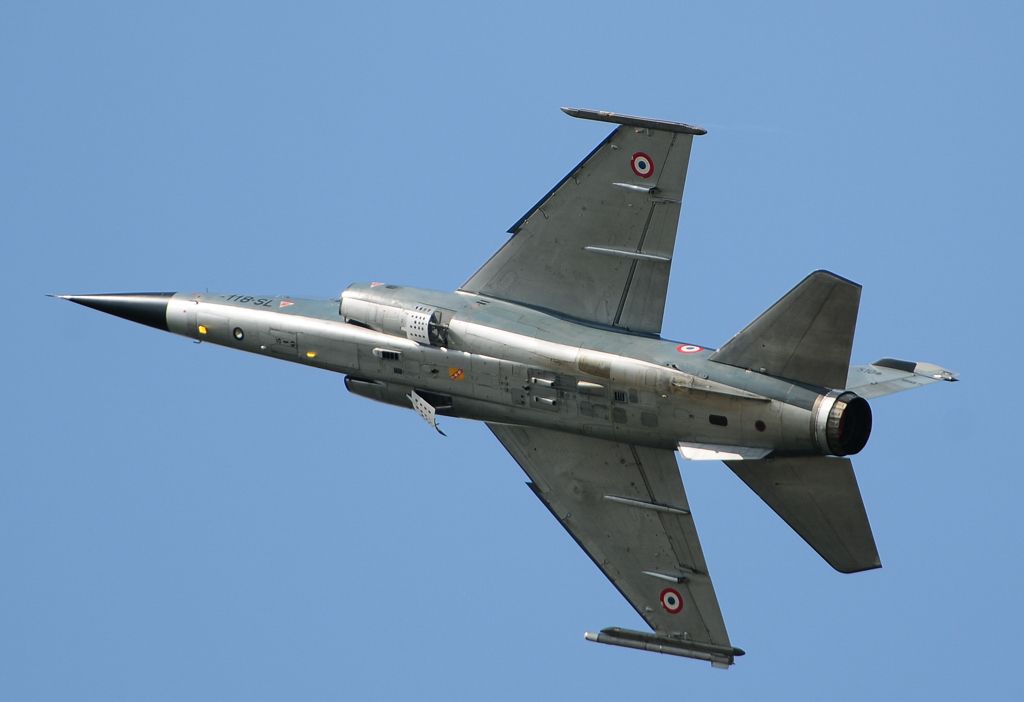 40.
41.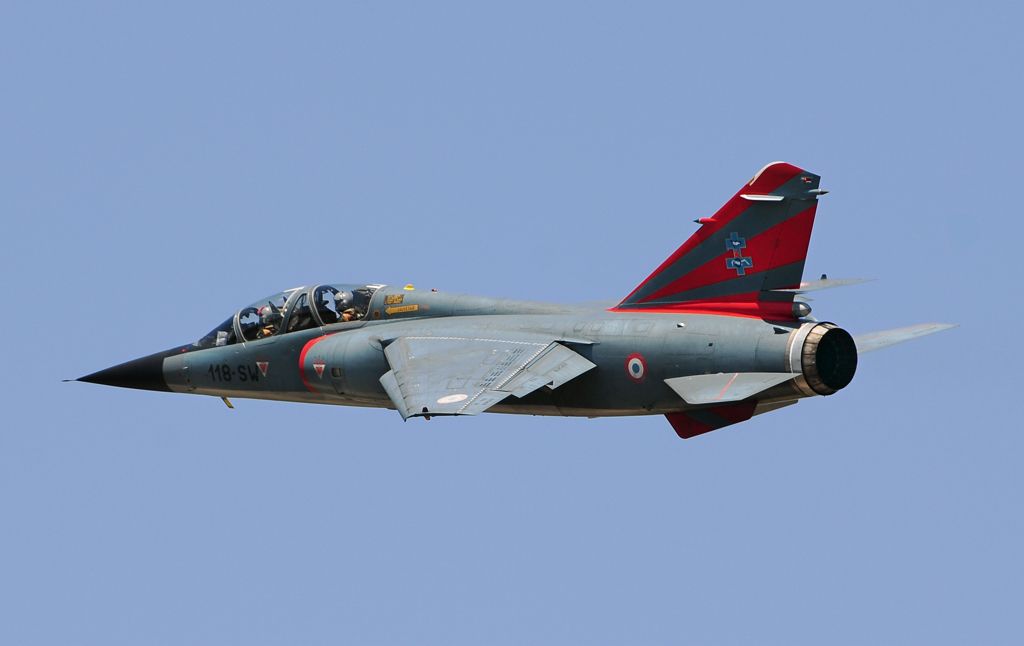 42.
As befits a base with such a varied range of units and based types over the years, there are several preserved airframes..
43.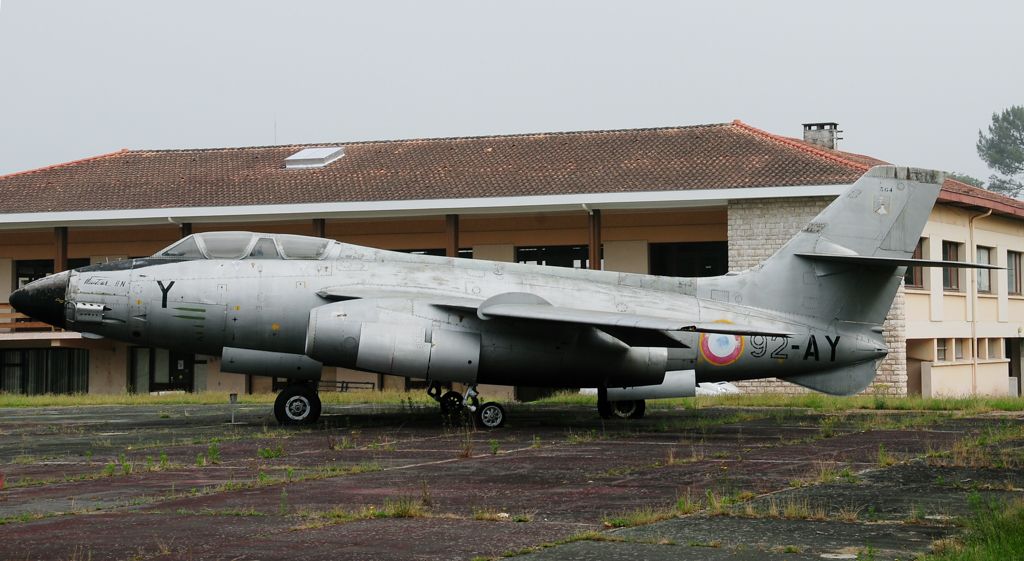 44.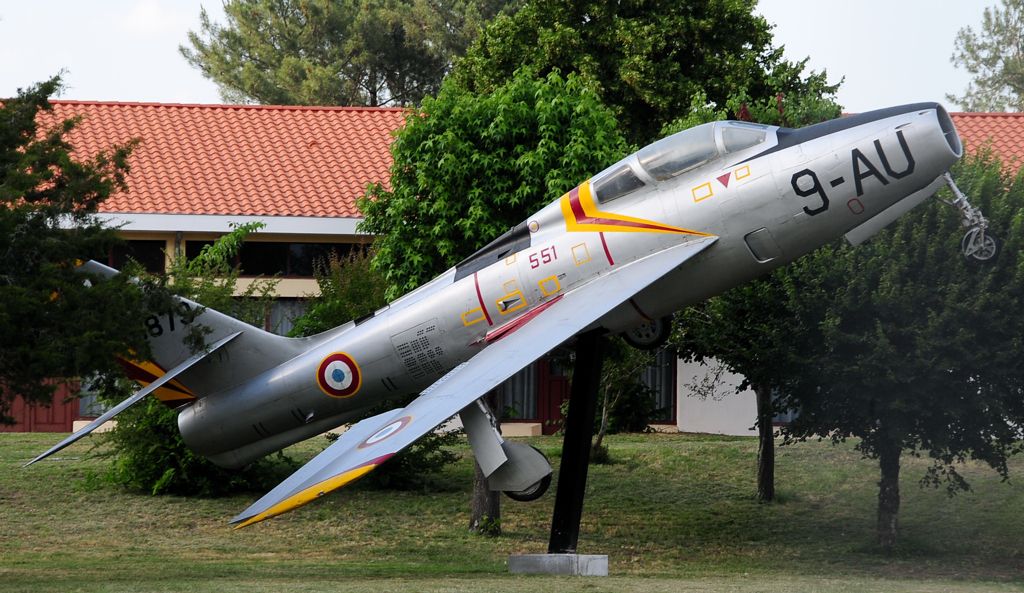 45.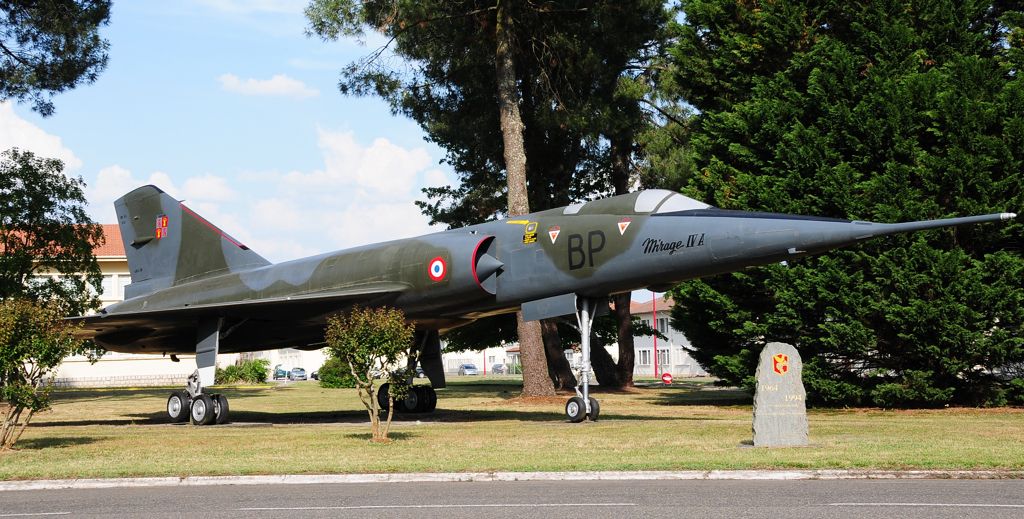 46.
47.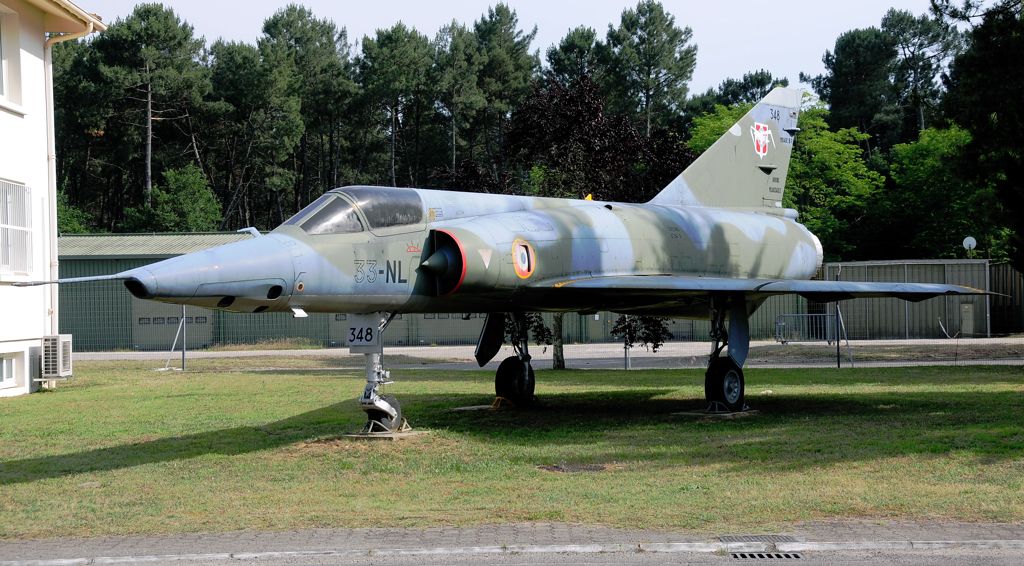 Friday 13th was the actual retirement event and along with a Swiss Hornet, quite a few home team machines turned up to see the old girl off..
EC02.05 2000C, still looking good..
48.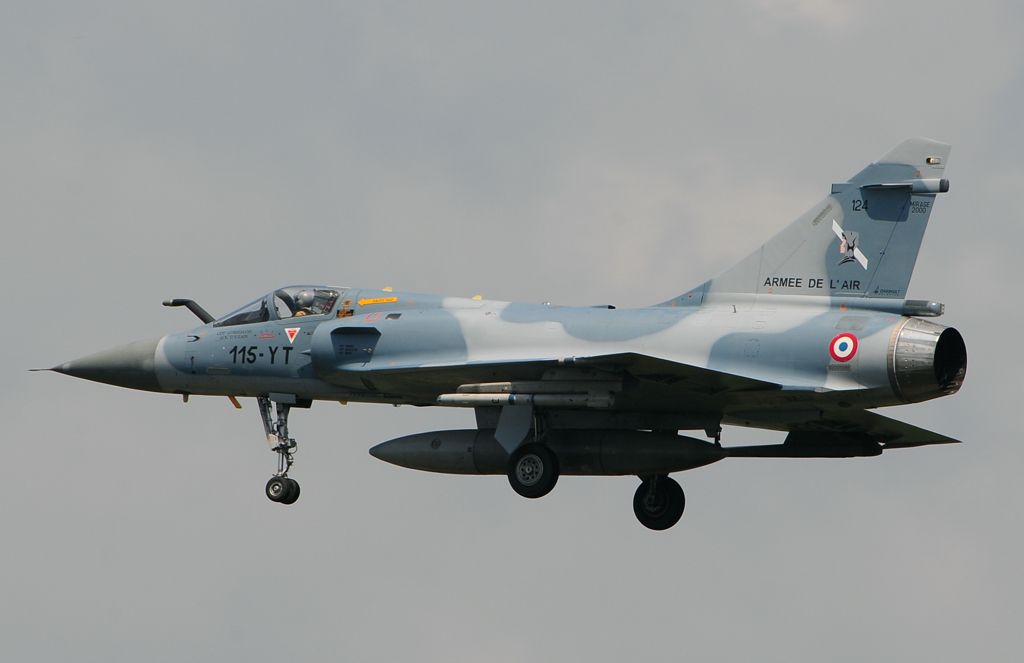 EC01.003 2000D that performed a very fast low sneak attack before landing..
49.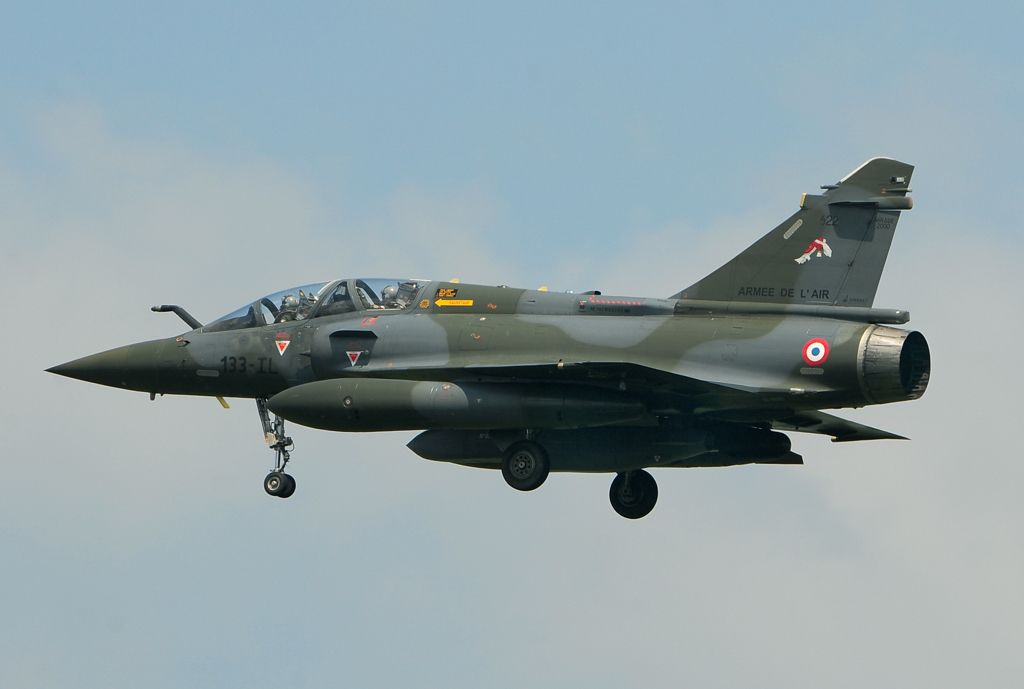 Tours Alpha Jets have adopted some old frontline SPA markings..
50.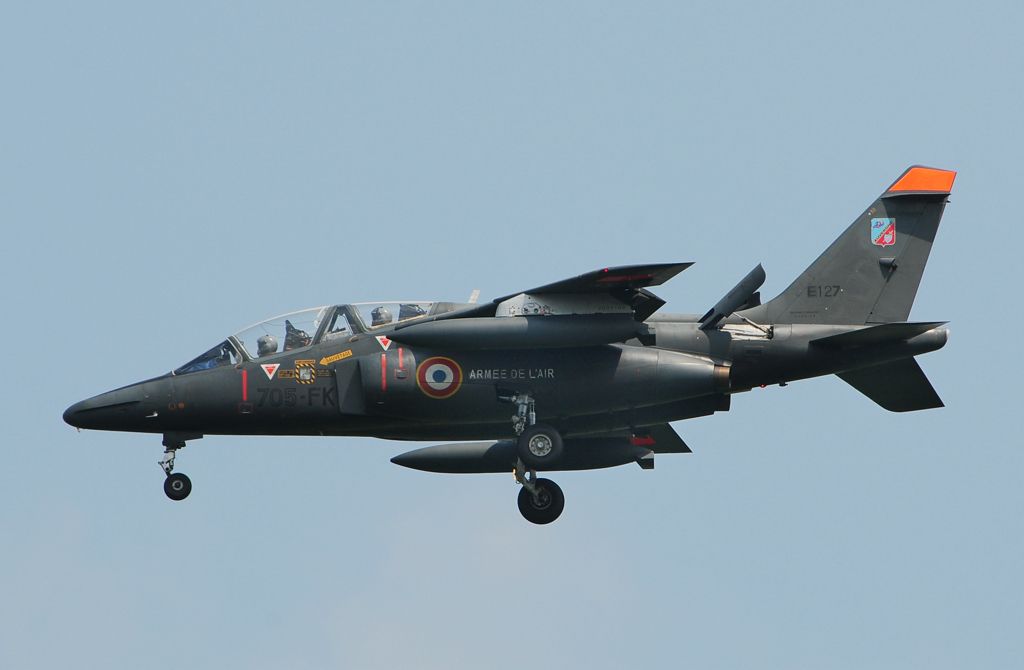 Creil CN235s carried parachutists.
51.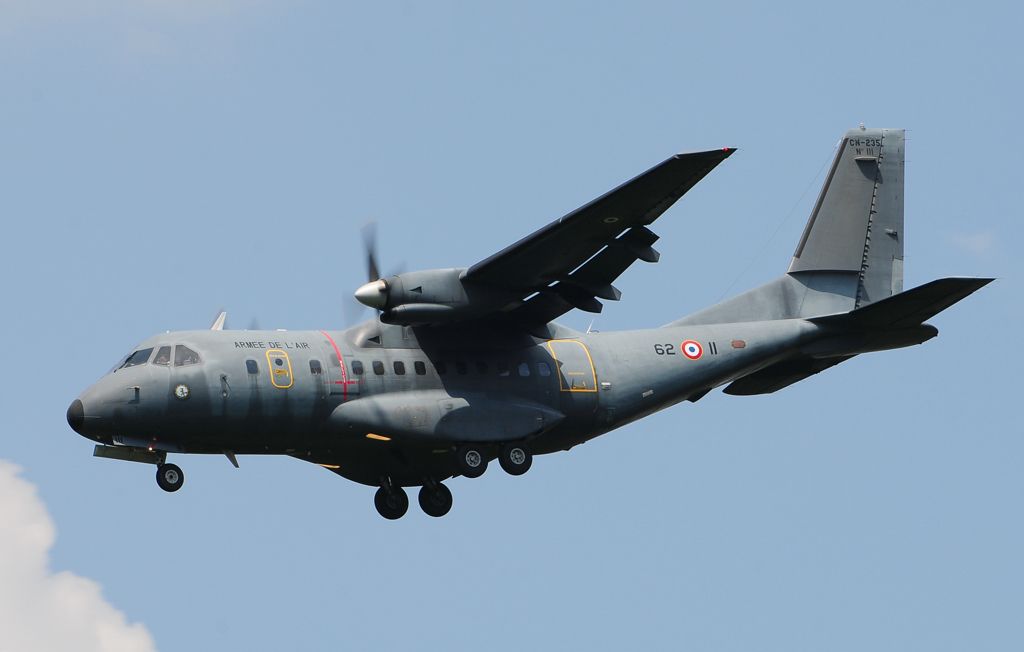 Opening the ceremony was an "old and new" flyby..
52.
And then there was none. Apart from a couple of French shows and the Bastille day flypast French AF Mirage F1s were consigned to the history books. I'm 'gonna miss 'em...
53.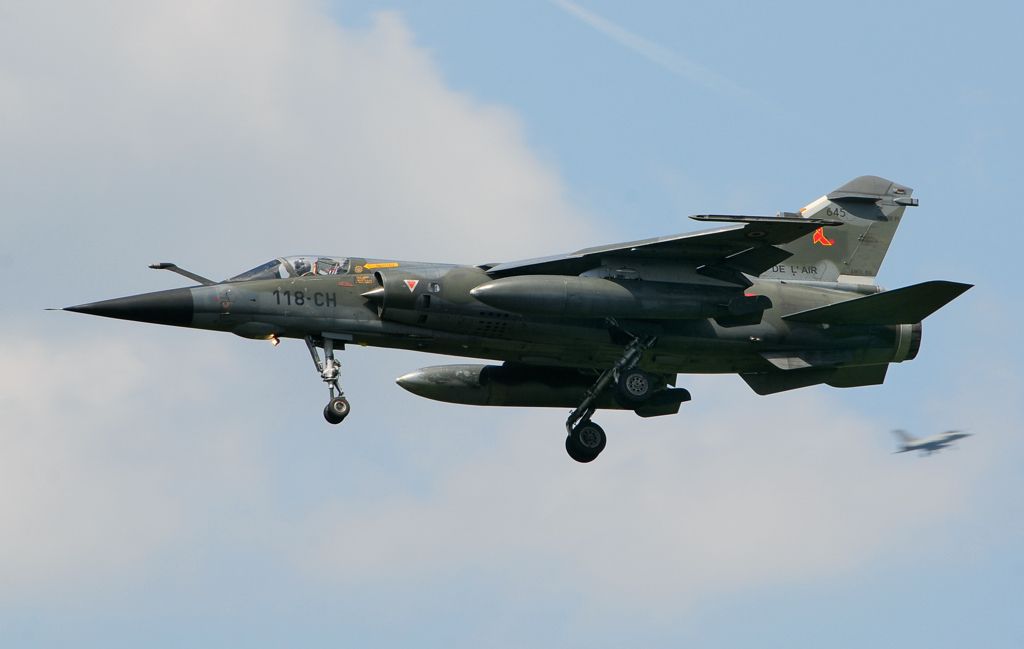 54.