From August 1983 until May 2005 German Air Force Base Jever was the home of Jagdbombergeschwader 38, or Fighter Bomber Wing 38, flying Tornado IDS and ECR aircraft. The unit`s 1st Staffel (1st Squadron) was the German Air Force & Navy Tornado Weapons Conversion Unit, teaching future Tornado crews how to employ the Tornado as a weapons system. Between 1990 and 1993 JaBoG 38's 2nd Staffel was one of two GAF Tornado ECR operators, the other one being 2.Staffel/JaBoG 32 at Lechfeld.
Sharing Jever Air Base with JaBoG 38 were the GAF F-4F Phantom II maintenance facility, Luftwaffenwerft 62 and, until June 1993, a SAR-detachment from Ahlhorn-based HTG 64 (Helicopter Transport Wing 64) with a pair of UH-1D medevac helicopters. Furthermore, between 1979 and 1988 Jever was home of the well-known TLP-course, or Tactical Leadership Programme but that is another story…
Jever Air Base lost its last flying outfit in May 2005 with the disbandment of the remaining Tornado Squadron. The F-4 maintenance continued here until September 2013 after the F-4's retirement.
#1
#2
[URL=http://s411.photobucket.com/user/BigClick67/media/2_4415-JaBoG38-ETNJ02FEB95_zpskvounckl.jpg.html]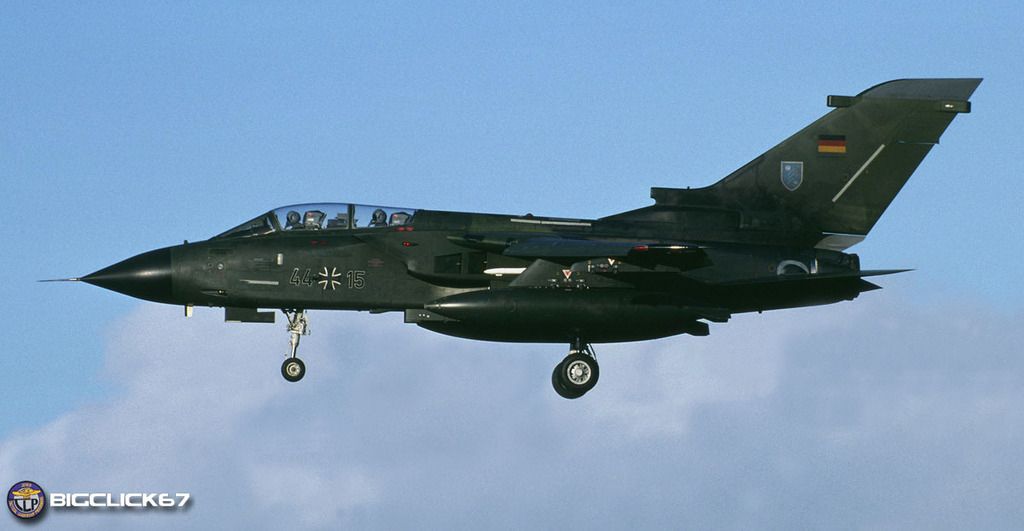 [/URL]
#3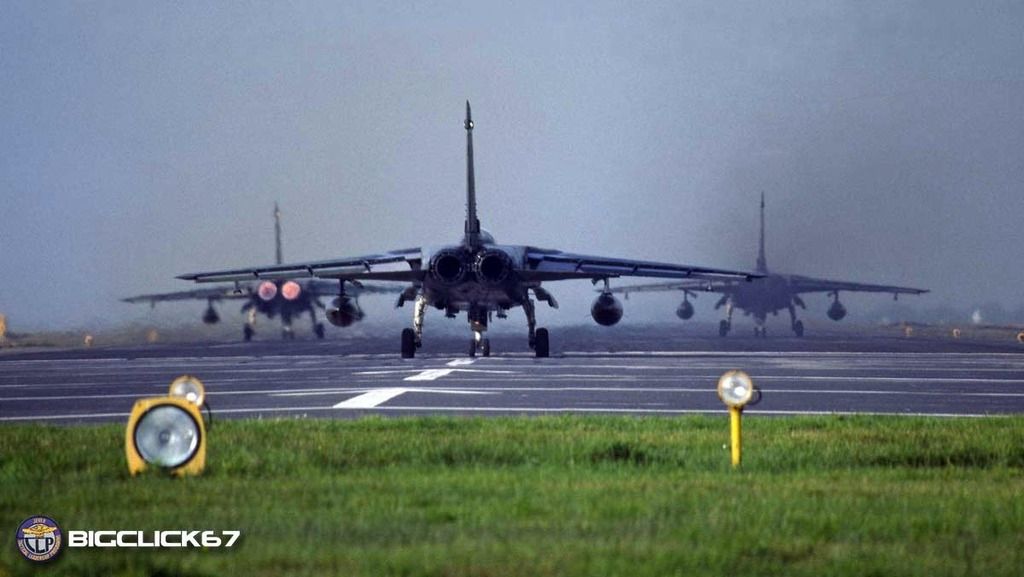 #4
#5
#6
#7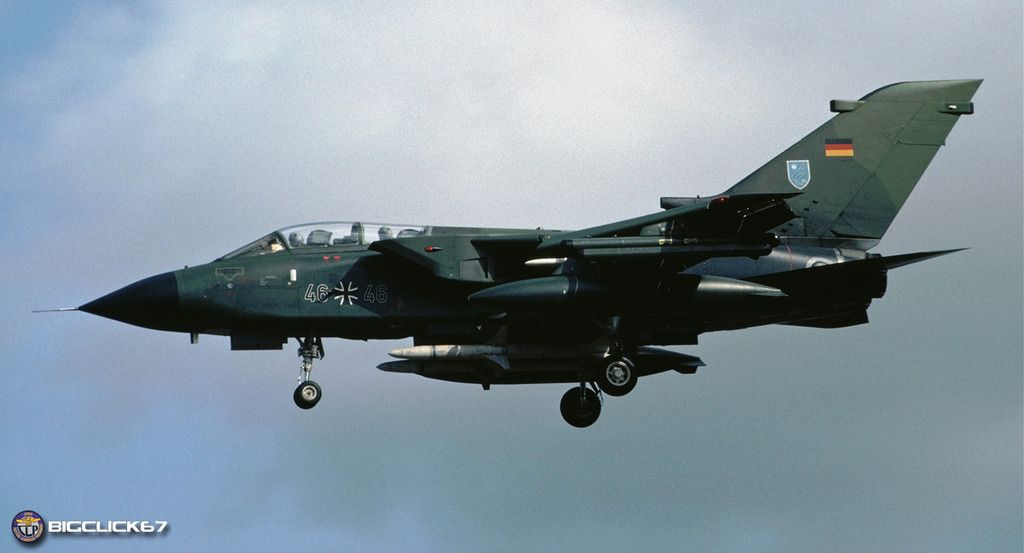 #8
#9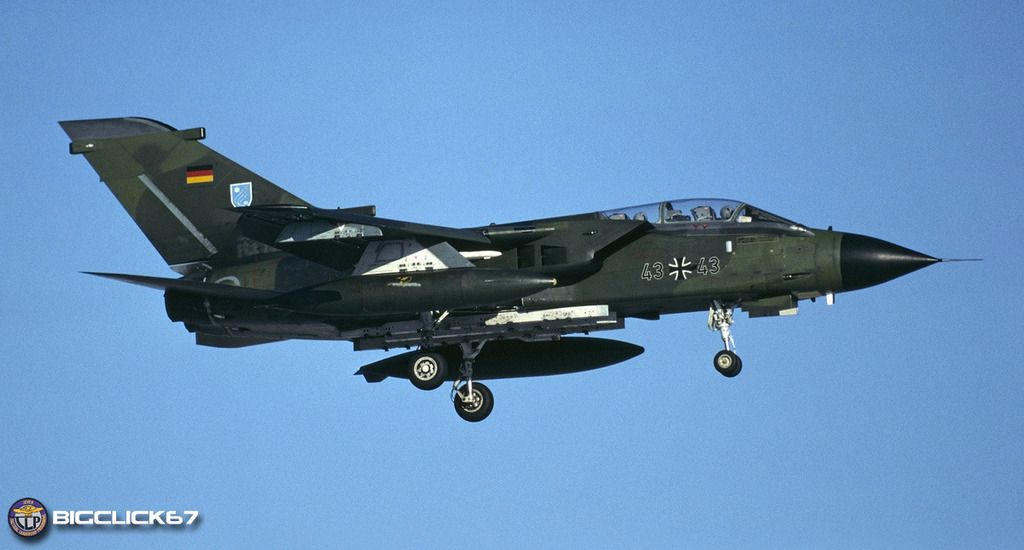 #10
#11
#12
#13
#14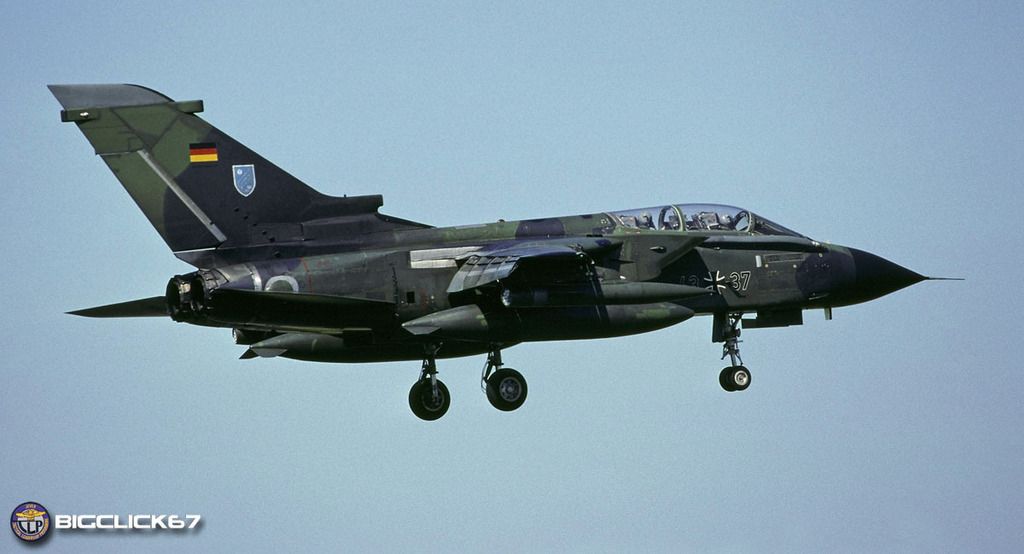 #15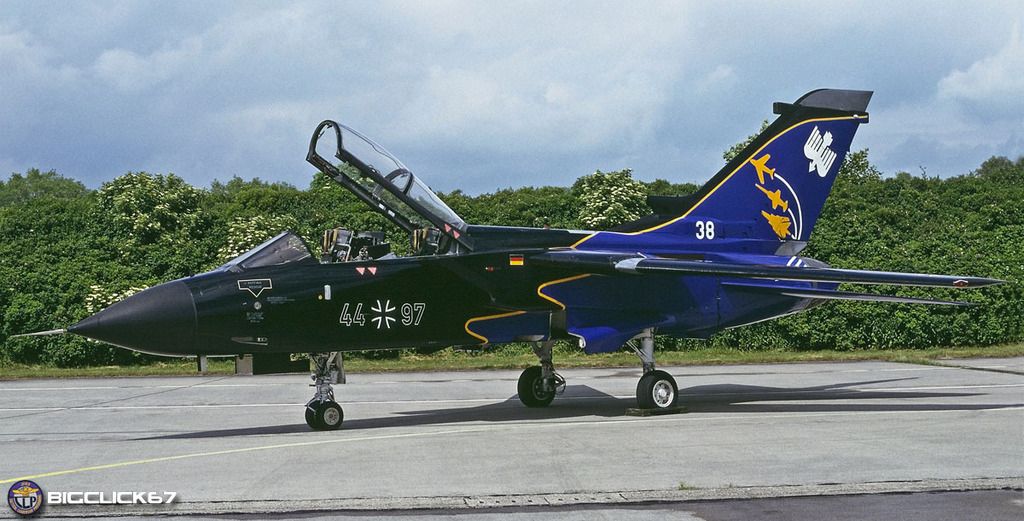 #16
After disbandment of MFG 1 (Naval Air Wing 1 at Schleswig/Jagel) a number of ex-Navy Tornados were transferred to JaBoG 38, adding variety in camo schemes with the Navy's Norm 87 dress:
#17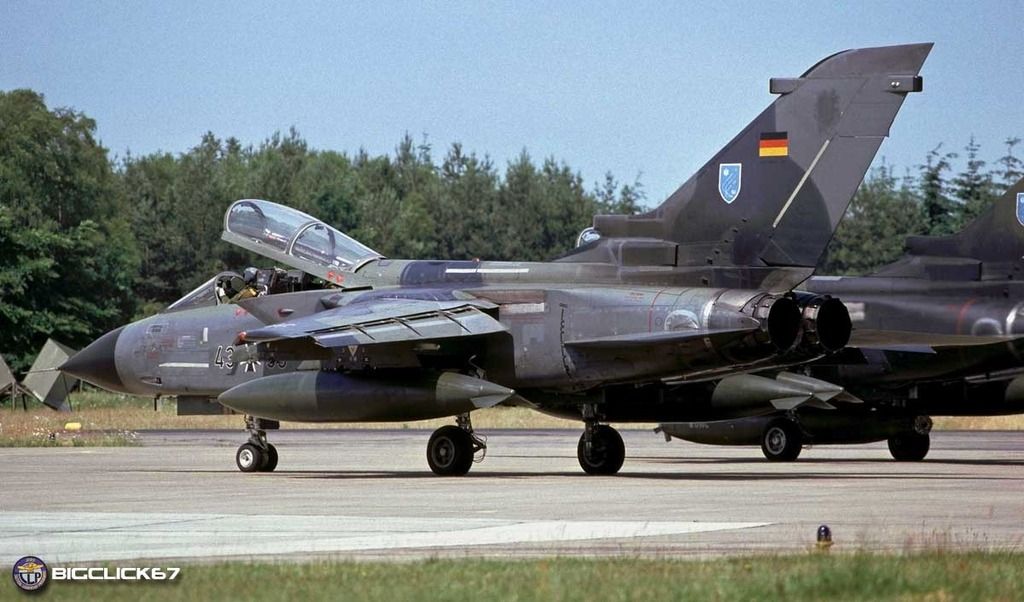 #18
#19
#20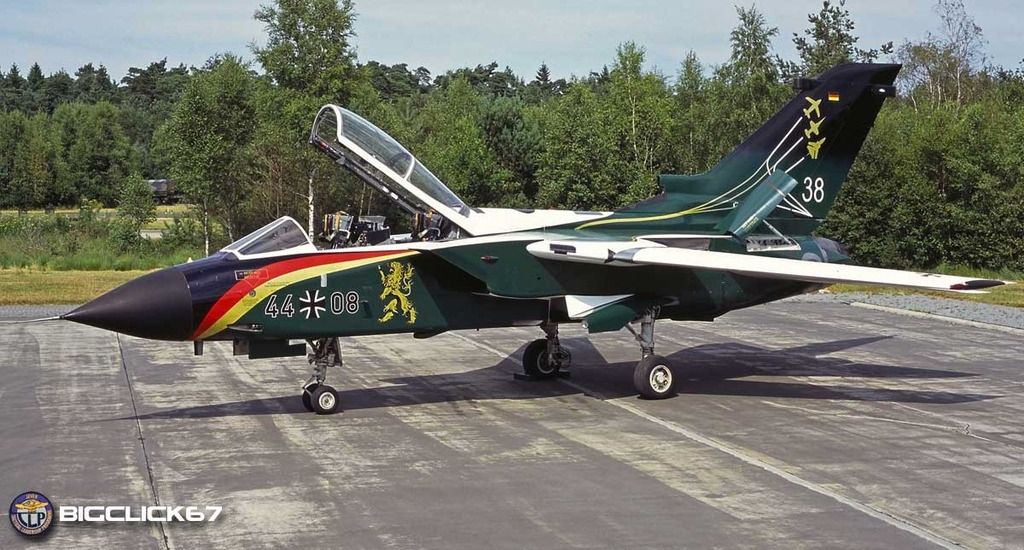 #21
Between the 1970's and early 1990's every GAF wing had its own liaison aircraft in the form of a pair of the venerable Dornier Do-28D.2 Skyservant, or better known as the "Lego Bomber" or "Bauernadler" (God, these were loud!):
#22
UH-1D 71+02 from the Jever-based SAR-Detachment of HTG 64 at Ahlhorn:
#23
Luftwaffenwerft 62 Phantoms before…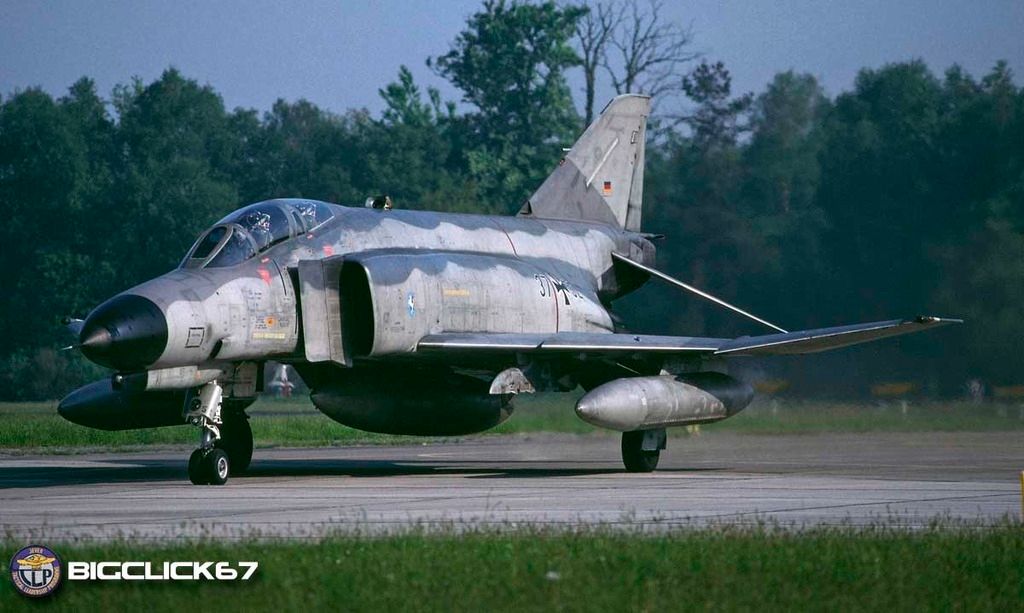 #24
and after overhaul in the eye-catching yellow primer. The post-maintenance FCF (Functional Check Flight) was always great to watch and hear, with an unrestricted A/B-departure up to FL 150 and later on followed by a supersonic run at FL 360, booming the whole northern hemisphere…Ba-Boooom!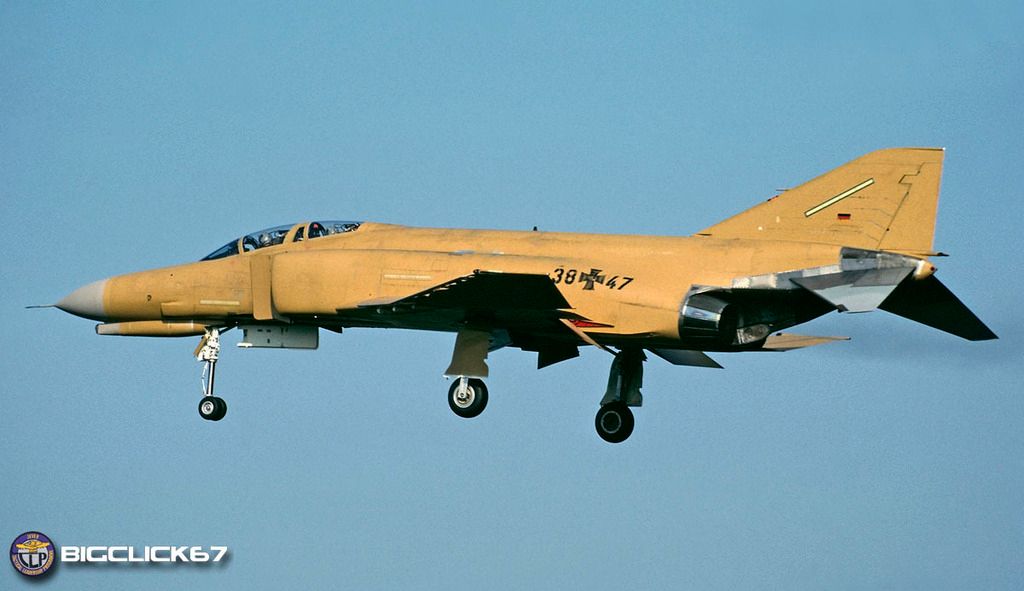 #25
Jever Air Base was finally closed as an airfield in September 2013 after almost eighty (!) years of flying activity in various forms. What a shame…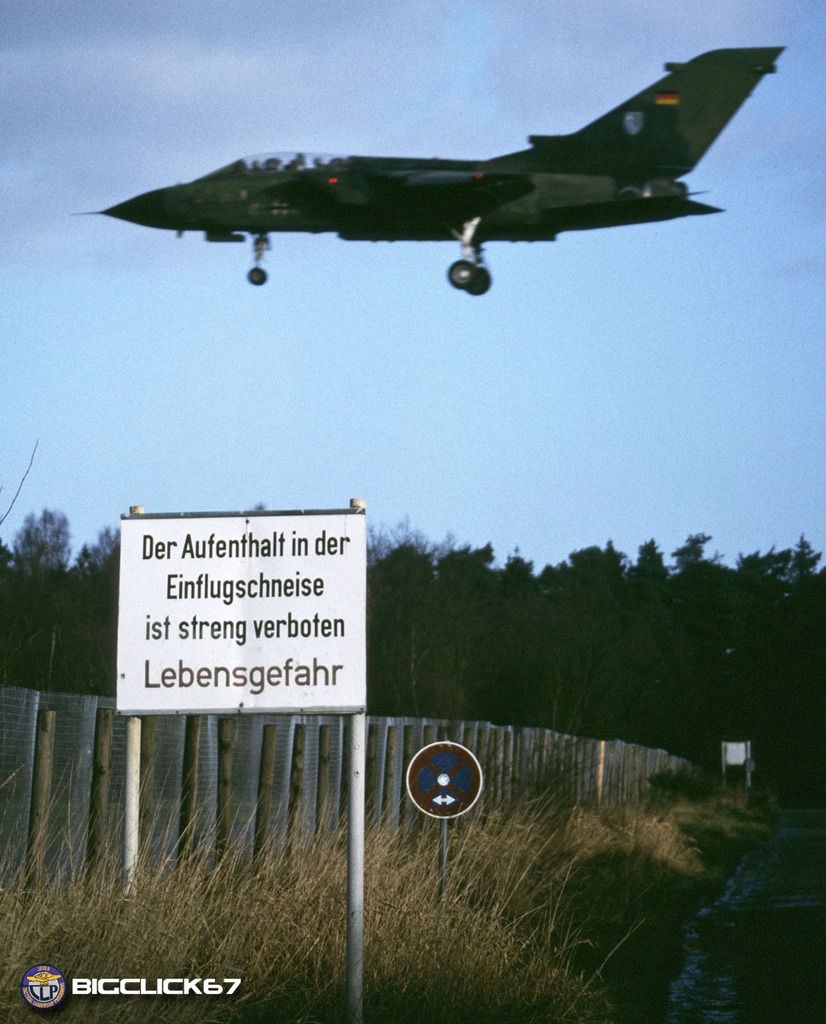 #26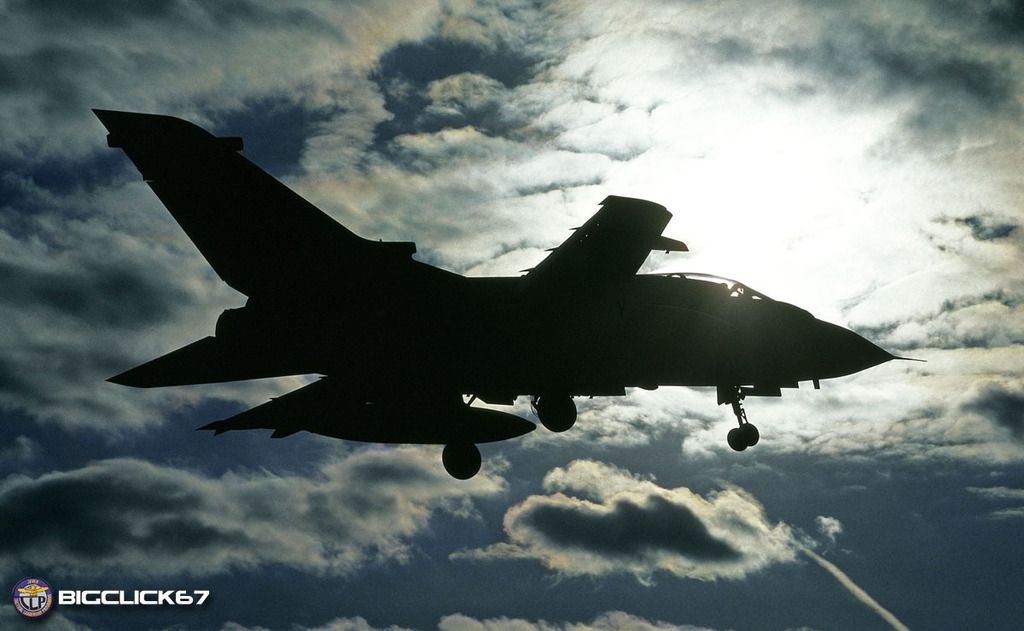 I hope these are of interest.
Cheers, Chris