I guess this is a bit of an "I'm still alive" post really. I've not been able to get my paws on any bits of 788 to work on (still!), but my own Lincoln has made massive progress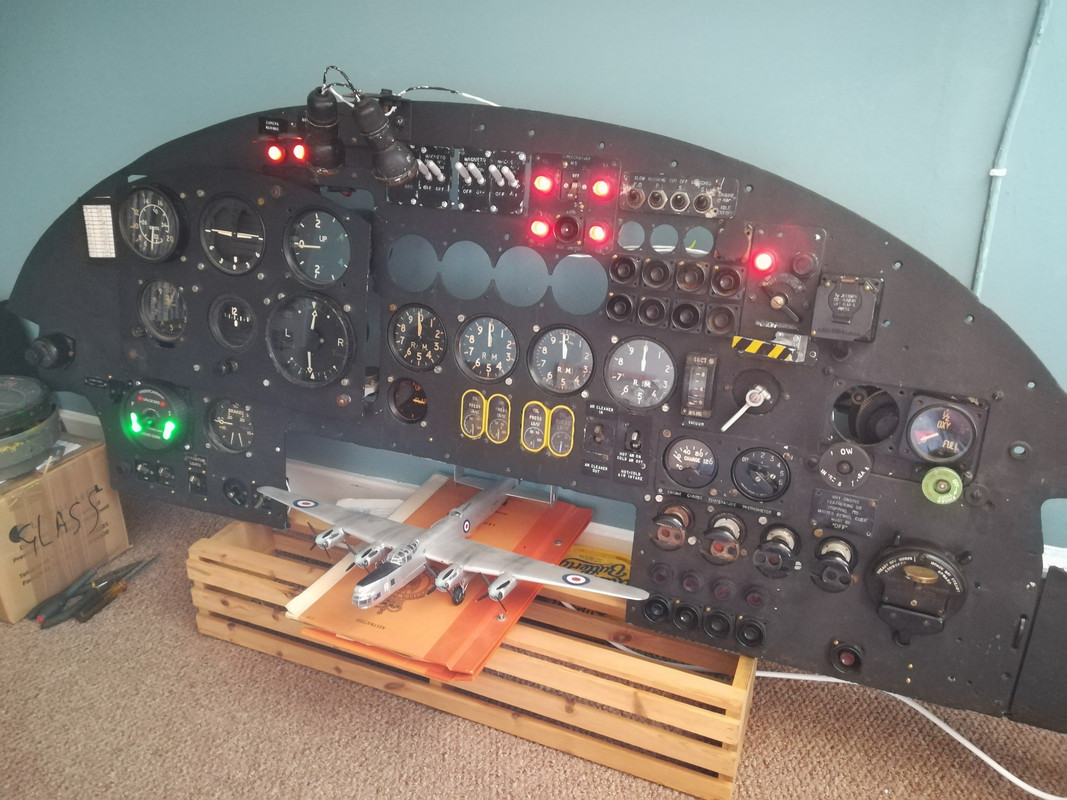 With the addition of 3d printed U/C indicator, bomb jettison toggle, and mag switches. You may well shout "cheat" at me, but go away, look at the prices of these things on eBay, then come back and tell me I haven't made a sensible choice for filling holes...
Meteor news is as I say sparse. The models have made a little progress, the M-B Meteor III is on its own feet now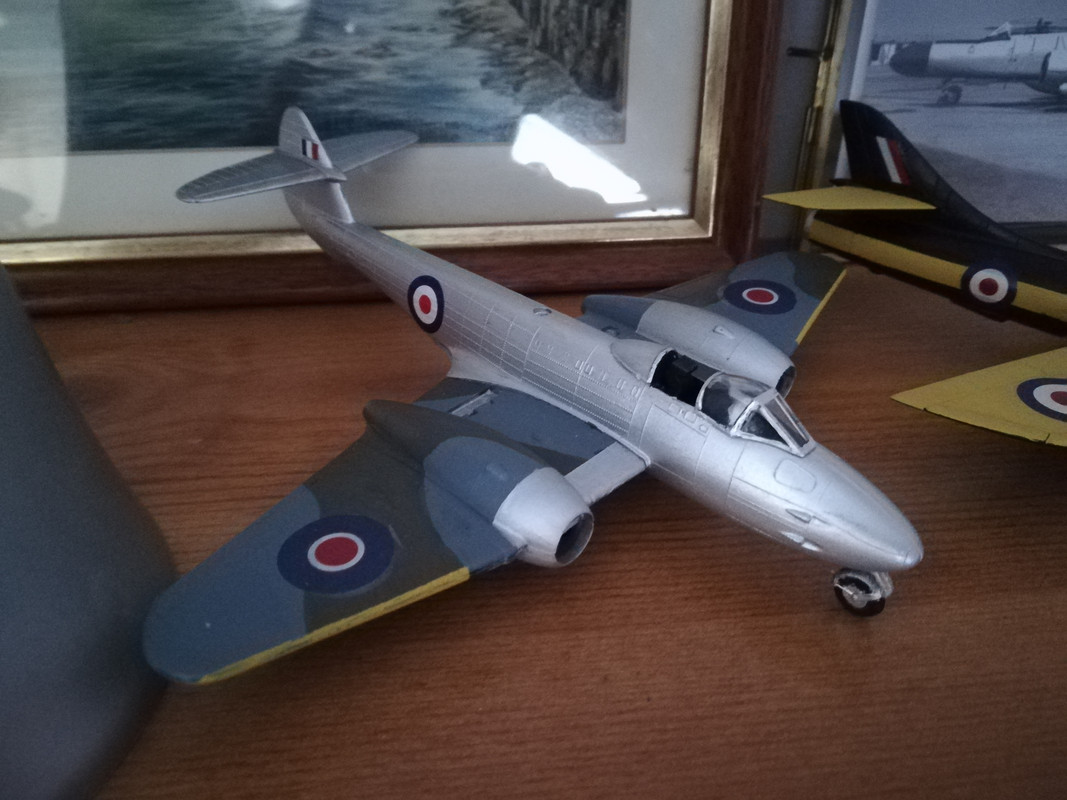 My 1/72 model of WS788 has been waiting forever for me to be arsed to apply the serials. Now, the otherwise finished model of our spares donor VZ568 has joined it in sitting on the shelf staring meaningfully at me, awaiting the same final touches!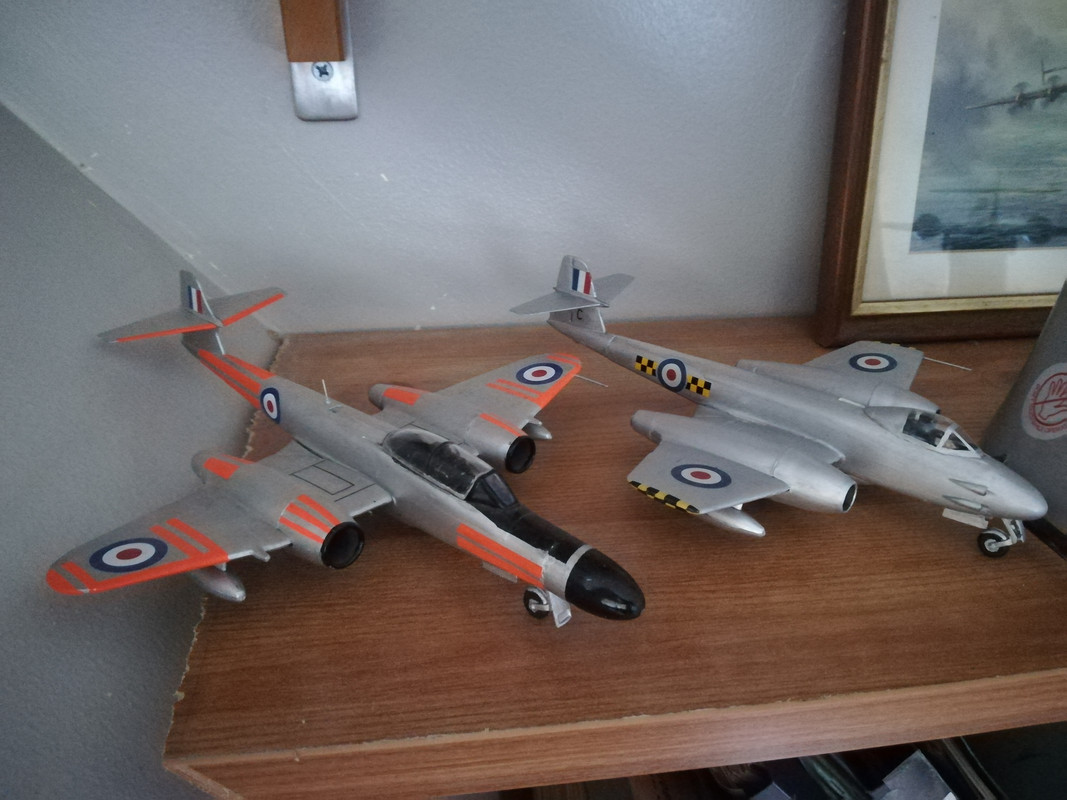 I did receive a tip-off from my friend Chris last week. He told me to get hold of a DVD entitled "Rescue from crashed aircraft, 1945-1987", comprising of instructional films of how to report, locate, and rescue crews of crashed aircraft.
It's not for the faint hearted, featuring as it does Lancasters, Anson, Hastings, Hunters, Jet Provosts, Devons, Lightning, Victor and inevitably Meteors (why Chris punted it my way...) succumbing to fire, jaws of life, dismemberment by cranes or just the good old disk cutter. It is a fascinating watch though.
Anyway, and I suspect anyone interested in aircraft does this when watching tv, I saw a serial number on a Canberra in a mocked up emergency landing scenario which made me go "hang on a minute...". Yes, it's none other than our very own Canberra B.2 cockpit section, WH903, though looking rather more Canberra-shaped than she does now.
After service with 617sqn at Binbrook and 102Sqn in RAF Germany, she returned to the UK for conversion to T.11 status in 1965. This is likely when she lost the cockpit section we now have at YAM as an interactive, accessible exhibit. The rest of 903 continued in service with her new nose and in her new role until 1977 with 228OCU, 85Sqn and 7Sqn, finally perishing at the RAF Fire School at Manston.
I assume for this film, they took the port tip tank and Nav's hatch off (in the 'story' he had banged out) then rolled 903 down some carefully prepared holes for the nose and port gear because, as you see above, she went on to live a long and happy life!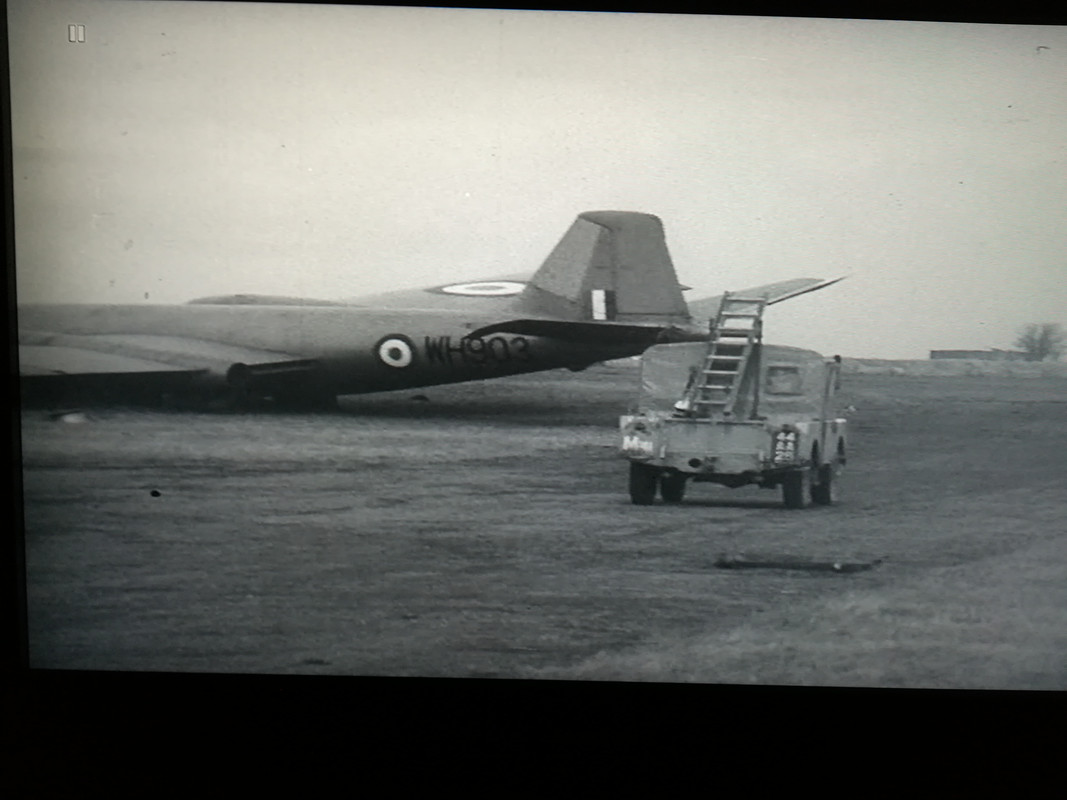 There was also 2 interesting pieces of Meteor content, though they certainly made me wince. In the first one an unidentified F.8 takes the part of a Meteor 10, reenacting an accident at RAF Seletar, Singapore. The pilot survived and made a full recovery from his injuries.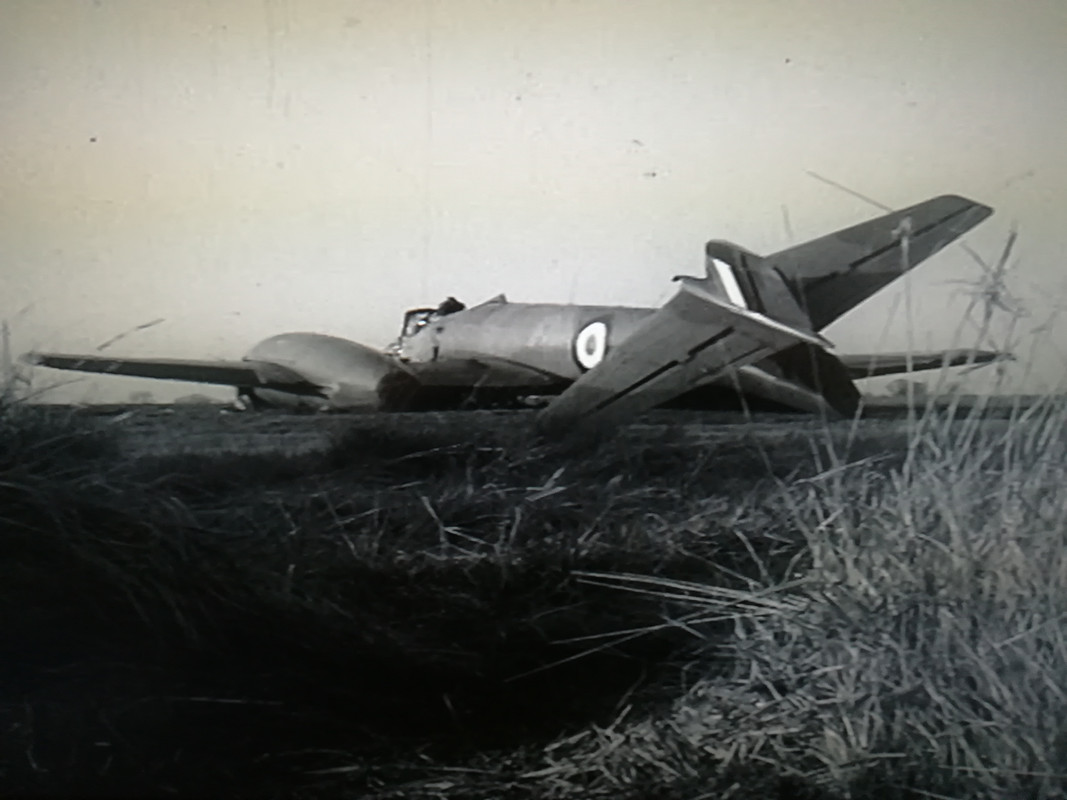 This 8 is having a bad day and it's only going to get worse...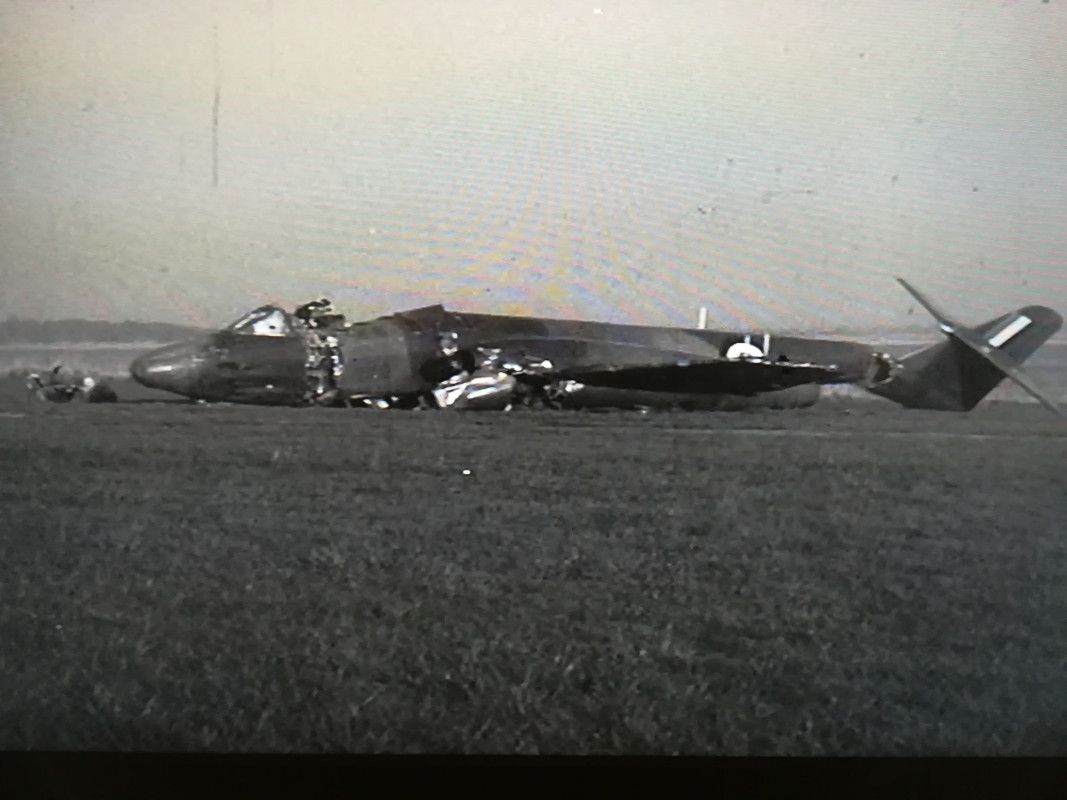 In reenacting the rescue from the Seletar crash, they cut the nose off and dragget it away with a crane to access the pilot. Drastic, but it did the trick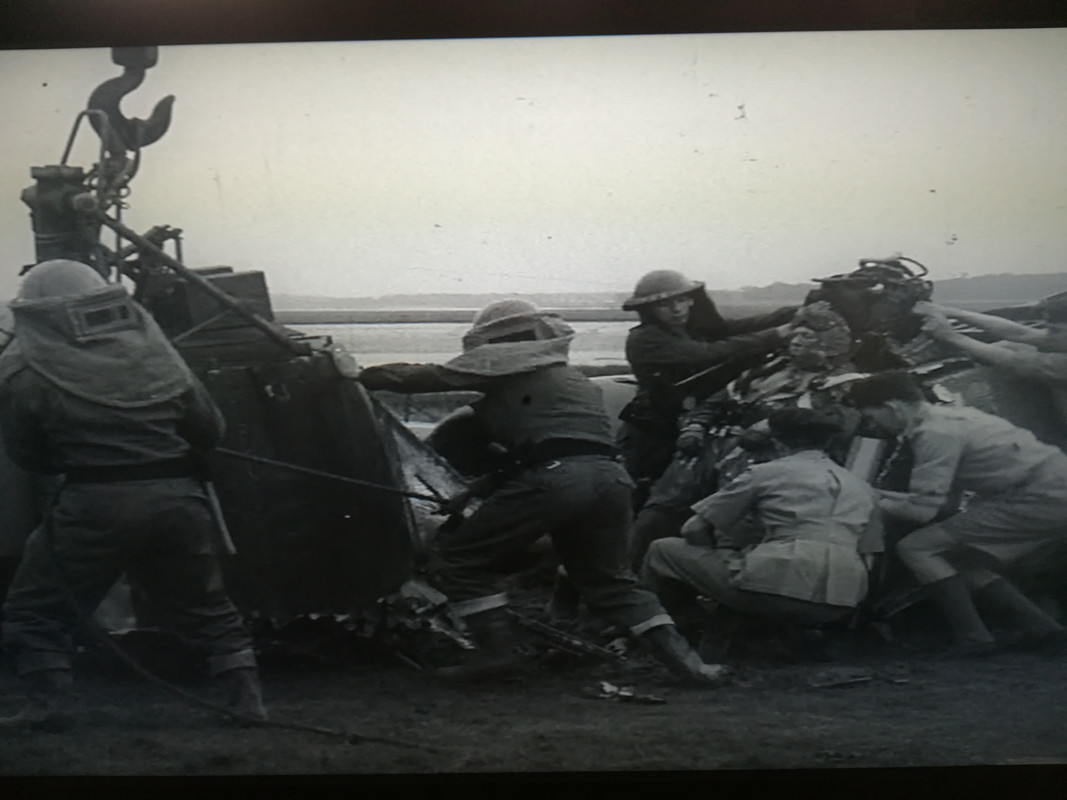 The second one sees F.8 WK671 suffering the indignity of visiting a Surrey field...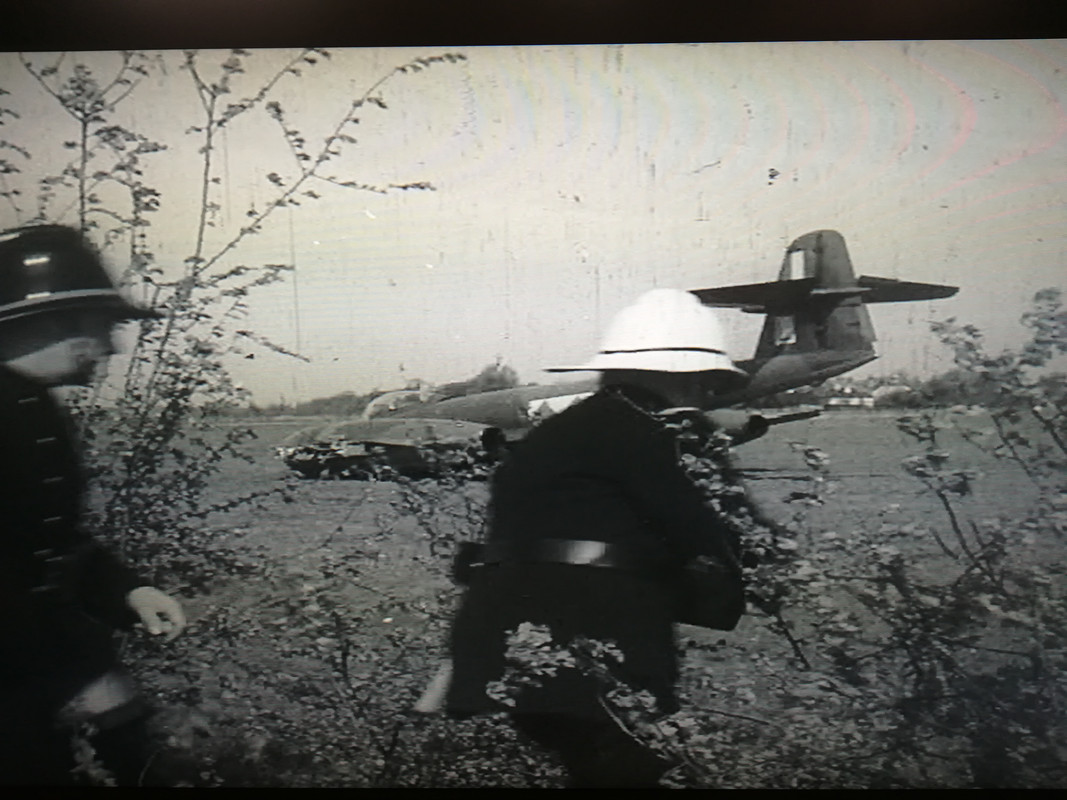 After 'leaving her port wing behind' in the upper story of a house nearby. In reality carefully placed in the wreckage of a building awaiting demolition. As you can see the pilot made an incredibly skilled one wing belly landing...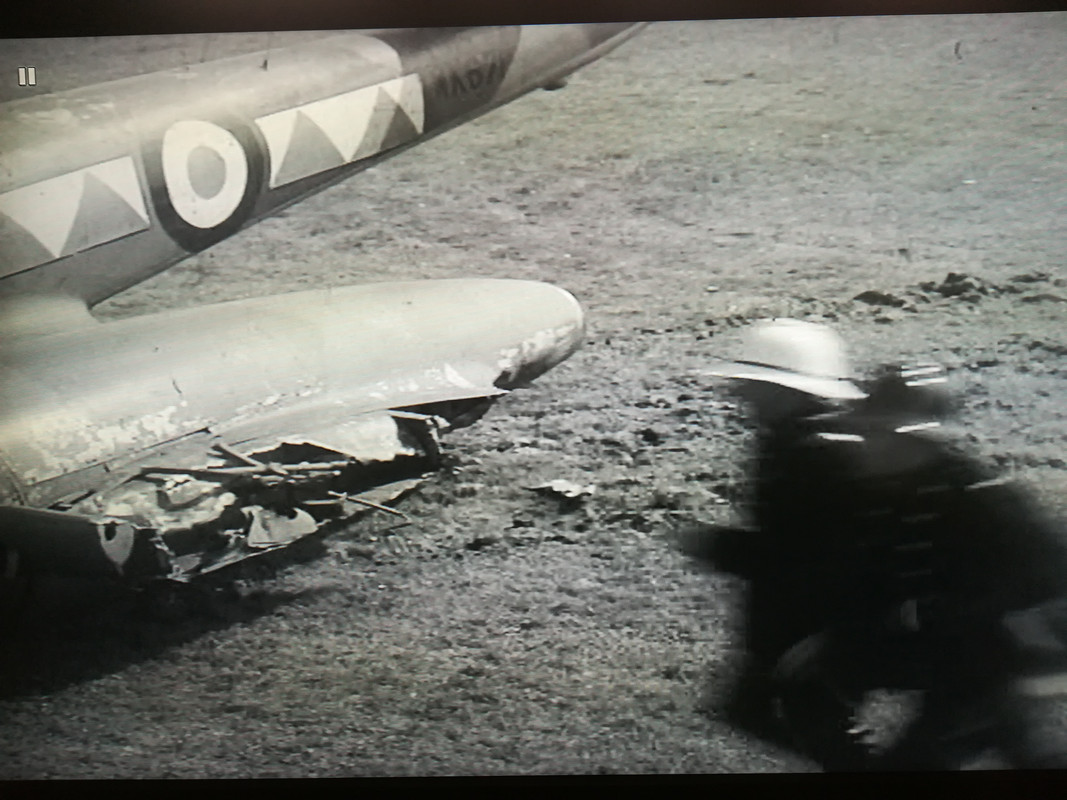 WK671, delivered 1952, struck off 1957. A far cry from 671's glory days based at RAF Biggin Hill as 600 (City of London) Squadron CO's personal mount, here the crew extraction is practiced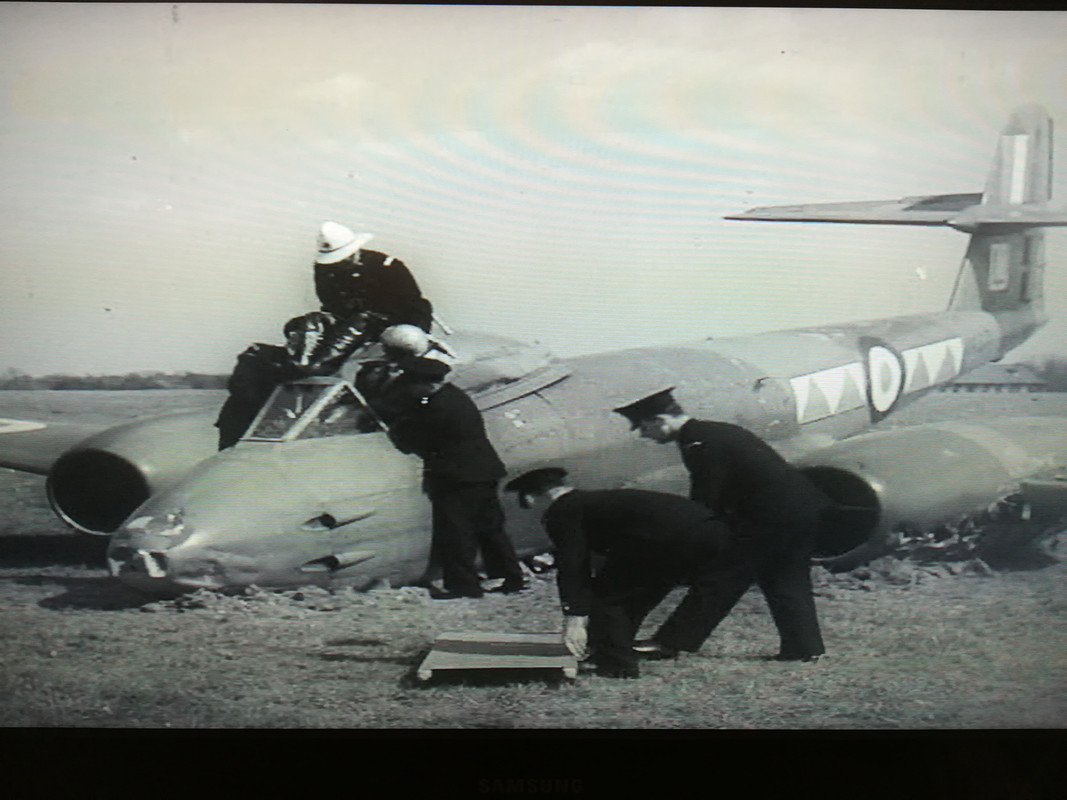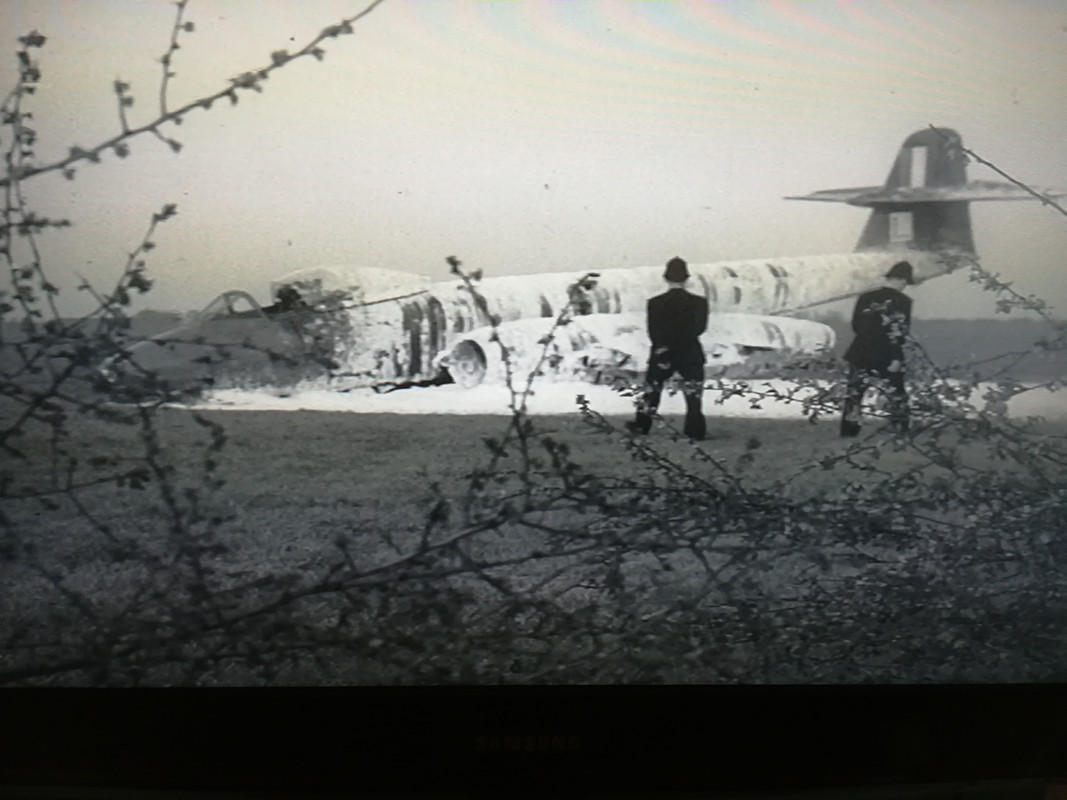 After a thorough dousing in foam she was placed under police guard to stop the local scallywags pilfering souvenirs!
From here, 671 went to Bicester, was spares recovered and scrapped. A total of 4 years, 9 months of front line service for this jet. A testimony to how fast jet aircraft technology moved on, that these jets had such short service lives...