Seizing the opportunity to see the Mirage F1CT before disbandment we went to Reims on Wednesday 05-05-2010.
Of the two squadrons at Reims, ER 01/033 is due to disband on June 24th of this year, with its aircraft then being transferred to ER 02/033. This unit will then continue to fly at Reims until its transfer to Mont De Marsan . The expectation then is that BA.112 will close.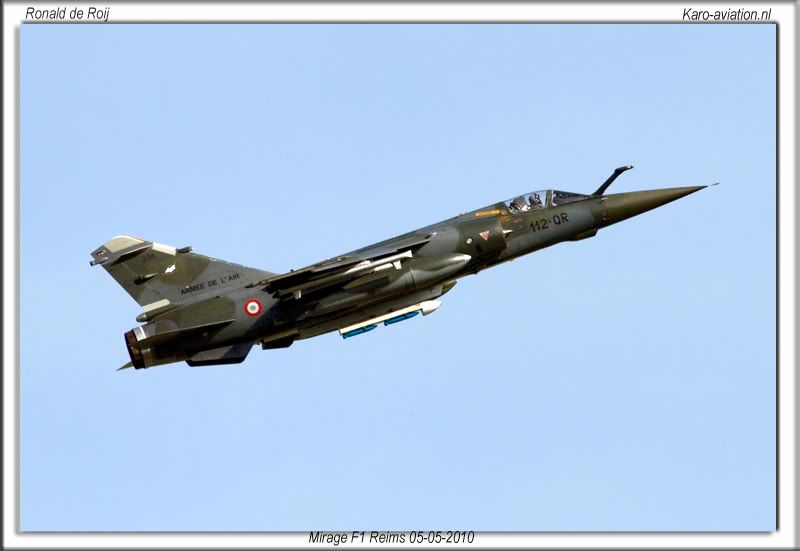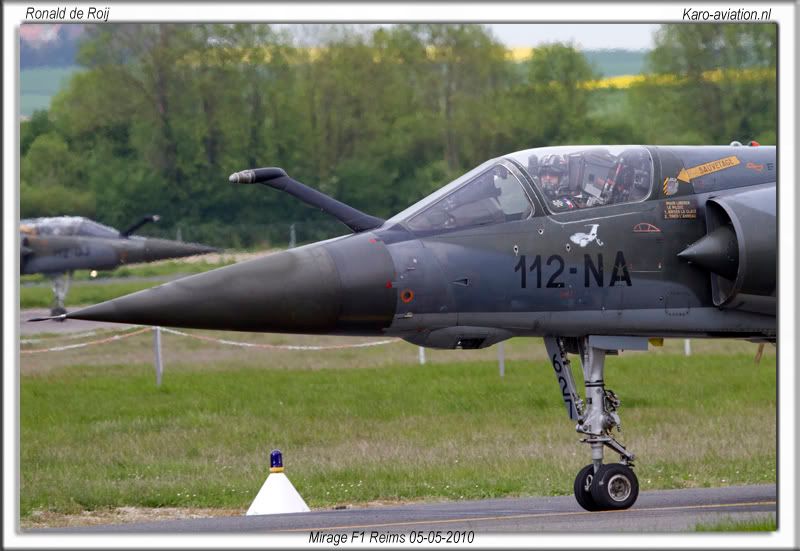 For a full report have a look at our site
Thanks for looking.
Regards Ronald.
http://www.Karo-Aviation.nl